By Sarah Geegan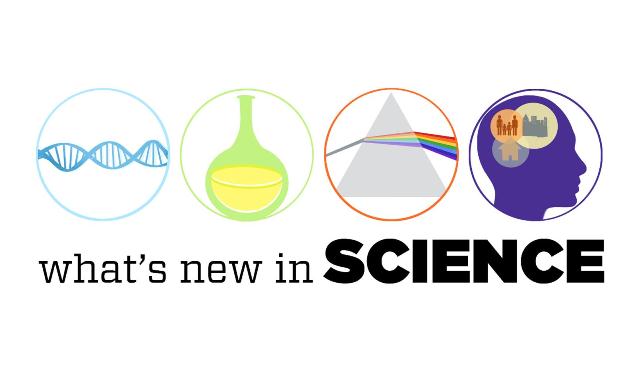 In February, area high school teachers gathered twice at the University of Kentucky to learn about recent scientific discoveries and breakthroughs, specifically in the fields of chemistry, physics and astronomy. On Thursday, March 22, the College of Arts and Sciences will offer a biological perspective on "What's New in Science."
Biology professor Randal Voss will lead the third forum in the What's New in Science series, an outreach program aimed to strengthen UK's relationships with high school science programs.
The series engages teachers and youth in various scientific areas by focusing specifically on emerging developments and discoveries. Using a discussion-style format, with a short presentation and ongoing questions and answers among a panel of professors and high school teachers, the events allow the participants to gain scientific knowledge not yet included in textbooks.
"We wanted to start a dialogue between professors and classroom teachers," said Sally Shafer, director of outreach for the Department of Physics and Astronomy. "We have created a forum where professors can discuss the most significant things that are happening in their fields because, as the teachers describe, that's one of the things that students are most interested in."
Voss' presentation, titled "Understanding Evolution Through Genomes," will focus on evolution, natural selection and the human genome project. To read an abstract of his presentation, click here.
"The talk will probably cover the need to infuse curricula more with evolution, introduce natural selection and then include the idea that there are other processes of evolution that need to be better emphasized, especially as we learn more about our genome and the genomes of other organisms," Voss said.
The talks are videotaped and made available for high school teachers to increase their own content understanding and to possibly incorporate into their lessons. As the series includes four different themes — biology, physics and astronomy, chemistry, and psychology — the teachers can choose from a wide variety of topics.
"I think the teachers that have attended the first two meetings really enjoyed the presentations," Voss said. "Most said they would use some of the material in their teaching. I think the seminar series speaks volumes about UK's commitments to the community and to education. I think we all at UK genuinely want to engage the public and, working together with area teachers, to instill curiosity for science and increase science awareness."
The series has limited seating, so reservations are required. To see the full schedule or to make a reservation, click here.