Updating Apple Mail Configuration after Office 365 migration
If you had the Apple Mail client configured for Exchange, you will need to remove the Exchange account and add your Office 365 account after the migration is completed.
Steps: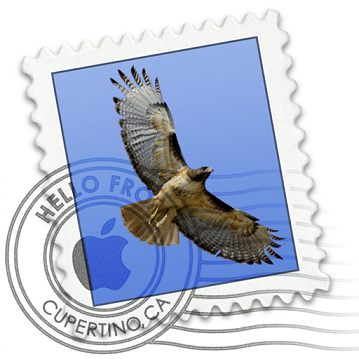 2.
On the Mail menu, choose Accounts.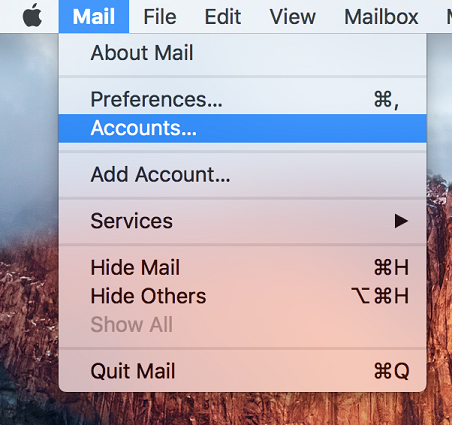 3.
Select Exchange and click on the minus sign to remove the account.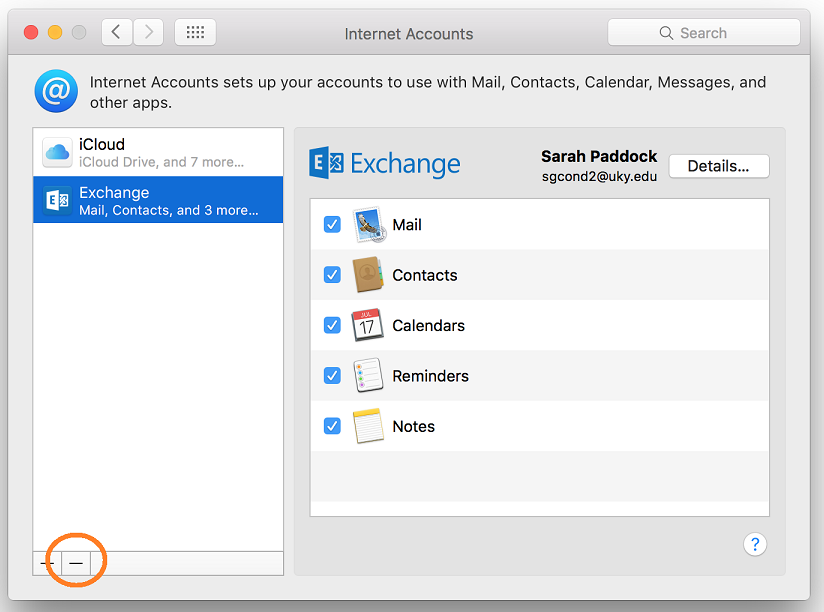 4.
You will be asked to confirm the account deletion. Click OK.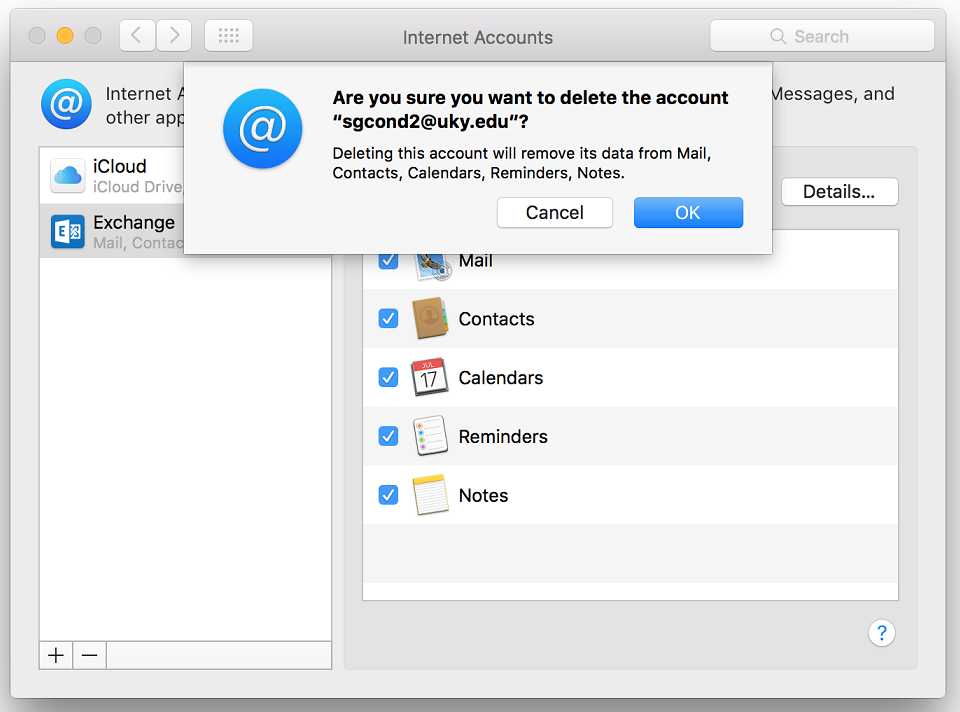 5.
Now it's time to add your email account back. Click on Exchange.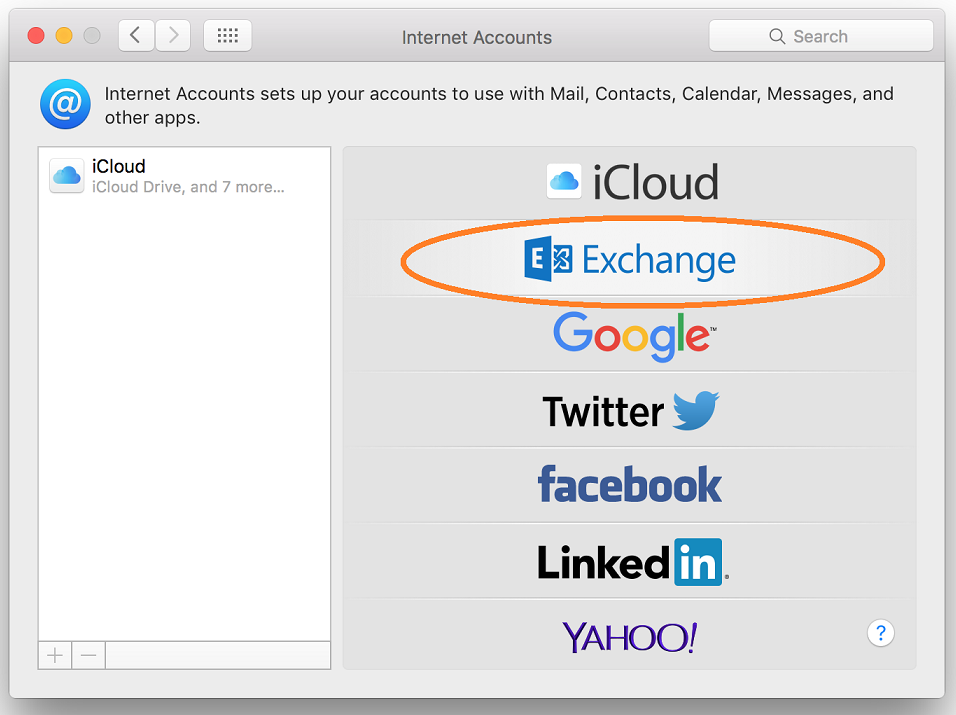 6.
Type in your email address in the form of
linkblue@uky.edu
, and type in your linkblue password. Click sign in.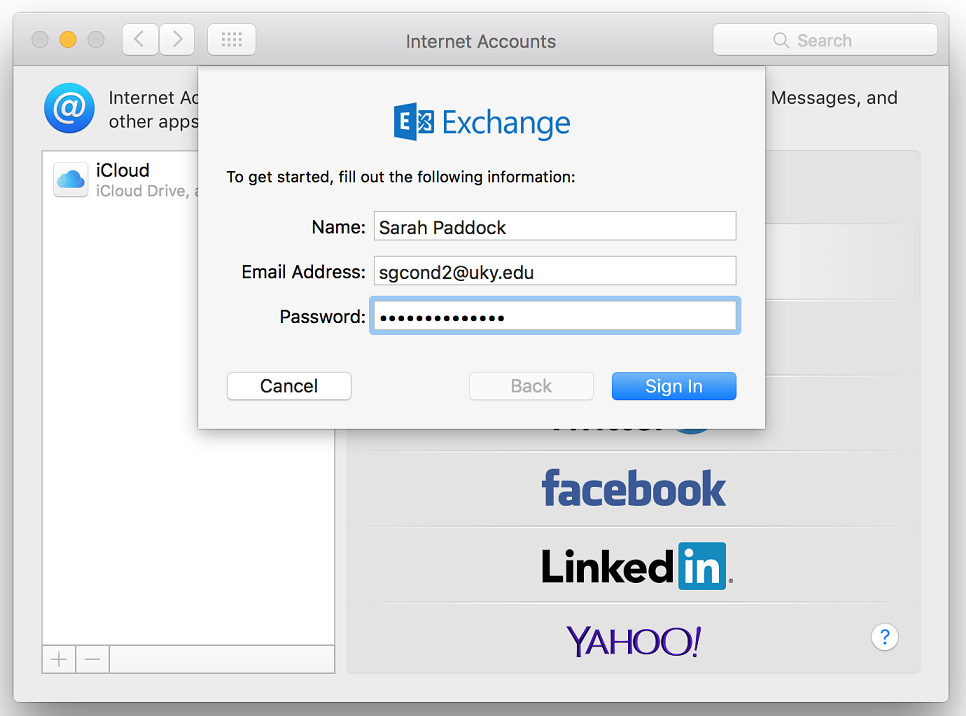 7.
Choose which apps you want to sync with Office 365 and click done.