Prepare your iPhone/iPad for UK mail migration
This tutorial will show you how to check if your iPhone/iPad is correctly configured to work with Office 365 email. This tutorial was created on an iPad, but the steps for iPhone will be the same.
Steps: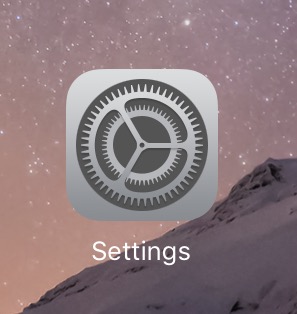 2.
Scroll down to select Mail, Contacts, Calendars, and then click on Exchange.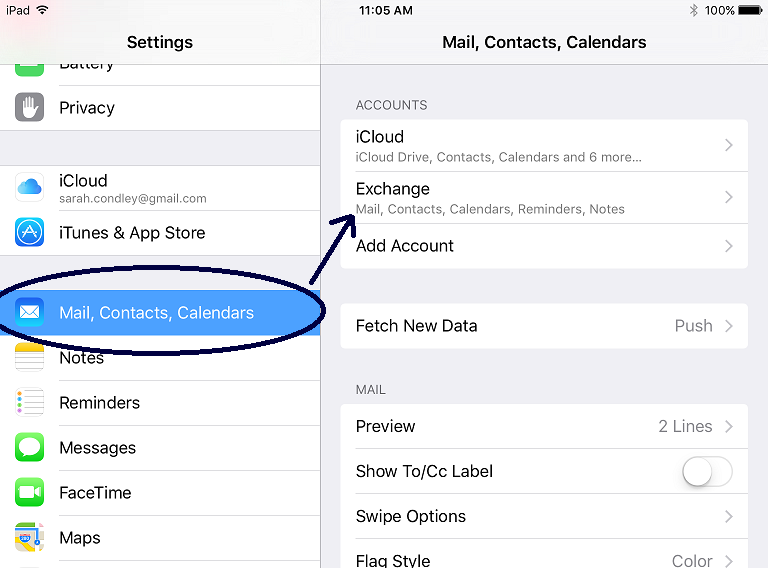 3.
Click on your Exchange account.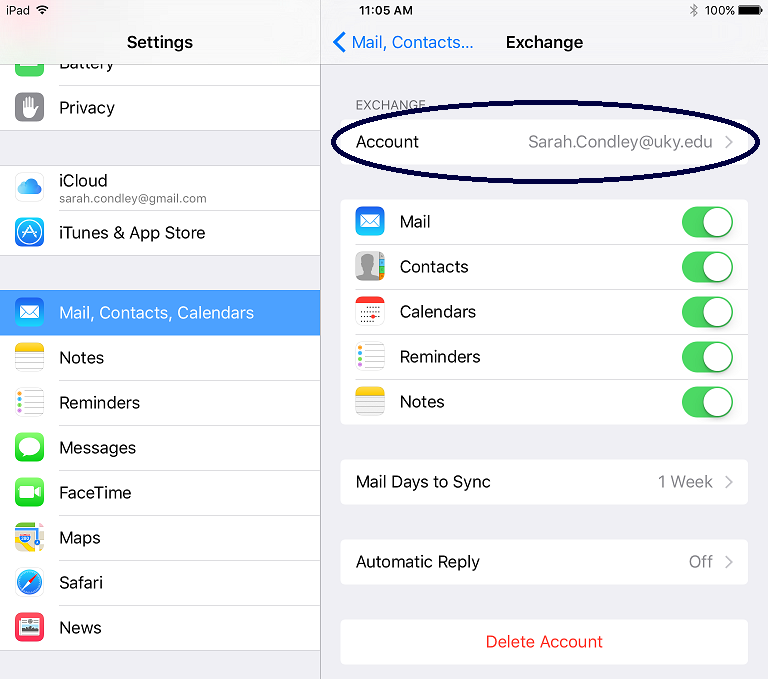 4.
In your account settings, check to see how your username is saved.
With Exchange email, your username can be configured as ad\linkblue or
linkblue@uky.edu
. The Office 365 mail system will only recognize your username in the form of
linkblue@uky.edu
, so if needed, change your domain and username to match the example below and then click done.