Wet Research Lab Volunteer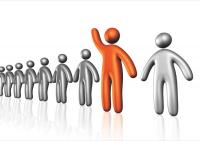 Before any person can participate in any wet research lab activity, their overseeing principal investigator (PI) must ensure the following procedure is completed if they are a volunteer.  
All items above must be submitted via a hiring authorization form (https://www.as.uky.edu/hiring-authorization-form), whether the individual is paid or unpaid, prior to the volunteer gaining access and/or performing work in the research lab. The faculty member or a Department Manager should submit these documents to the authorization form and not the volunteer. The research group should keep the originals for their files and submit an electronic copy to their department.
Note: Undergraduate students working in a lab tp receive course credit (e.g., CHE395, etc.) do not have to complete volunteer paperwork.  If the undergraduate continues work over a break (e.g., summer, etc.) and/or continues into a semester that they are not receiving course credit for that wet research work, then the volunteer process above must be completed before they are allowed to continue in the lab.