by: Gail Hairston
(Jan. 22, 2015) — Brandie Cobb is a survivor, but more importantly she is also a "thriver."
A wealth of pain, heartache and hope go into that phrase "survivor of abuse." But when an individual goes beyond coping to excelling, it is cause for celebration and recognition. Cobb, a University of Kentucky junior, is that kind of individual.
UK and others have chosen to applaud and reward the determination and courage Cobb so modestly displays. The UK Office for Policy Studies on Violence Against Women awarded Cobb its first Verizon Wireless Women's Empowerment Scholarship in 2013. Also, Cobb was recently inducted into the National Society of Collegiate Scholars for her "commitment to the ideals of scholarship, leadership and service."
"I want to get better and better with using my past to help others with their struggles in the present," said Cobb, a Muhlenberg County native. "I want to do whatever I can to bring awareness to the issue of abuse. I've been given the opportunity to start a whole new life for myself. I have gone from just surviving to thriving."
The Office for Policy Studies on Violence Against Women (OPSVAW) in the UK College of Arts and Sciences created the Women's Empowerment Scholarship Program to give women access to education as a means of escaping violence and abuse or diminishing the effects of child or adulthood victimization. The ultimate goal, said OPSVAW Director Carol E. Jordan, is to fund a total of five such Empowerment Scholarships. Verizon Wireless became the first to support the scholarship program with a $100,000 donation from its HopeLine phone-recycling program.
"Education can set a woman who has suffered abuse during her lifetime on a path to nonviolence and recovery, and there is perhaps no institution better positioned to advancing that recovery than (the University of Kentucky)," said Jordan. "The education that UK can offer fulfills dreams and puts a woman's full potential within her reach."
College degrees have a direct economic benefit to women. For example, research using data from the National Crime Victimization Survey found an intimate partner violence rate five times lower for top-earning households compared to the lowest-earning households. The National Survey of Families and Households also found that economically disadvantaged neighborhoods have higher rates of intimate partner violence.
When women earn higher incomes, they have more financial resources available when they need to leave an abusive relationship, said Jordan. A longitudinal study following 264 women for three years after leaving a domestic violence shelter found that women with the least financial resources are the most likely to be re-abused.
A nontraditional college student in her 30s, Cobb carried a full course load this past fall semester, achieving a 4.0 grade point average, while working full time and settling into her first apartment in Lexington. Ultimately, she wants to work in women's health where she can help offer a safe place for other women who have been abused.
"Survivors need to see that people do believe in them and their goals," Cobb said. "Earning this (Women's Empowerment) scholarship gave me even more confidence in my ability to succeed.
"Each survivor comes from a different walk of life, but we have one thing in common: we survived. Now that I have been through the healing process, I want to give back."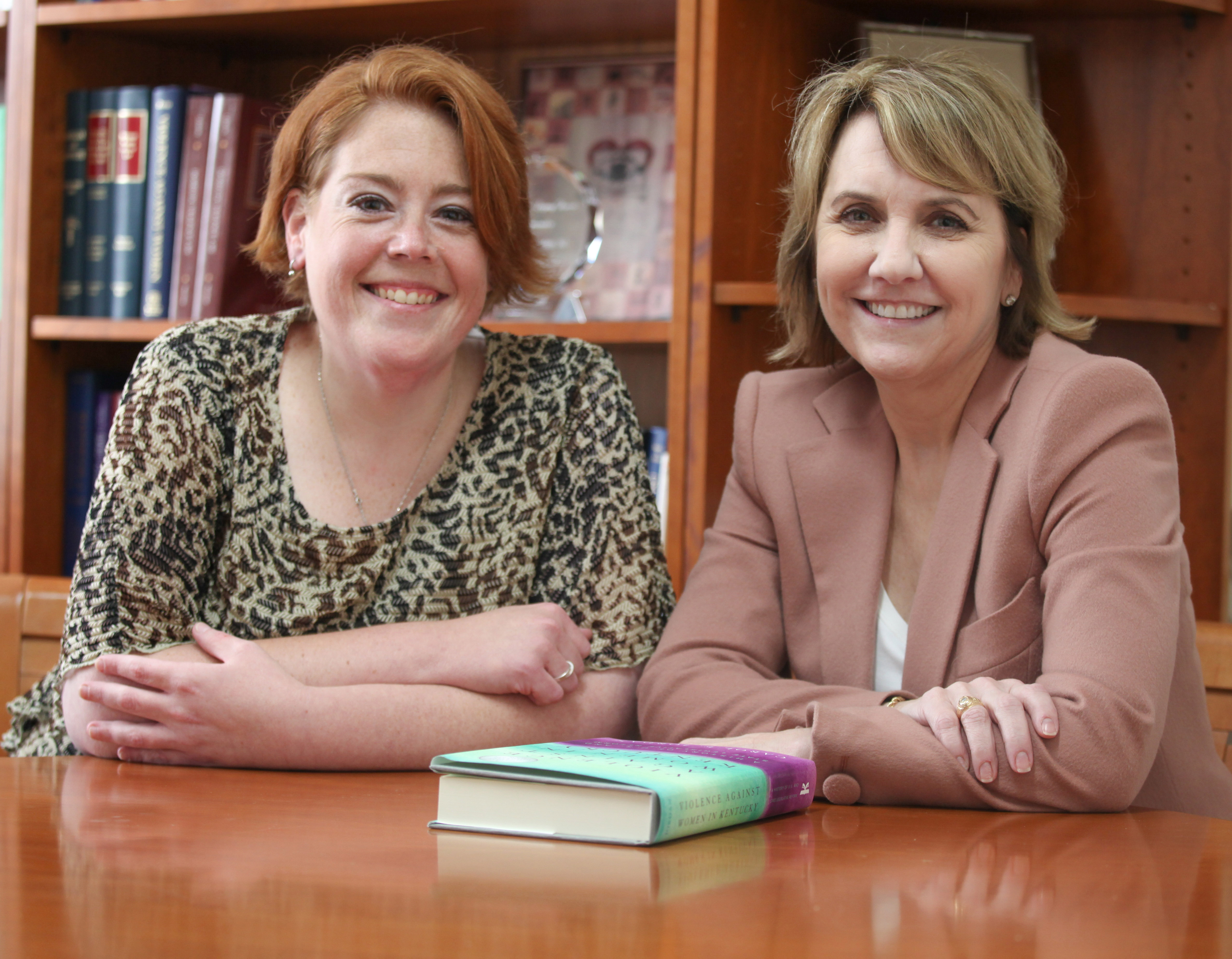 "Brandie is a remarkable young woman who evidences what the combination of inner strength and access to education can do," Jordan said. "I am in awe at her own recovery, and look forward to watching her continue to inspire recovery in others."
To be eligible for a Women's Empowerment Scholarship, women must 
have been served through one of the domestic violence or rape crisis programs in Kentucky, and

apply and have been admitted to the University of Kentucky, with plans to secure a bachelor's degree in a field of their choosing.
The core of the Women's Empowerment Scholarship Program is a stipend provided by the OPSVAW.  The stipend may be up to $4,000 a semester, adjusted based on the level of other grant and scholarship funds available, the need presented by the applicant, and the number of credit hours being taken by the student. The scholarship is renewable. The OPSVAW anticipates that the Verizon Wireless Women's Empowerment Scholarship will be available after Cobb graduates, and in the meantime is raising funds to increase the number of Empowerment Scholarships available.
The UK Office of the Registrar will coordinate access to state and federal financial aid to which the applicant may be eligible, including academic scholarships, Kentucky Educational Excellence Scholarships, other private scholarships and need-based financial aid programs.