Intended audience:
All users
Authenticated users (logged in)
Firefox Sync allows you to bring your bookmarks, saved passwords, and other browser settings to any computer that you work on. It also can prevent you from losing settings if your hard drive fails or if you receive a new computer.
Steps:
1.
Launch Firefox on your primary workstation.
2.
Click on the Menu icon and choose Sign in to Sync.
If your Firefox menu doesn't look roughly similar to this, try installing updates (you probably just aren't up to date).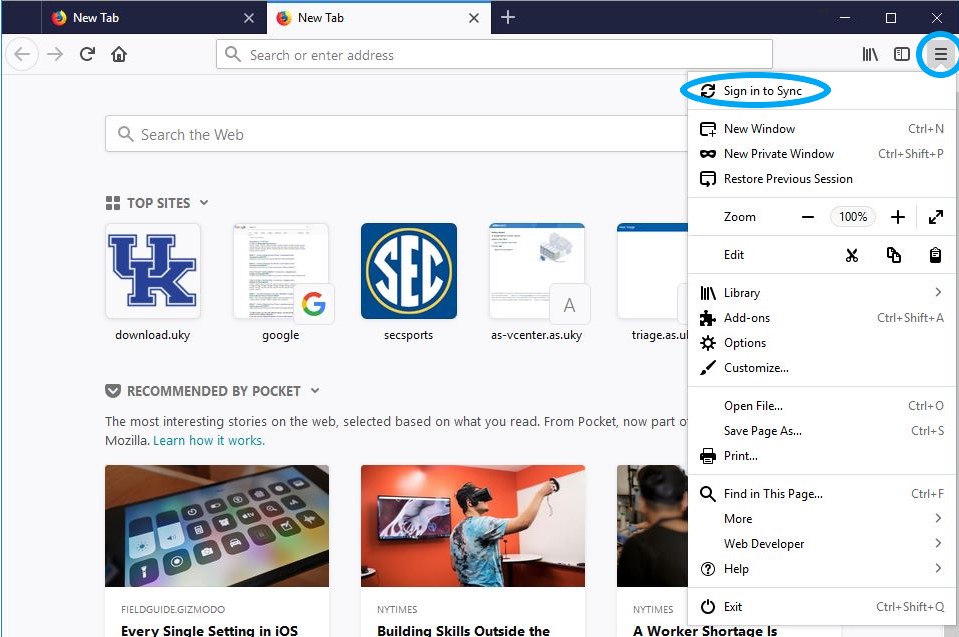 3.
Click Don't have an account? Get Started.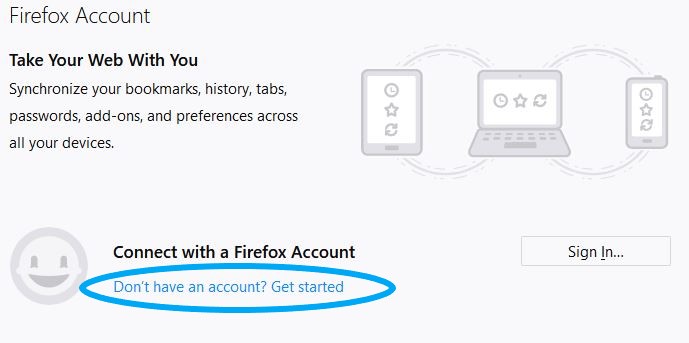 4.
Enter your email address, choose a password, and click Create Account.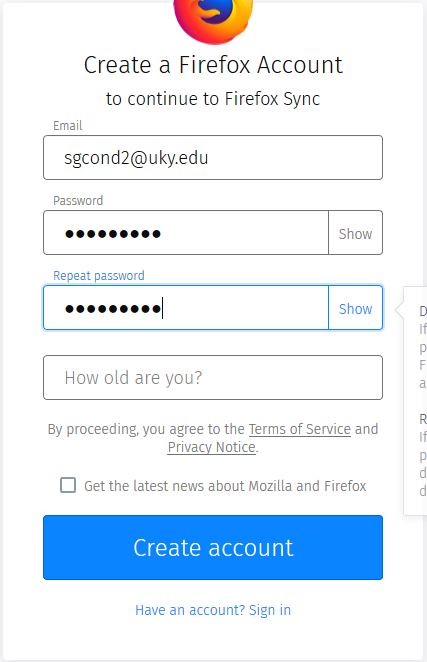 5.
Review what you are syncing between computers and make changes if you'd like.
Make sure bookmarks is checked.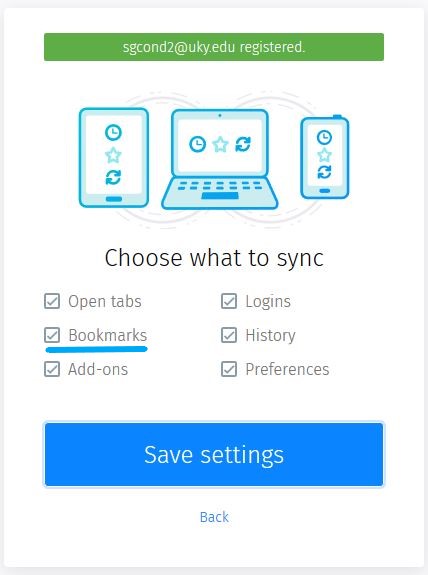 6.
When you move to a new computer in the future, just sign in to Sync again (step 2).