Connecting to A&S server folders from your Mac computer
Intended audience:
All users
Authenticated users (logged in)
Steps:
1.
If you are working from home or connected to the campus wireless, log in to VPN.
2.
On the Finder menu, click on Go.

3.
At the bottom of the Go menu, click on Connect to Server.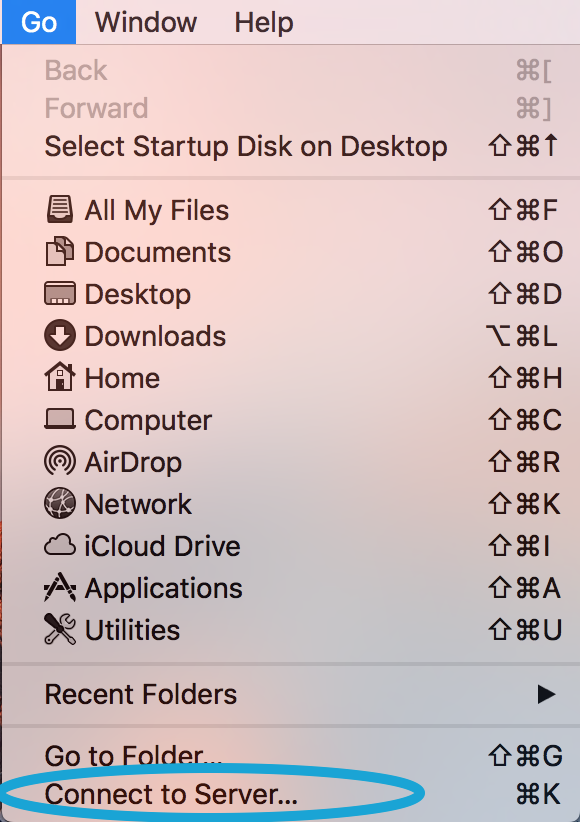 4.
The Connect to Server dialog box will open. Type in the server address if we have provided it or if you already know it.
If you want to connect to your A&S user folder, type in smb://ad.uky.edu/as/dept name/linkblue ID replacing linkblue ID with your personal linkblue and replacing dept. name with your department as it appears in the list below:
Admin
Air Force
Anthropology
AppCtr
Army
BioSci
CESL
Chemistry
Discovery
EES
English
Geography
History
Math
MCLLC
Philosophy
PhysicsAstronomy
PoliSci
Psychology
Sociology
Spanish
Statistics
SupportStaff
Web
WomensStudies
WRD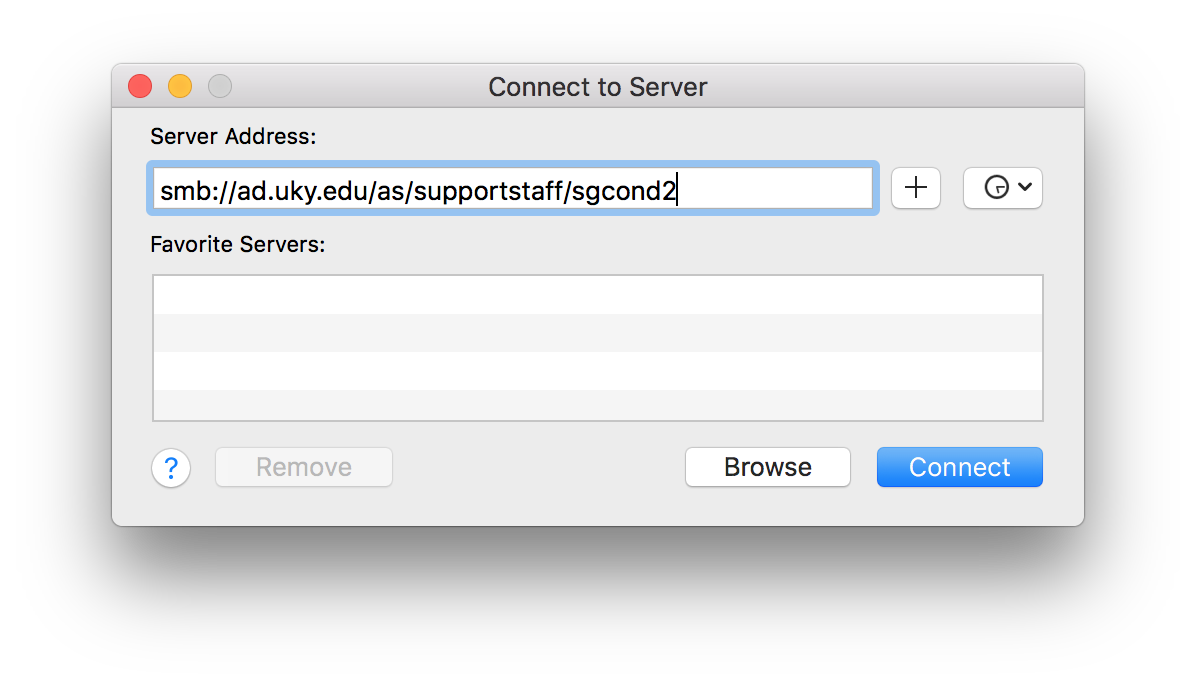 5.
Click Connect. You will be prompted for credentials to connect to the server.
6.
Type in your linkblue (email) username and password. Click Connect.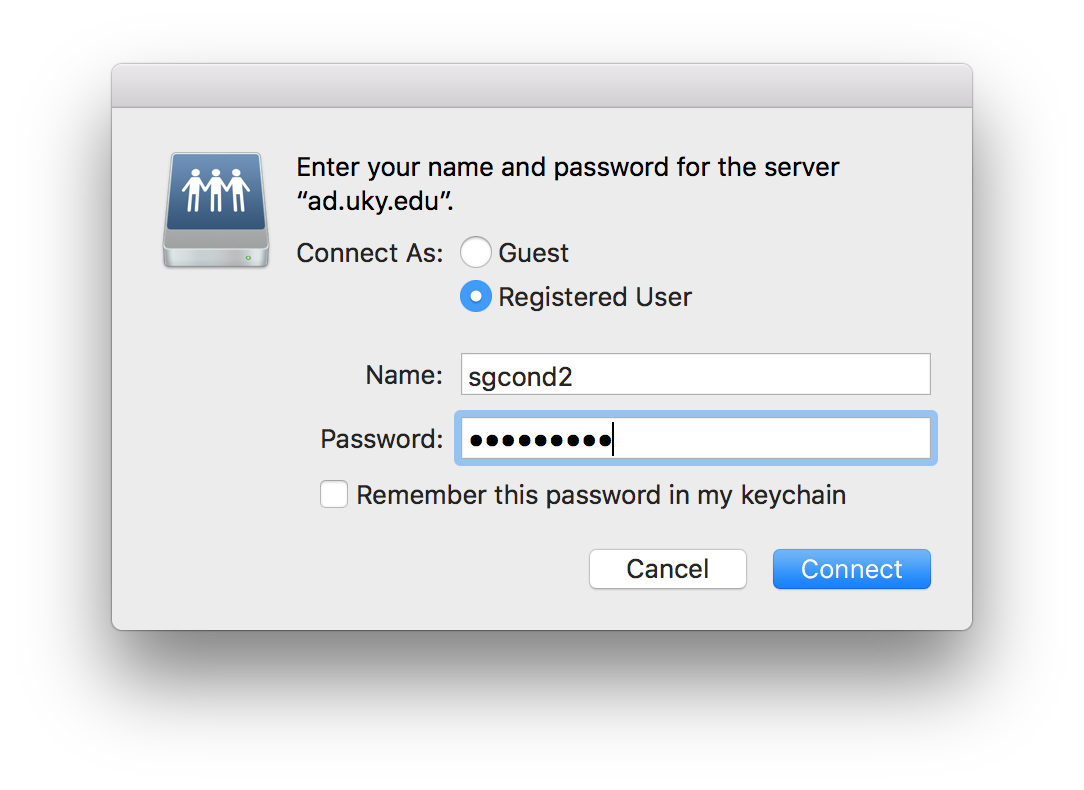 7.
You should now be connected to your user folder.