Change Autostart Options in Teams
Steps:
1.
In Teams, click on your initials in the upper right-hand corner.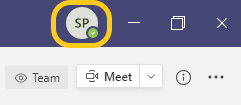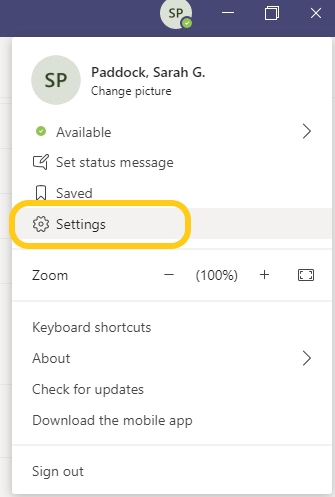 3.
Under General settings, update the startup settings checkboxes.
Teams will soon replace Skype for Business as a tool for internal messaging. If you will be using Teams for communication, we recommend checking the top three options. If not, uncheck those three boxes.