by Jenny Wells
Burt Davis, longtime associate director for the University of Kentucky Center for Applied Energy Research's Clean Fuels and Chemicals Group, has been awarded a $1.5 million grant from NASA – and has been named to the 2011 American Chemical Society's (ACS) Fellows Program.
The NASA grant, "Relating FTS catalyst properties to performance," is a three-year proposal that is part of the Subsonic Fixed Wing program. Davis is the principal investigator and point of contact and researcher Gary Jacobs is a co-investigator.
The ACS Fellows Program was created by the ACS Board of Directors in December 2008 "to recognize members of ACS for outstanding achievements in and contributions to science, the profession, and the society."
Davis is also an adjunct professor of chemistry in the UK College of Arts and Sciences.
About Davis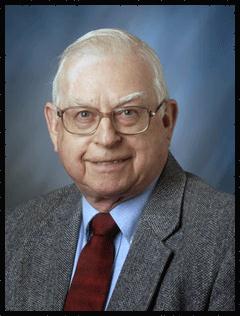 Davis is responsible for catalysis, Fischer-Tropsch Synthesis and direct coal liquefaction research at CAER, and created a program that involved both academic research and cooperative research with industry.  He has developed a laboratory with extensive capability in the use of radioactive and stable isotopes in reaction mechanism studies and materials characterization, and developed research programs in: Fischer-Tropsch Synthesis, surface science studies, heterogeneous catalysis, materials science, organic analysis, 1/4 ton per day direct coal liquefaction pilot plant operation, liquefaction mechanistic studies, clean gasoline reforming with superacid catalysts, and upgrading naphthas. Davis has held various offices and membership in several professional societies including the ACS, the Catalysis Society, and the Materials Research Society.  He is the recipient of the H. H. Storch Award for 2002 and is also the author of more than 450 technical publications.