From A&S staff reports

University of Kentucky and College of Arts & Sciences alumnus John W. Egerton, one of the nation's most successful independent journalists and nonfiction authors, died November 21 at his home in Nashville. He was 78.

Egerton penned more than 300 articles and columns in numerous publications, including The New York Times and The Washington Post, and was well known for his series of books that chronicled Southern life.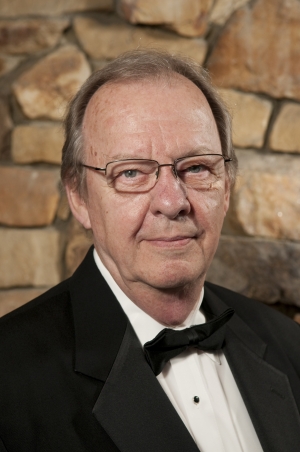 >>Tom Eblen's tribute to John Egerton in the Herald-Leader
Born in Atlanta, Ga., in 1935, and raised in Cadiz, Ky., Egerton began his college studies at Western Kentucky University before serving in the U.S. Army from 1954 to 1956. Two years later, he received his bachelor's degree in topical studies from UK. Egerton remained at the university and earned his master's degree in political science in 1960. During his time at UK, he was editor of the Kentucky Kernel for a year and later served as a writer in the university's public relations department working with the Kentucky Research Foundation.
Egerton was well known for his coverage of education, race relations and social-cultural issues in his native South. After leaving Kentucky, he took a job writing for Southern Education Report and its successor, Race Relations Reporter, of Nashville. Egerton later served as editor of both publications and Southern Voices before taking a writing job at Atlanta's Southern Regional Council. He also served as a journalist-in-residence at Virginia Polytechnic Institute and State University and a lecturer in American studies at the University of Texas, Austin.
His books include The Americanization of Dixie (1974); Generations (1983), which won the W. D. Weatherford and Lillian Smith book awards; Southern Food (1987), which was named Book of the Year by the International Association of Culinary Professionals; and Speak Now Against the Day (1994), for which he received the Robert F. Kennedy Book Award.
Egerton was one of the founders of the Southern Foodways Alliance in the Center for the Study of Southern Culture at the University of Mississippi, which established the John Egerton Prize in 2007 to recognize artists, writers, scholars and others, including artisans and farmers, whose work in the American South addresses issues of race, class, gender, and social and environmental justice, through the lens of food.
Egerton also wrote and edited two books of history and photography about his adopted home city, Nashville, and one work of fiction, Ali Dubyiah and the Forty Thieves, a political satire, which was published in 2006. Egerton is a member of the Kentucky Journalism Hall of Fame and the UK Alumni Association's Hall of Distinguished Alumni.

Additional articles on John Egerton's passing can be found by clicking on the publications below:
The New York Times
The Tennessean
The Times-Picayune