by Whitney Hale, Mack McCormick
(June 2, 2014) — For more than a century, Kentucky women have fought for the right to vote, to own property, to earn and control their wages, and to be safe at home and in the workplace. Tragically, many of them have been silenced by abuse and violence.
In "Violence Against Women in Kentucky: A History of U.S. and State Legislative Reform," Carol E. Jordan, executive director of University of Kentucky's Office for Policy Studies on Violence Against Women, gives Kentucky women — specifically victims of rape, domestic violence and stalking — a voice. Their stories punctuate her account of the struggles of advocates and legislators to bring legal protections to these Kentuckians. Written for those engaged in the anti-rape and domestic violence movements, legislators and policy makers, criminal justice and health care professionals, and anyone interested in the fight for women's rights, "Violence Against Women in Kentucky" documents the legislative reform made, but also outlines the work yet to be done.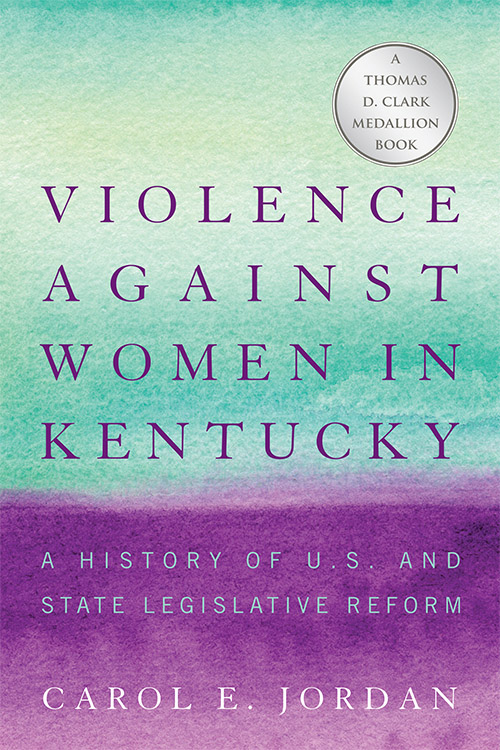 For local audiences wanting to hear more about the book, Jordan will be the featured guest on WUKY's "Curtains @ 8" beginning 8 p.m. Tuesday, June 3, on 91.3 FM.
In the book published by University Press of Kentucky, Jordan sets the stage with the suffrage and temperance movements of the late 19th and early 20th centuries. From the passage of the 23rd amendment in 1920 granting women the vote, it was more than 40 years before a second women's reform movement began with a focus on economic justice and other freedoms. It was from that second wave of reform that the nation's attention was first riveted on rape and domestic violence.
Jordan provides a decade-by-decade account, examining more than 100 bills covering rape, domestic violence and stalking that were passed by the Kentucky General Assembly. She begins with the creation of the Kentucky Commission on Women in 1970, passage of the rape shield law, marital rape, domestic violence reforms, and the state's first anti-stalking legislation; and goes to recent legislation, including the 2010 passage of Amanda's Law, which expanded the use of GPS tracking devices to protect victims of domestic violence. She also places Kentucky in a broader context by examining violence against women-related reform efforts across the nation.
More than just an explanation of legislation, however, "Violence Against Women in Kentucky" gives voice to Kentucky women and their advocates. Jordan recounts the story of Myrtle Whitaker, who was shot and paralyzed by her husband, who then killed their two sons before turning the gun on himself. She also tells the stories of advocates like Louisville lawyer Bonnie Brown, who was key to the passage of laws recognizing marital rape in Kentucky. At the heart of the book are elected officials like State Senators Georgia Davis Powers and Marshall Long; State Representatives Gerta Bendl, Joni Jenkins; and many more, who championed reform, sometimes in the face of formidable opposition.
"Violence Against Women in Kentucky," however, is not merely a descriptive account of progress; it also serves as a guide for advocates throughout the nation. Policy makers in other states can learn from Kentucky's successes and failures, and Jordan outlines specific legislative strategies that can be used. In addition, she notes work yet to be done, including an amendment of the Domestic Violence and Abuse Act to extend protective orders to cover dating couples. With an understanding of where we have been and where we need to go, victims of rape, domestic violence and stalking will hopefully have an even stronger voice in the future.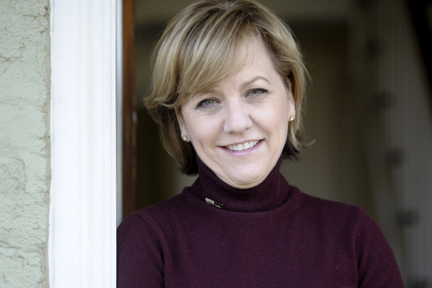 Carol E. Jordan is the executive director of the Office for Policy Studies on Violence Against Women at UK College of Arts and Sciences and holds appointments in the departments of psychology and psychiatry. She is co-author of "Intimate Partner Violence: A Clinical Training Guide for Mental Health Professionals" and "Women and Victimization: Contributing Factors, Interventions, and Implications." She has also published more than 35 peer-reviewed articles on violence against women, heavily focused on civil and criminal justice reforms.
UK's Office for Policy Studies on Violence Against Women (OPSVAW) works to shape the creation, implementation and evaluation of public policy to improve the lives of women harmed by violence and abuse. It is based in the UK College of Arts and Sciences and is affiliated with the Department of Psychology and the Department of Political Science. In addition to its policy work, the OPSVAW provides student support through the Women's Empowerment Scholarship, the Mary Byron Graduate Fellowship, and other assistantships.
"Violence Against Women in Kentucky" is a Thomas D. Clark Medallion winner. The medallion is presented by the Thomas D. Clark Foundation, which was established in 1994 in honor of Thomas Clark, Kentucky's historian laureate and founder of the University Press of Kentucky. Since 2012, the foundation has chosen one book that highlights Kentucky history and culture to be honored with a Clark Medallion. Previous medallion recipients are "Kentucky Government, Politics and Public Policy" and "The Hills Remember: The Complete Short Stories of James Still."
The University Press of Kentucky is the scholarly publisher for the Commonwealth of Kentucky, representing an association that now includes all state universities, five private colleges, and two historical societies. Led by Director Stephen Wrinn, its editorial program focuses on the humanities and the social sciences. Offices for the administrative, editorial, production and marketing departments of the press are found at UK, which provides financial support toward the operating expenses of the publishing operation.