By Carl Nathe
The third annual University of Kentucky Track and Field Shoe Drive continues through Friday, May 10.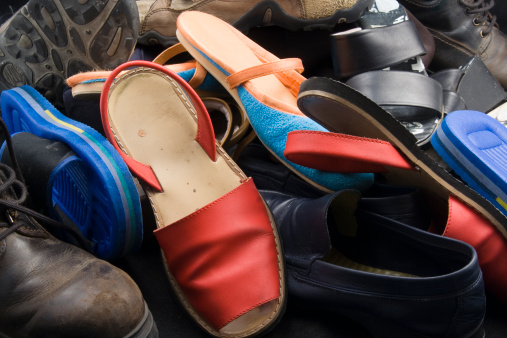 Founded by former Wildcat track competitor Josh Nadzam and current standout Luis Orta, the first two years (2011, 2012) of the drive have resulted in 5,000 pairs of shoes being collected in Lexington for people in developing countries.  And by expanding the program throughout the Southeastern Conference last year, an additional 13,000 pairs were collected.
"We are collecting any kind of shoes in any condition, any size, and any gender," Nadzam added.
There are on-campus collection sites at the Johnson Recreation Center, the Center for Academic and Tutorial Services (CATS, located in Memorial Coliseum), Shively Training Center (next to Cliff Hagan Baseball Stadium), and the Patterson Office Tower on the sixth floor.  There also is an off-campus collection site at the Lexington Fayette Urban County Government (LFUCG) Center located at 200 East Main Street.
For additional information, log on to www.uktrackandfieldshoedrive.com.