Careers Program Workshops & Events
Humanities without Walls: Academic Careers beyond the Tenure Track
Co-sponsored with the Gaines Center for the Humanities
4:30-6:00 p.m. OnThursday October 19th in 245 Patterson Office Tower
How do we best prepare Humanities graduate students for diverse careers? Graduate students, faculty, and staff are invited to join a panel of alumni and U.K. employees using theis Humanities training both inside and outside the academy.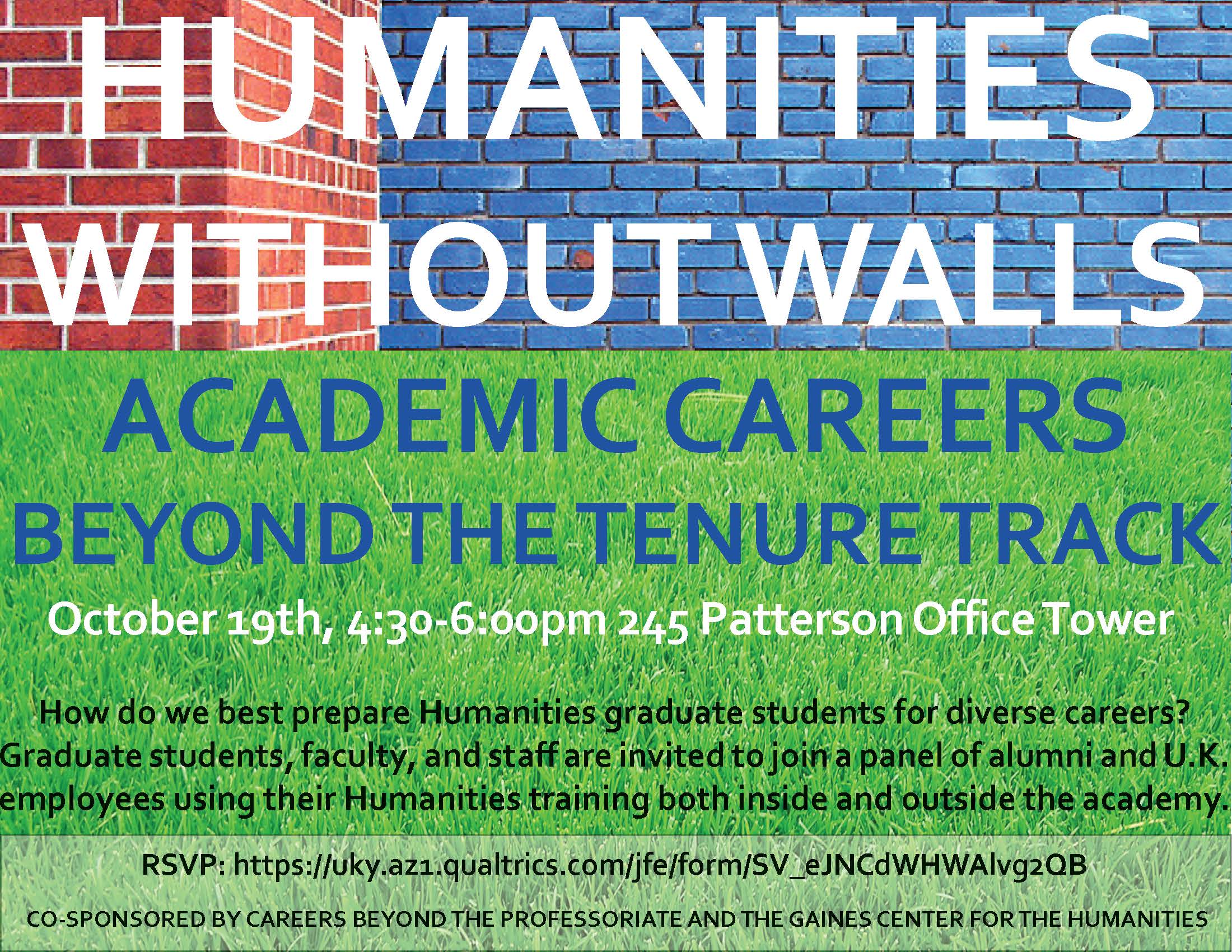 Talents Advertised: How to Sell Your TA Skills in the Non-Academic Job
11:30-1:00 p.m. on Monday, October 30 in the Alumni Gallery, Young Library
Please join us for a workshop led by Ashley Sorrell from CELT. As a graduate teaching assistant, you have mastered a number of dynamic skills that have made you an effective classroom instructor. But what you may not realize is that the same skills you have cultivated as a teaching assistant are transferrable to careers outside of academia. In this interactive workshop, we will identify specific transferable skills you have developed as a teaching assistant and discuss how you can best market these skills for post-academic careers.
Lunch will be provided by The Graduate School's Office of Professional Development. Please RSVP with Catherine Brereton (cabr223@uky.edu).