by Sarah Geegan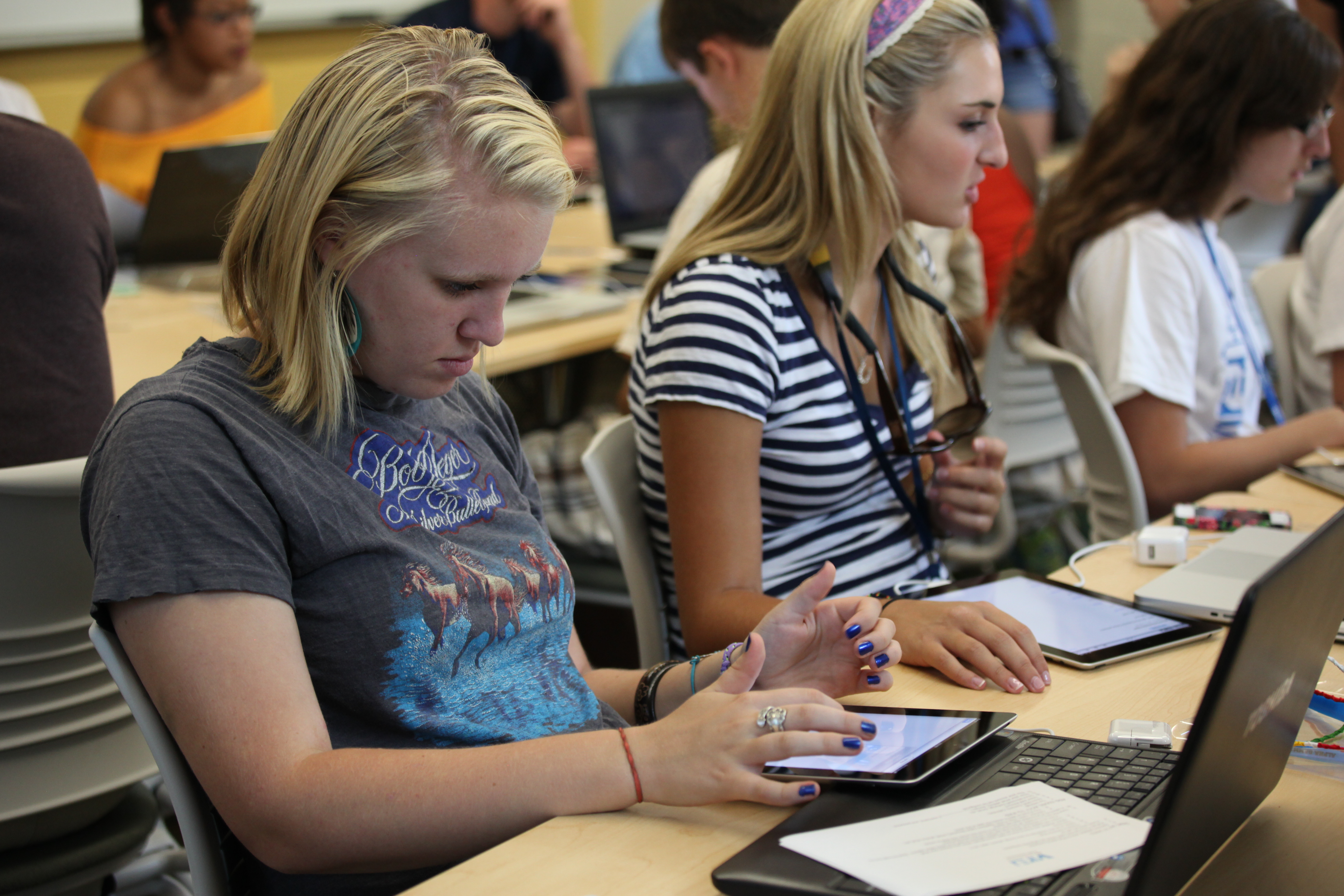 Students of the 21st century are digital natives; they have never experienced the world without the Internet, they're fluent in social media and they navigate disparate streams of information to solve problems through advancing technology.
It is at this intersection of academic, social and technological networks that A&S Wired Residential College provides students with a 21st century educational experience.
A&S Wired is part of the University of Kentucky's Living Learning Program (LLP), a growing initiative that involves partnerships between the Office of Residence Life and various academic and non-academic units across campus. The Living Learning Program provides students the opportunity to live and learn with other students in an environment that takes education beyond the traditional classroom.
A&S Wired students work through built-in academic and social networks involving peer mentors who are Wired alumni and faculty directors from different disciplines. They live in and take courses in Keeneland Hall, ranging from a 10-week course that emphasizes experiential learning, to a 16-week WRD (Writing, Rhetoric and Digital Media) UK Core course; these courses are capped at 25 students.
Wired is open to students of all majors. Courses cover a wide range of topics that expose students to UK's broad offerings and to Wired faculty's diverse research interests.
"At its most basic, A&S Wired is a student-centered residential college designed to provide first-year students with a technology-rich, small liberal arts experience that promotes student success and retention," said faculty co-director Cristina Alcalde. "Wired positions students within the traditions of the liberal arts and harnesses the power of the digital age."
The program aims to provide first-year UK students with what Alcalde calls "a 2020 education" today, by emphasizing dynamic skill sets in a technology-rich environment. All A&S Wired courses incorporate iPads, which each Wired participant receives upon entering the program.
"I believe that the purposely designed small and community settings and events, our unique courses, regular contact with faculty, our incredible peer mentors, and, of course, the use of iPads in all Wired courses set Wired aside and promote student success," Alcalde said.
In one A&S Wired course titled, "Measuring Science," Professor Mike Cavagnero from the Department of Physics and Astronomy, taught students how to use an iPad to measure light and how fast it travels.  For Alcalde's interdisciplinary courses, "Migration Stories" and "Violence and Peace," students produced final projects on those topics using their iPads to do academic research, record interviews and produce polished iMovies.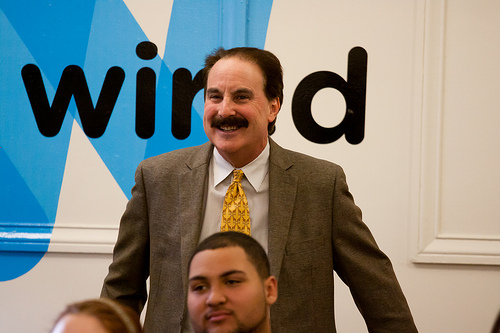 The program also facilitates weekly "Coffee Chats," in which students interact with community and campus leaders in an informal setting. Last year the program featured Lexington Mayor Jim Gray among their guests.  The dean of Arts and Sciences, Mark Kornbluh, has been a guest each year, along with other faculty and community leaders.  
The program has been successful both in retention and in growth. Wired opened in Fall 2011 with  177 students; this fall the program holds approximately 230. The retention rate for students in Wired has also been consistently above that of the university as a whole. From Fall 2011 to Fall 2012, for example, the Wired retention rate peaked at 93 percent; from Fall 2011 to Spring 2013, the Wired retention rate held steady at 92 percent.
"A&S Wired is emblematic of the commitment within the College of Arts and Sciences to provide students with broad skill sets that incorporate the power of the digital age," Kornbluh said. " This residential community will prepare students for the future by developing flexible and dynamic skill sets, instilling social responsibility, and enhancing their ability and freedom to co-construct knowledge globally and digitally."
Celebrating its 25th year on campus in fall 2014, the Living Learning Program at the University of Kentucky provides students with an environment to learn where they live and to live where they learn.  The Division of Student Affairs Office of Residence Life, creators of the program, collaborated with academic and other student success partners to complement the classroom experience.  Through Living Learning Communities and Residential Colleges, UK offers students an opportunity to live and learn together in an integrated academic residential environment.  This dynamic residential experience offers specialized programming, interactions with UK faculty and staff, and a supportive community that focuses on student success. 
The program has grown exponentially in recent years with 1,100 students participating in 13 programs this fall, a 21 percent growth over last year.  Six more programs will be added in fall 2014, nine times more than in 2008. For more information, visit http://uknow.uky.edu/content/students-live-and-learn-uk.  Next Wednesday, Sept. 18, learn more about the Engineering Residential College.
To view additional videos about living and learning at UK, visit this YouTube playlist:http://www.youtube.com/playlist?list=PL0vC9-Q8LFczrqJaZ70CeGluwq4D912xB.