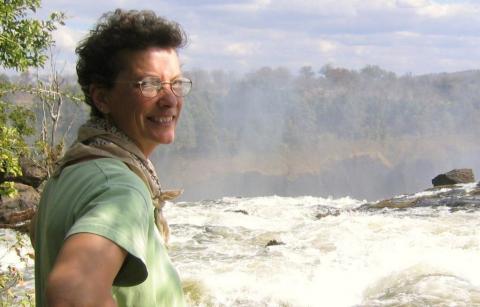 Associate Professor
Retired
Areas of Specialization:
Nutrition-security and food security: political economy of food and nutrition; livelihood and food security; poverty, gender and ethnicity in food and nutrition; international nutrition and health.
Child growth and population well-being: Polical-economy of child growth; community, household and individual health and well-being; the politics of health and healthcare.
Human adaptation and adaptability: biocultural approaches to human adaptation and human adaptability; mixed methods.
Courses Taught
ANT 230 Introduction to Biological Anthropology
ANT 333 Contemporary Human Variation
ANT 303 Topics in Food and Nutrition: Food Politics
ANT 440 Anthropological Perspectives on Child Growth and Development
ANT 603 Human Biology in Context of Sociocultural Change
ANT 608 Anthropology of Food and Nutrition
ANT 774 Malnutrition and Food Security in a Changing World
Contact Information
dlcrooks@uky.edu
Education
1993-96. NIH Post-doctoral Fellow. University of Kentucky.
1992. Ph.D., Anthropology, State University of New York at Buffalo.
1989, M.A., Anthropology, State University of New York at Buffalo.
1986, B.A., Anthropology, The Ohio State University.

Affiliations
Anthropology
Gender and Women's Studies