University of Kentucky College of Arts & Sciences, Department of English, Frank X Walker, Oxford American,
by Erin Holaday Ziegler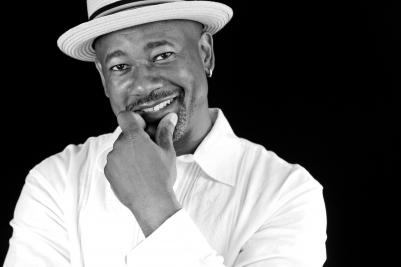 A renowned Kentucky writer and University of Kentucky English professor was recently honored in a southern writing magazine for his creativity in the classroom.
The Oxford American: The Southern Magazine of Good Writing named associate professor of English in the College of Arts & Sciences Frank X Walker to its list of "The Most Creative Teachers in the South" for the fall issue.
"People have a monolithic stereotype of Appalachia that is more of a caricature," Walker said in his interview with Oxford American. "They think of Boss Hogg or 'The Beverly Hillbillies,' when, in fact, there are vibrant black cultures in the likes of Birmingham and Pittsburgh (which are both technically in Appalachia), and great figures like Carter G. Woodson, creator of Black History Month, and playwright August Wilson. Somehow this is left out of the definition."
Multidisciplinary artist Walker is a native of Danville, Ky., and a graduate of UK. The author, educator, poet and professor is also a co-founding member of the Affrilachian Poets and has written five books examining social justice, family, identity and place. Walker's poetry and teaching practice is fueled by this common misidentification of racial diversity in Appalachia.
"This is a well-deserved honor," said A&S Dean Mark Lawrence Kornbluh. "Frank is a real treasure for our students."
The Oxford American is a national magazine out of Conway, Ark., dedicated to featuring the very best in Southern writing while documenting the complexity and vitality of the American South.