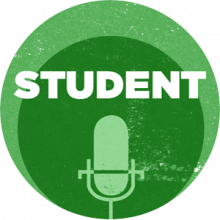 A&S Hive team member Veronica Polinedrio and several other UK students have been leading service trips to Honduras as part of the national collegiate service organization, Students Helping Honduras. In this podcast, recent UK graduates Veronica Polinedrio and Michael Haas and current psychology student Kevin Colón discuss SHH and how interested students can get involved.
More photos from UK's SHH service trips can be found on on the College of Design's webpage.
This podcast was produced by Sam Burchett.

This work is licensed under a Creative Commons Attribution-NonCommercial-ShareAlike 3.0 Unported License.