This tutorial will walk you through the process of adding a video from Vimeo.
** Please note that any video hosting site which provides embed codes (such as youtube) will also work.
Steps:
2.
Click "Add content" on the grey bar at the top of the page.
Choose the "Video" content type.
3.
Give your video a title and description.
4.
Get the embed code from the vimeo video.
On the video, click on the paper airplane in the top right corner, then copy the embed code at the bottom of the popup window.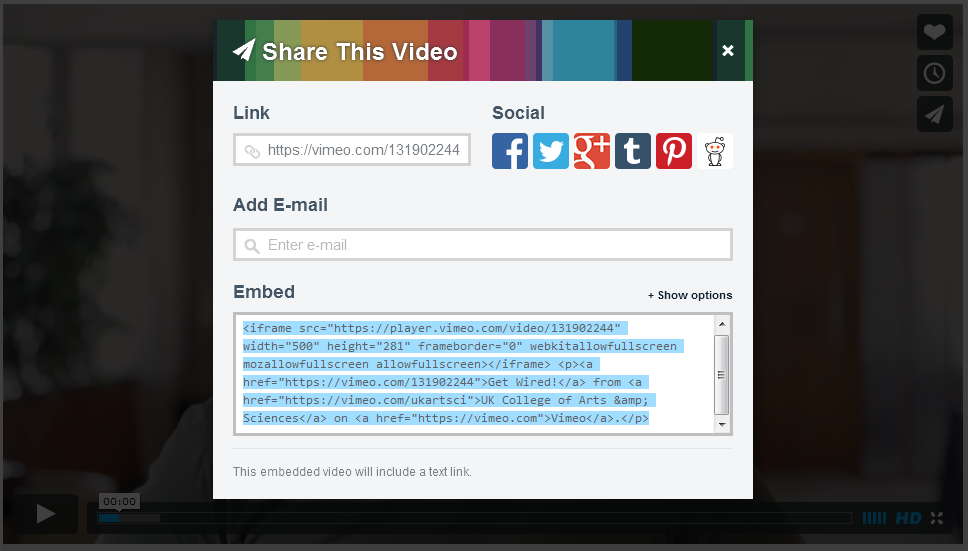 5.
Paste the code into the "Embed code" box on the "Create Video" page.

6.
Add the department you want to display the video under by entering the name in the "Tags" box.

7.
Upload an image for the thumbnail
This is usually a frame from the video. If no image is uploaded, a default image will show up instead.
8.
Click "Save" at the bottom of the page, and you're finished!