Intended audience:
All users
Authenticated users (logged in)
This tutorial assumes that all of your videos for a particular course will be saved in one folder in YuJa.
Steps:
1.
In your course folder in YuJa, go to More Actions, and click on Select All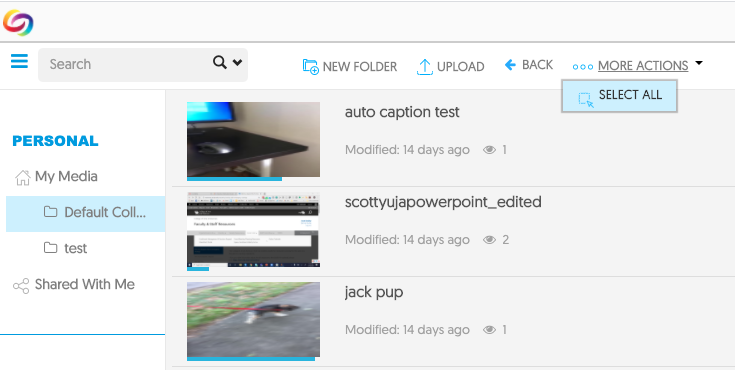 2.
Click on More Actions again, and click on Bulk Publish.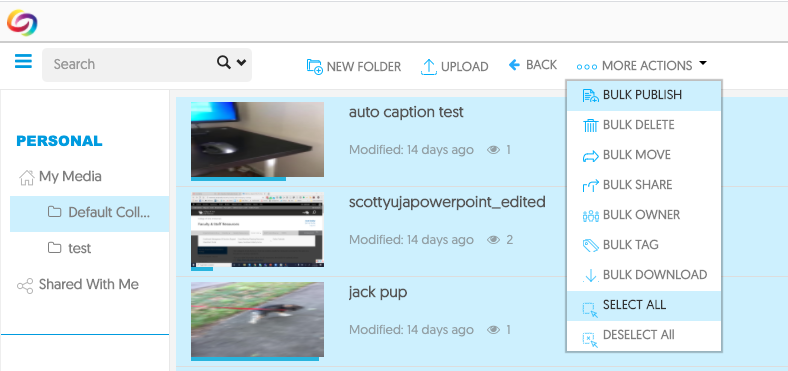 3.
Choose to Publish items to Shared Folders.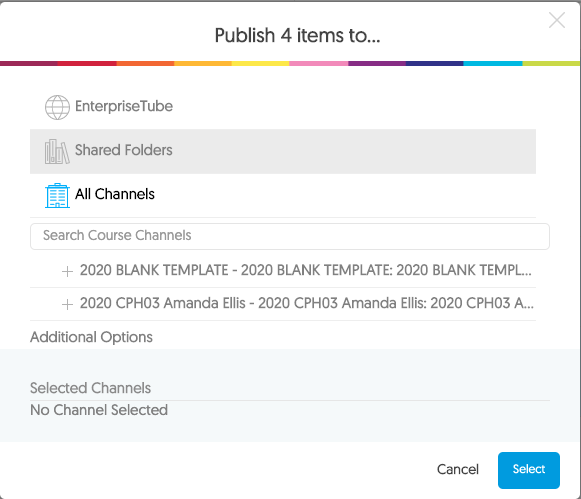 4.
Click on Captioning Requests. Then click the blue Select button.
If you do not see the Captioning Requests folder, please submit a support ticket. We'll need to change your role in YuJa.