How to use YuJa in Canvas
Steps:
2.
Choose your course your wish to edit
As an instructor, you can control which links appear in Course Navigation. Canvas includes a set of default Course Navigation links that are shown by default and cannot be renamed. Depending on your course configuration, other links may be available and may be customizable. Links to sections that don't have any content and that students cannot create content for will be automatically hidden for students and will display the visibility icon to instructors. For example, if there are no learning outcomes set for the course, you will see the Outcomes link with the visibility icon, but students will not see the link at all. Configured External Apps may create additional Course Navigation links. Disabling a course navigation link creates the following redirects: Hidden only (cannot be disabled but still accessible via direct URL): Discussions, Grades, and People Page disabled; redirected to Home page: Announcements, Assignments, Conferences, Collaborations, Files, Modules, Outcomes, Quizzes, Pages, Syllabus Page disabled; won't appear in navigation: Any LTI links, such as Attendance, Chat, and SCORM Reordering and hiding Course Navigation links for Announcements, Assignments, Discussions, and Files also affects the course tabs in the Dashboard course view for all users. Additionally, disabling the Files link will hide the Files tab in the Content Selector in the Rich Content Editor for students.

3.
Click on the Navigation Tab

4.
Scroll down to the bottom to find Yuja and then click on the adjacent three dots to enable it.

5.
Scroll back to the bottom of the page and click on save.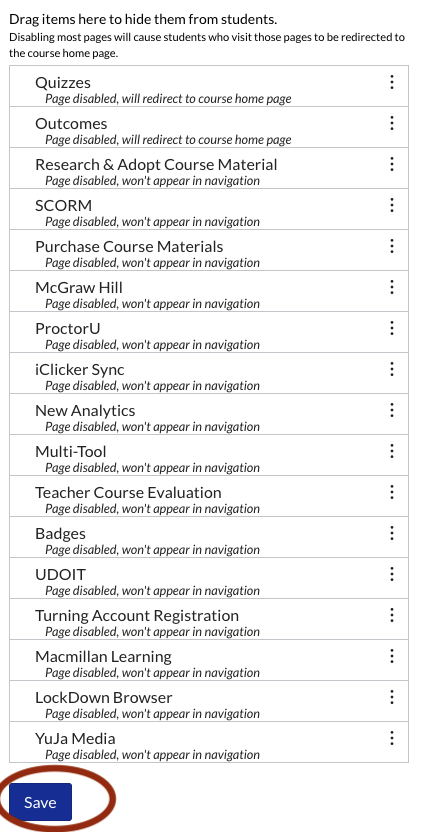 6.
Download & Install Yuja personal capture on your computer.
In order to use Yuja media recording you will need to download and install the software on your computer. Once it's installed your can start creating your recordings.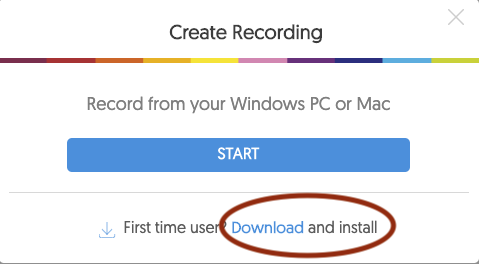 7.
Once it's installed your can start creating your recordings.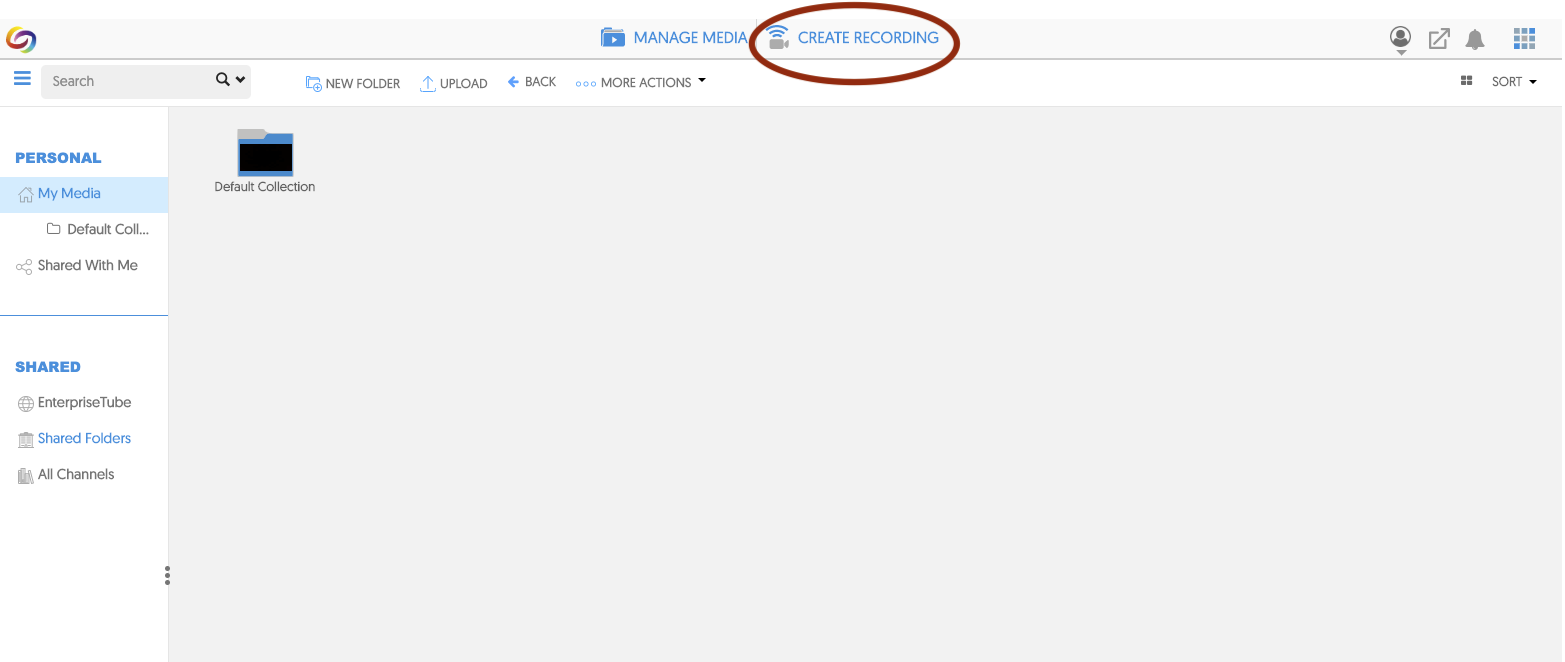 8.
Creating Video Quizzes