Steps:
1.
Go to the start menu (the windows icon), scroll down and click on 'Microsoft Teams'.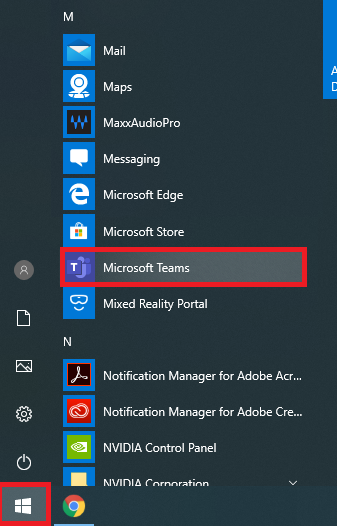 2.
Go to the 'Teams' icon on the menu to the left side. Click on 'Join or create team'.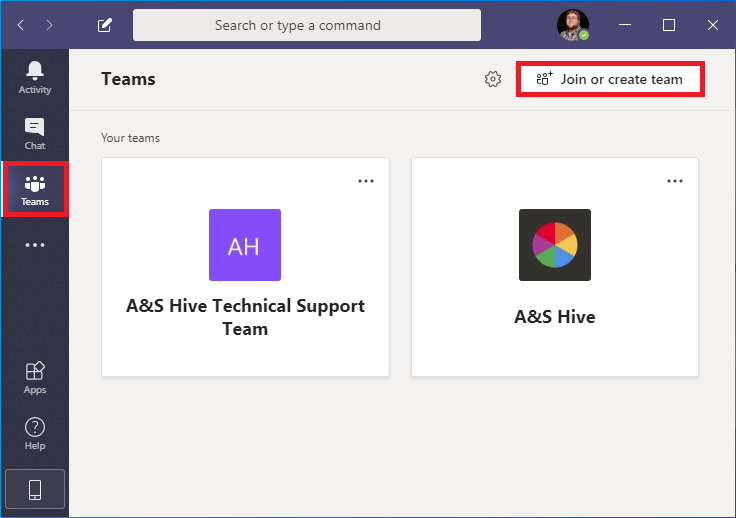 3.
Click on 'Create team'.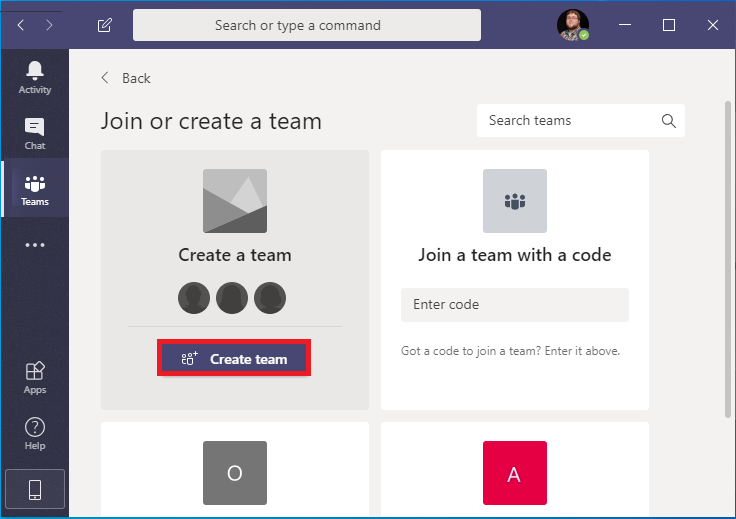 4.
Click on your team type, if you are unsure you can choose 'Other'.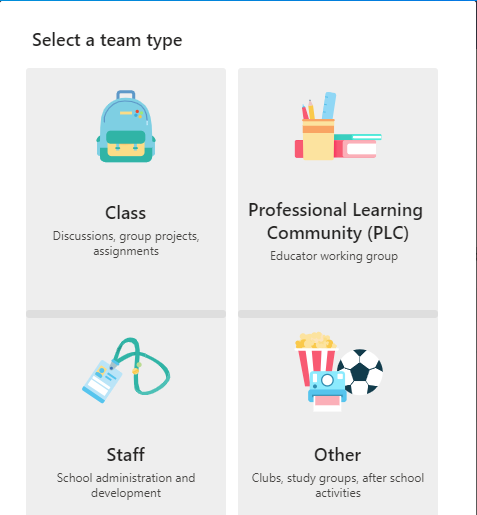 5.
Give your team a name, description, and set the privacy of your team. When finished click 'Next'.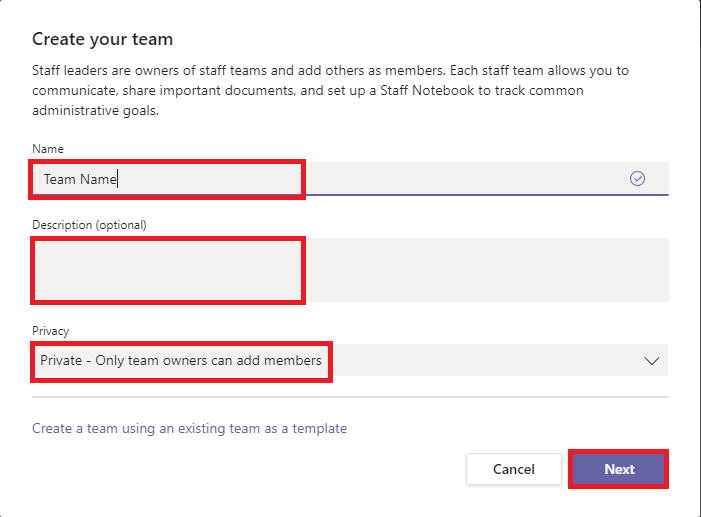 6.
Search for the people you want to add to your group. When finished click 'Add'.
If you want to add someone outside of UK you can use their email address and use the 'Edit guest information' to give them a nickname.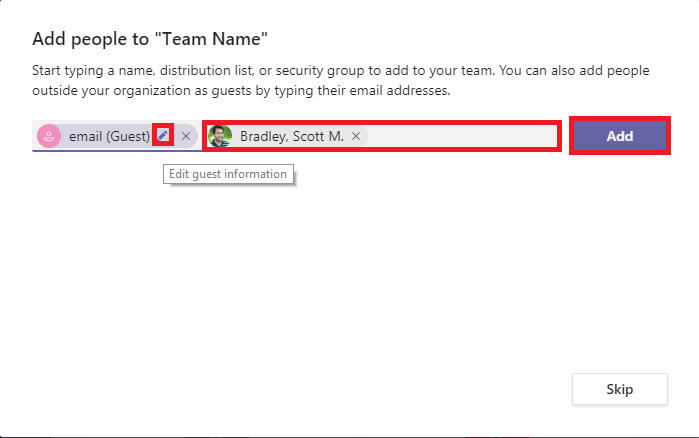 7.
You can make changes to your team at any time by clicking on the three horizontal dots in the corner of your team.