Steps:
1.
Go to the start menu (the windows icon), scroll down and click on 'Microsoft Teams'.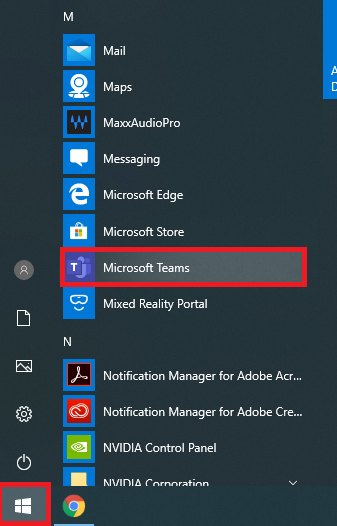 2.
Go to the 'Calls' icon on the menu to the left side. Click on 'Make a call'.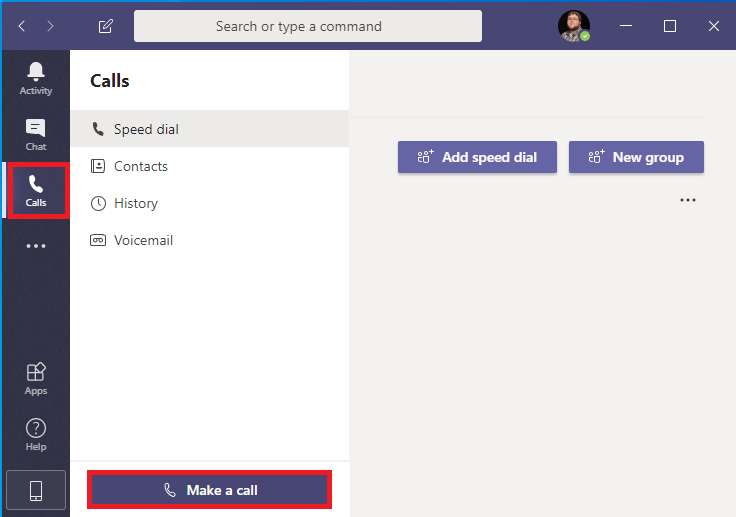 3.
Search for the person you want to call and click on the call button at the bottom.
If you want to call someone under the 'Suggested' list just click the little phone next to their name.