How to Add a Video Recording to a Module in Canvas
This tutorial will show you how to add a prerecorded YuJa or Echo360 video to a Module in Canvas
Steps:
1.
Add an item to your Module
Go to the Module you that you would like to upload the video to and click on the '+' button to the right

2.
Add an 'External Tool'
Click on the dropdown next to 'Add' and select 'External Tool'
3.
Select Echo360 ALP or YuJa Media
You will see many tools that you can select from for your Module, we will specifically focus on Echo360 ALP and YuJa in order to add a video recording of your lectures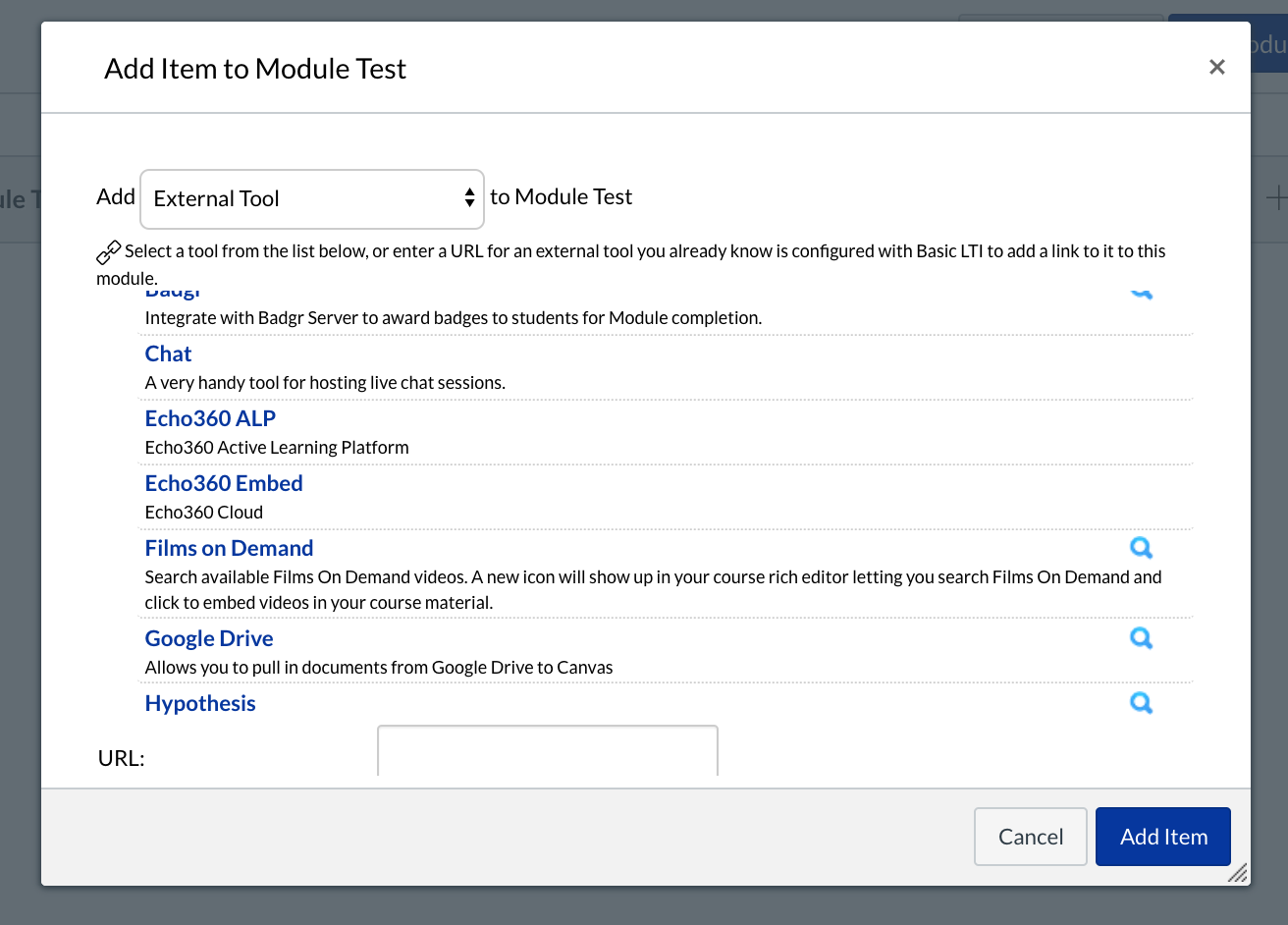 Select Echo360 ALP from the items list then click on the blue 'Add Item' button
You will then need to click on the 'Echo360 ALP' link (or whatever you named it) under your Module to open up your Echo360 content
Find your section and select your recording
Select YuJa Media from the items list
Select the video you want to upload under 'MEDIA'
Click on 'Add Item'. This will automatically create a new page for you under the Module you had selected.