Cut a Video Recording Section on YuJa
In this tutorial, we will show you on how to cut sections of your video recordings on YuJa. This tool is very helpful if you have recored videos that are too long or just simply want to cut out some parts of your recording. 
Steps:
1.
Click on 'YuJa Media' in Canvas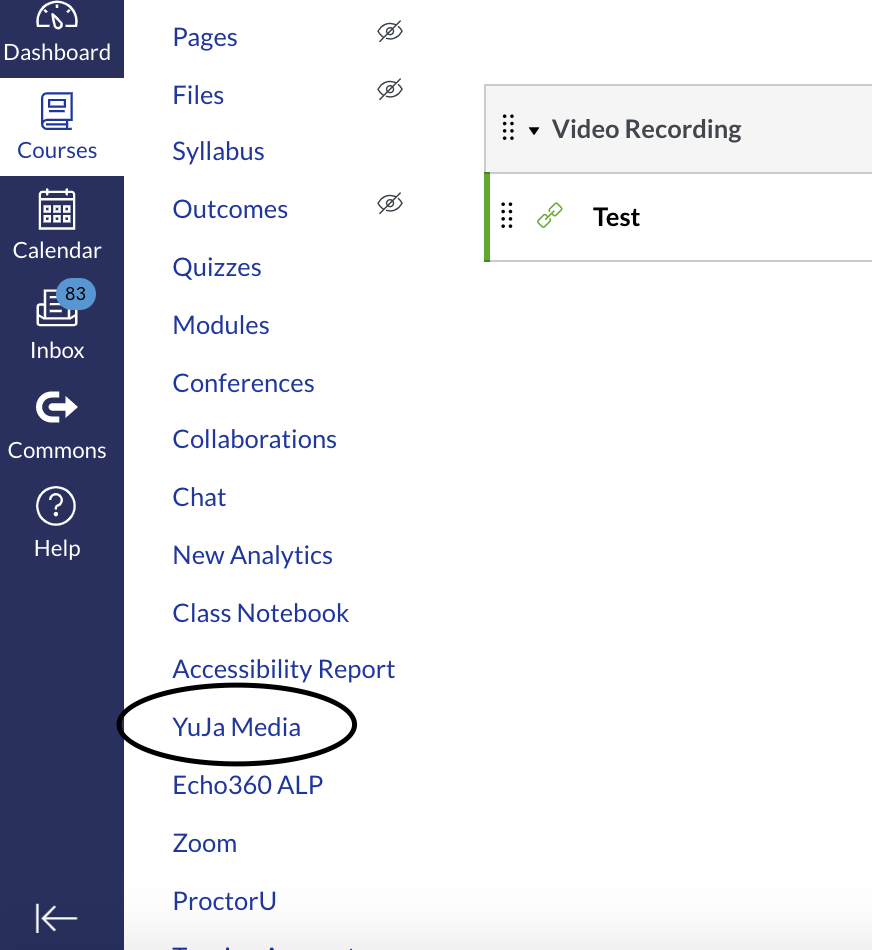 2.
Select the video you want to cut and then click on 'Edit'.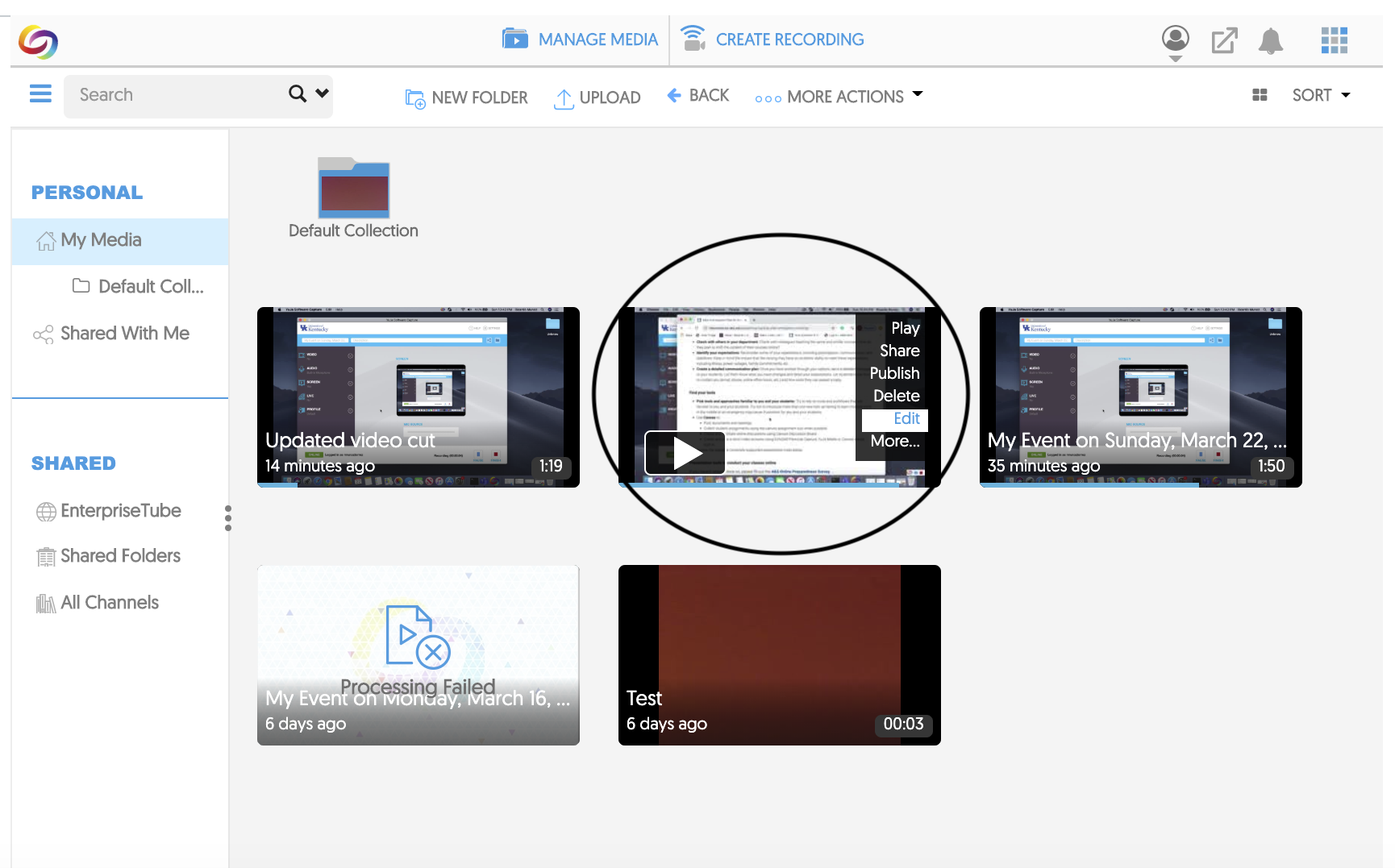 3.
Click on the scissors icon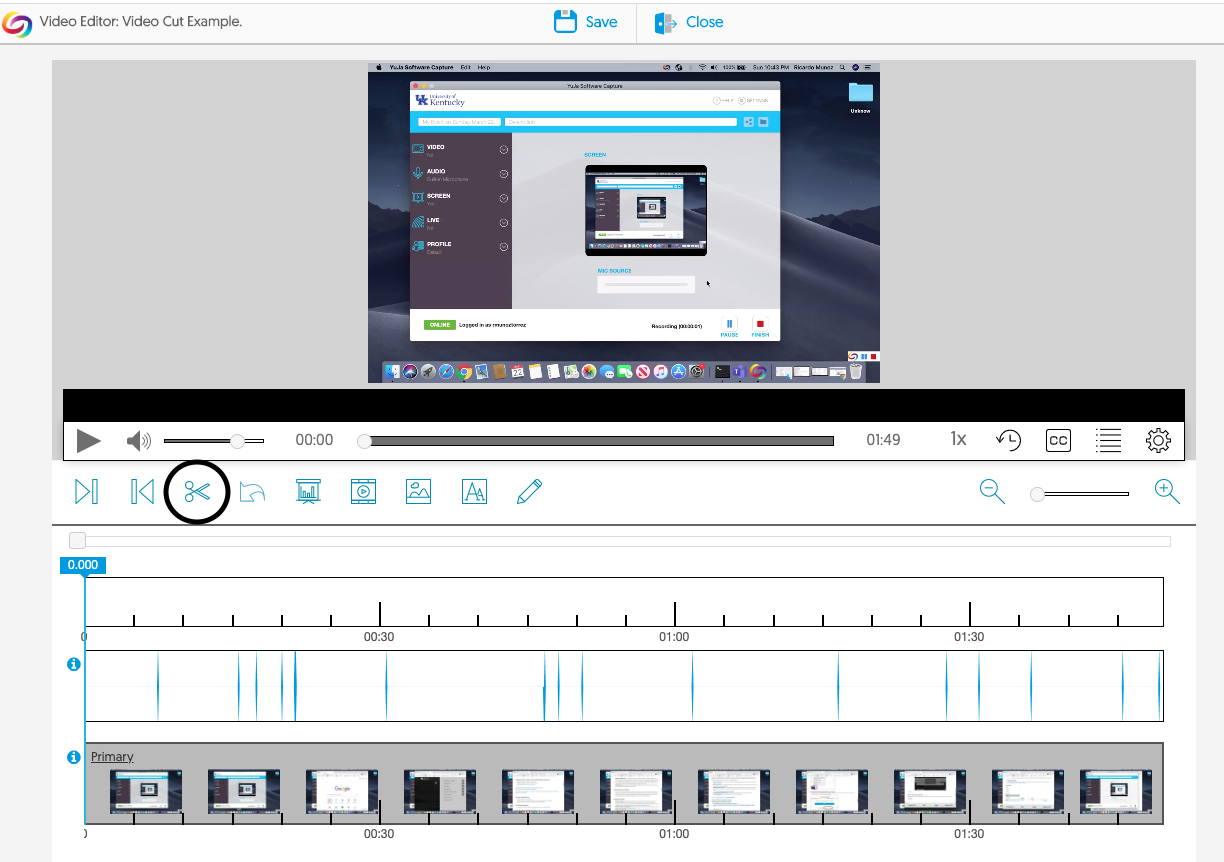 4.
Drag the mouse to where you want to finalize the video cut first
In this case, we will cut the video from 30 seconds to one minute, therefore, we will drag the mouse all the way to the one minute mark.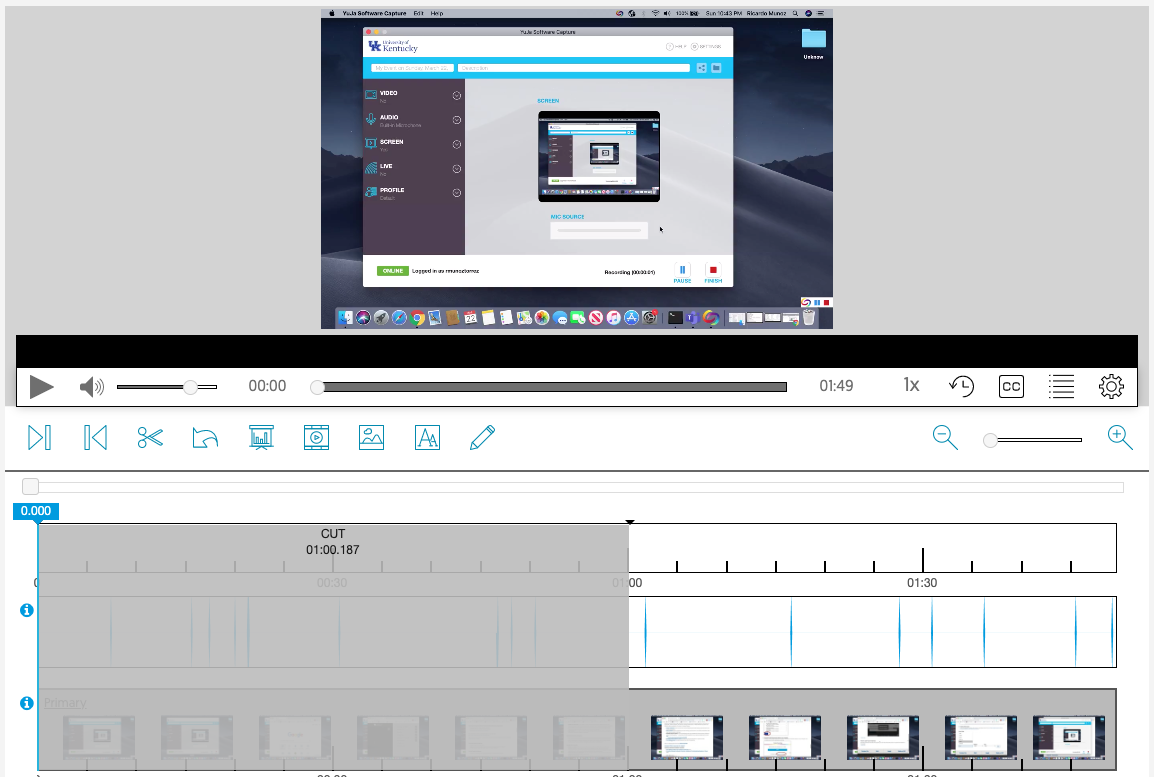 5.
Cut the first part of the video
Go to the beginning of the video and then click and drag the mouse to cut the first part of the video recording. In this example, we dragged the mouse to the 30 second mark. We have now selected the section of the video between the 30 second and 1 minute mark, as indicated by the the gray box.

6.
Click on 'Save' to save your video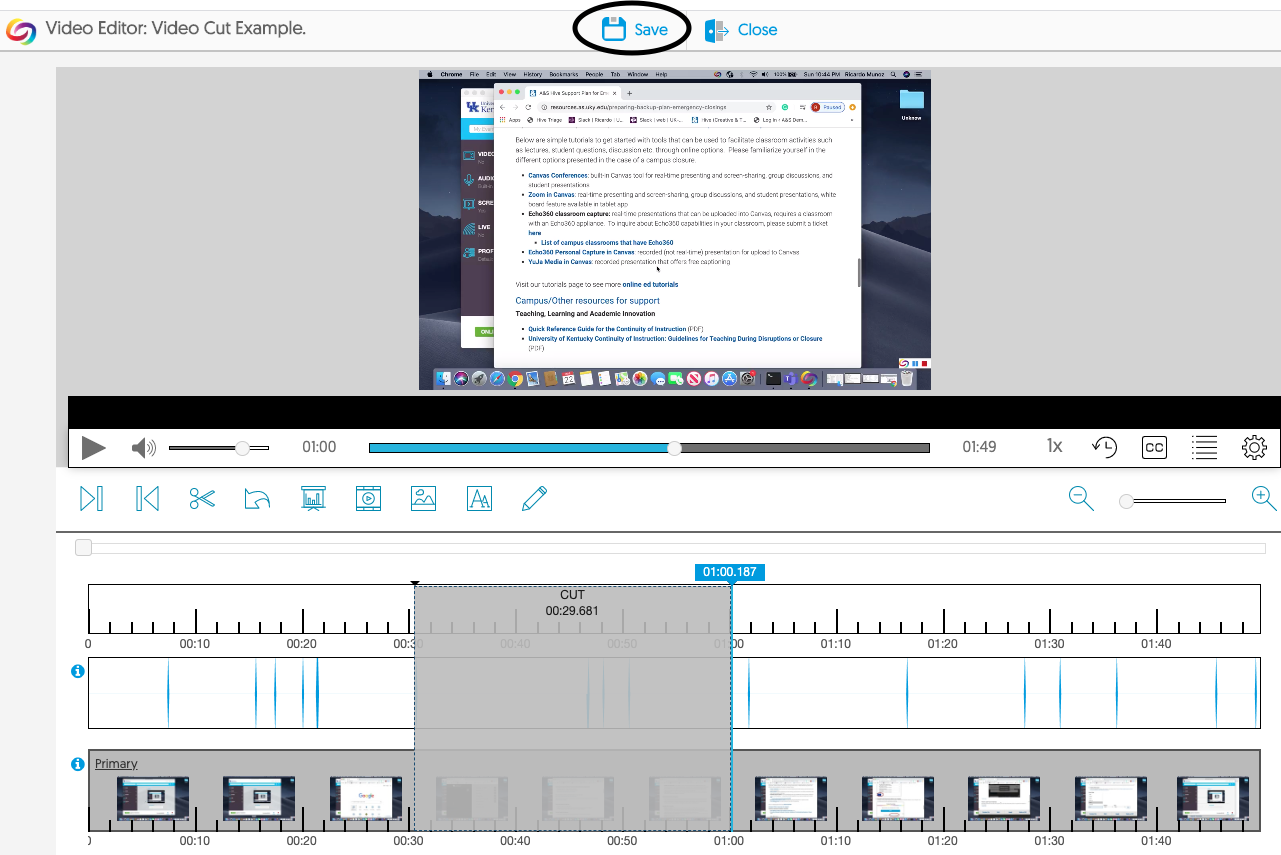 7.
You can select some additional options