Topical studies alum Susan Tomasky was drawn to the University of Kentucky because of its honors program but she also became deeply rooted in the College of Arts & Sciences political science department.
Tomasky began her studies at UK in 1970 after she moved from her hometown of Morgantown, W. Va.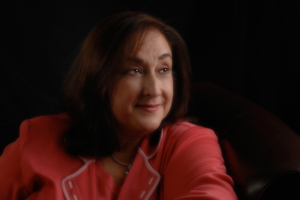 She is currently the president of American Electric Power Transmission, which develops and builds transmission lines for new energy resources, including wind.
"I was really interested in the idea that the honors program was organized around introducing students to history, politics and art in small classes, inside a large university," Tomasky said.
Tomasky said she always had a strong interest in politics and so she took many classes in the political science department, including with Dr. Ernest Yanarella.
There was a lot going on in the world in the early 1970s and the faculty did a good job incorporating that into the classroom, Tomasky said.
"The faculty did an excellent job of making the coursework relevant to what was happening around us," she said.
She put what she was learning in the classroom into practice on campus.
She was part of forming the Council of Women's Concerns, UK's first student-driven organization to give voice to issues concerning women. Tomasky was also chosen to be part of an advisory committee that was charged with implementing university non-discrimination policies for hiring and athletics under the new Title 9 and Title 11 regulations.
"I really wanted to be part of creating opportunities for other women," Tomasky said.
Upon graduating, Tomasky headed to Washington, D.C. where she worked on capital hill and pursued her law degree from George Washington University National Law Center, where she also became a member of the Law Review.
She said she never thought she'd become a lawyer like her father but it was almost inevitable.
"At UK I was really learning to think critically and ultimately, that combined with my interest in history and politics," Tomasky said. "I wanted to be in the world, making changes in a practical way."
Tomasky found her arena for change in the government and as a private lawyer. She became a partner with the Washington, D.C. office of Hogan & Hartson, where she was a member of the firm's energy group.
Starting in 1993, she served as general counsel for the Federal Energy Regulatory Commission for four years.
In 1998, Tomasky moved to American Electric Power as senior vice president and general counsel. She became AEP's chief financial officer in 2001.
In her current position as president of AEP Transmission, Tomasky oversees 2,000 employees and $4 billion in assets.
"There's a significant push for developing renewable energy sources but someone has to come in and build the transmission lines that will allow us to connect to those power sources," she said.
In addition to her career, Tomasky is active in the community. She and her husband, Ron Ungvarsky, and their daughter Victoria, 15, live in Columbus, Ohio.
Tomasky serves on the board for her daughter's all-girls school, and the Women's Fund of Central Ohio, and on the board of directors for the Cleveland Federal Reserve Bank, among her community work.
"My interest in civic and community service really ties back to UK," she said. "The faculty really encouraged us to get involved beyond what we were doing academically. In Columbus, I still have that strong sense of community."
by Sara Cunningham