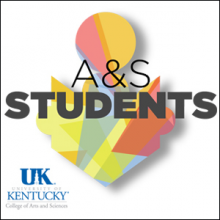 Cheyenne Hohman is a graduate student in Library & Information Science at UK and is a podcasting coordinator for the College of A&S. We turned the tables on her to find out about her recent endeavors that included an internship at the Library of Congress and a Zine Writer's Residency in Halifax, Nova Scotia.
This work is licensed under a
Creative Commons Attribution-NonCommercial-ShareAlike 3.0 Unported License
.