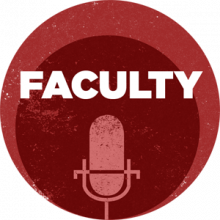 Rusty Barrett is an assistant professor in the Linguistics program. On February 16th, 2012, Barrett will present a lecture, "Sickening Queens: Ethnic and Class Difference in Drag." The lecture is at 4pm in the President's Room at the Singletary Center for the Arts, and will address ways in which drag performances reflect social and cultural differences related to class and ethnicity. 
This podcast was produced by Cheyenne Hohman.
This work is licensed under a
Creative Commons Attribution-NonCommercial-ShareAlike 3.0 Unported License
.