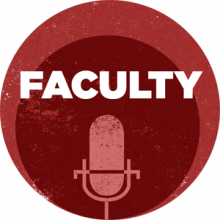 The Department of Chemistry is excited to welcome professor Chris Richards to its faculty!
Professor Richards joins us this fall to research cell membrane receptors. His research group integrates nanotechnology, neuroscience, and biophysical chemistry, and is developing imaging techniques to investigate how these receptors are involved in the mechanisms of neurodegenerative diseases and addiction.
This podcast is part of a series highlighting the new faculty members who joined the College of Arts and Sciences in the fall 2012 semester.
Produced by Stephen Gordinier.

This work is licensed under a Creative Commons Attribution - Non-Commercial - Share-Alike 3.0 Unported License.