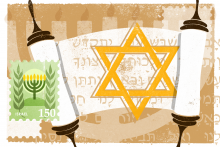 Jeremy Popkin is the T. Marshall Hahn, Jr. professor of History for the College of Arts and Sciences, and the director of the Jewish Studies Program, an interdisciplinary minor.
He has been named one of six finalists for the 2011 Cundill Prize in History, the world's largest nonfiction history book award, for his recent publication of "You Are All Free: The Haitian Revolution and the Abolition of Slavery."
The Jewish Studies Program will have its open-house event on Wednesday, October 19th, 2011, from 12 - 1:30 p.m. at the Bingham-Davis House (213 E. Maxwell Street).
This podcast was produced by Stephen Gordinier.

This work is licensed under a Creative Commons Attribution-NonCommercial-ShareAlike 3.0 Unported License.