by Jenny Wells
(July 8, 2014) — The University of Kentucky Honors Program has selected nine incoming freshmen as recipients of the T.W. Lewis Scholarship. Representing Fayette County and a select group of Appalachian counties in Kentucky, these "Lewis Scholars" will serve as the first cohort of Honors students to receive the prestigious scholarship.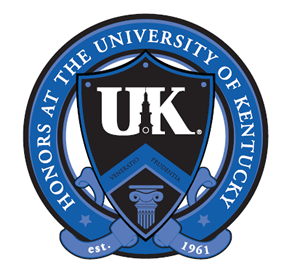 While T.W. Lewis has offered a scholarship program in his name and his mother's, Ruth Jones Lewis, since 2006, this year marks the implementation of the new Lewis Scholars program, housed in UK Honors. This January, the UK Board of Trustees accepted a pledge of $1 million from the T.W. Lewis Foundation to create and endow the fund.
"Mr. Lewis' generous endowment makes it possible for some of Kentucky's best students to attend UK," said Ben Withers, associate provost for undergraduate education. "I have enjoyed working with him and with Dan Stone (Gatton Endowed Professor) to create an innovative program that asks us to think deeply about what 'student success' means. Mr. Lewis came to us with an idea for a four-year program that provides resources and tools students can use to explore skills and aptitudes that they can develop to better reach their full potential in their professional and personal lives. We are excited about the potential for this program as a way for Honors students to create networks and find mentors both on and off campus."
The recipients were selected on the basis of their academic achievement, demonstrated leadership potential, and financial need.  They will each receive $5,000 toward the cost of tuition, room and board for the 2014-2015 academic year.   
The 2014 Lewis Scholars are:    
Cassandra Almasri, a graduate of Dunbar High School in Fayette County, planning to major in chemistry.
Curtis Bethel, a graduate of Tates Creek High School in Fayette County, planning to major in physics.
Courtney Fields, a graduate of Lafayette High School in Fayette County, planning to major in undergraduate studies.
Christa Newman, a graduate of Tates Creek High School in Fayette County, currently registered as an undergraduate studies major.
William "Mac" Hall, a graduate of Pikeville High School in Pike County, planning to major in civil engineering. 
John W. Slusher, a graduate of Harlan High School in Harlan County, planning to major in political science.
Yulia K. Perevozchikova, a graduate of Rowan County High School, planning to major in human health sciences.
Galvin L.T. Greene, a graduate of The Piarist School in Floyd County, planning to major in electrical engineering. 
Gregory "Austin" Murphy, a graduate of Sheldon Clark High School in Martin County, planning to major in computer engineering. 
T.W. Lewis is a former member of the UK Capital Campaign Steering Committee, serving during the "Dream, Challenge, Succeed" campaign. He received a degree in mechanical engineering from the university in 1971. 
For more information on the T.W. Lewis Scholarship Fund, click here or contact the Honors Program at 859-257-3111 or honprog@uky.edu.
The UK Honors Program is part of the Academy of Undergraduate Excellence within the Division of Undergraduate Education at UK.