Location:
Dickey Hall 109 (Lounge)
The University of Kentucky Program in Jewish Studies and the Program in Arabic and Islamic Studies
invite all to an exchange of faith, food, and culture! The programs will jointly screen the film Tinghir —Jerusalem (2013) and a free Middle Eastern meal will be provided for all attendees. The event will include academic discussions on how these faiths intersect and how the cultural experiences shared among them impact communities around the world.
Click Here to RSVP!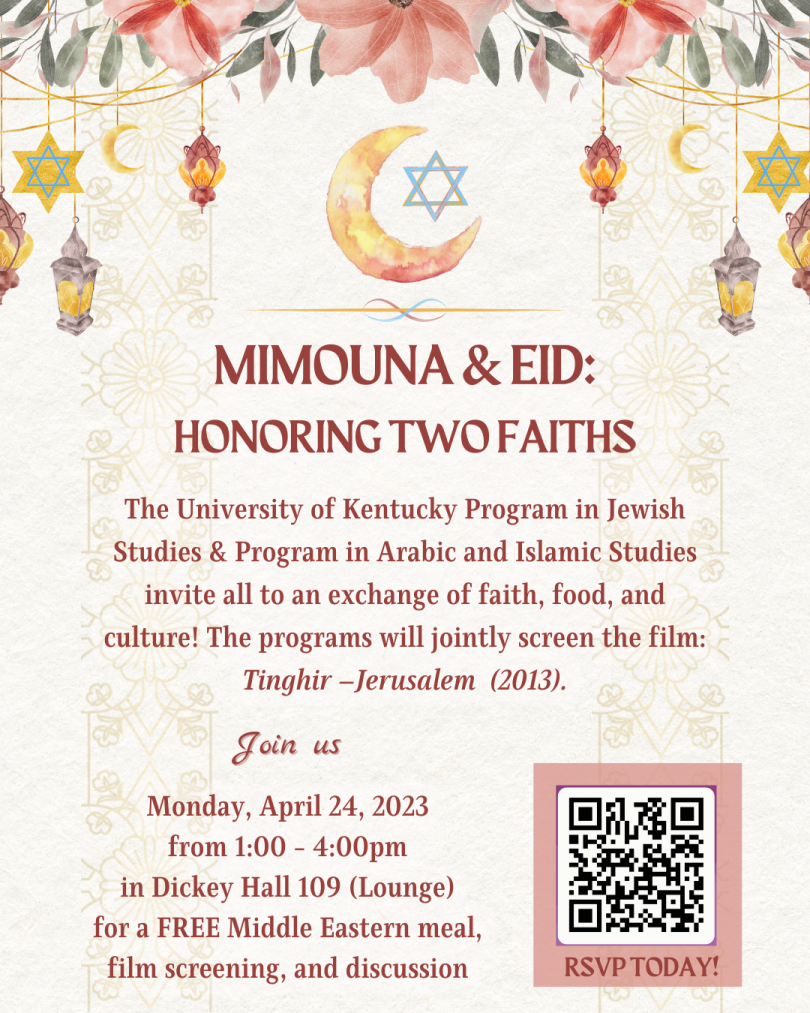 Type of Event (for grouping events):