By Richard LeComte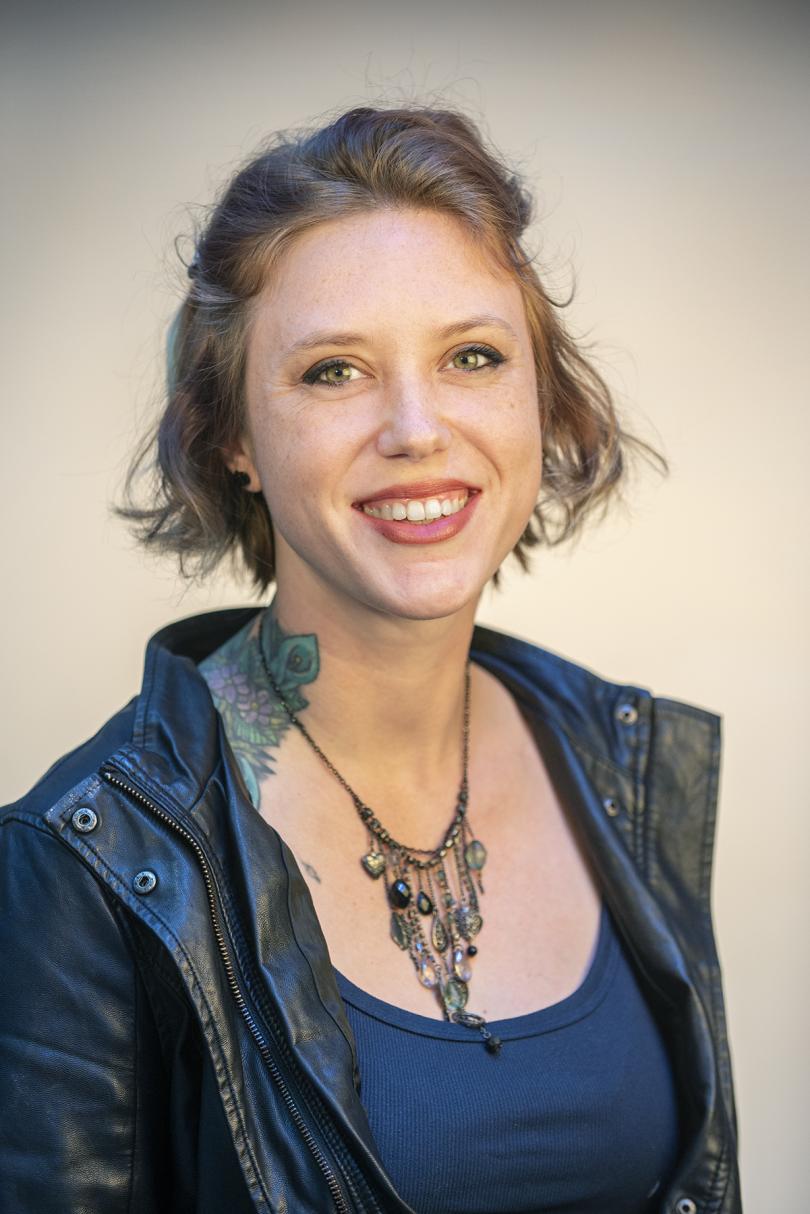 LEXINGTON, Ky. – As a nontraditional student, Meghan Turner took six years to complete an undergraduate journey, first at Somerset Community College and then as a neuroscience major at the University of Kentucky. The journey paid off: She went on to earn a master's at UK and is now a doctoral student in biomedical sciences in the College of Medicine. But she needed some help to get across that bachelor's finish line.  
"I was out of Pell Grant money," Turner said. "My scholarships had expired. I had transfer scholarships, and I ended up taking out quite a bit of loans to finish up after that." 
Students like Turner will benefit from the new Finish Line Fund, which will help College of Arts & Sciences students get the funds they need to complete their bachelor's degrees. Donors can give to this fund during the One Day for UK drive on April 19.  
Turner was a pioneering neuroscience major; the program, led by Mark Prendergast, had just started in the College when she came to UK.  
"Some of the classes sounded really interesting," she said. "So just the more of those classes I took, the more I enjoyed it." 
She and Prendergast started NeuroCATS, an undergraduate neuroscience club. Club members take preserved specimens of human brains and spinal cords to schools around Lexington; the group has reached out to more than 5,000 students since Turner got it going in 2016.  
Taking more time to finish her bachelor's degree gave her time to do things like the UK-enhancing NeuroCATS as well as other issues that arise as a nontraditional student. 
"All of the professors whom I've worked with in the College of Arts & Sciences were really supportive, especially with me being a nontraditional student who has slightly different learning needs," she said. "They were supportive of things that I was going through at home. For example, I had something going on and needed an extension on an assignment. Professors were always accommodating. They understood that your personal life also happens while you're in school." 
After graduating, Turner took a year off, then earned a master's in medical sciences. As a doctoral student, she's working in a lab that looks at the effects of early life stress on cardiovascular metabolic risk. She also spent time as an adjunct back at Somerset Community College. The Finish Line Fund can give students like Turner opportunities that a bachelor's degree allows.  
"A lot of the nontraditional students I've known personally are like me in the beginning," Turner said. "They don't know if college is right for them. They don't know if they're going to be successful, and often they don't know if those early courses are going to get them where they need to go. So they end up taking a little bit longer. They could use this scholarship."