Faculty Exchange with Universidad San Francisco de Quito
Join us in welcoming our first faculty visitor from USFQ - Professor Maria Amelia Viteri - on campus for Fall 2019. She will teach a graduate course on Languages and Diasporas and an undergraduate course on Migration and Identities. 
While at UK, Dr. Viteri is looking forward to engaging in interdisciplinary collaborations, including with the Center for Research on Violence Against Women, and fostering dialogues that engage with southern epistemologies. She also hopes to learn more about UK's policites and programs that  protect LGBTQ* students from discrimination.
Dr. Viteri holds a Ph.D. in Cultural Anthropology from American University in Washington D.C., with a concentration on Race, Gender and Social Justice, a M.A. in Gender and Development, and a B.A. in Linguistics. She is currently an Associate Professor and Senior Researcher of Anthropology at Universidad San Francisco de Quito. Dr. Viteri is a cultural and sociolinguistic anthropologist who specializes in gendered, and sexual identities across borders. Her research has run the gamut from granular social impact assessments to ethnographic analysis on how vulnerable communities such as immigrants negotiate their racialized and gendered identities as they move across contexts.  
Dr. Viteri's latest research project looks at the political ecologies of violence at the Galapagos Islands. As an Engaged Anthropologist, her research work and publications also inform public policy and the international development field. Her first single-authored book entitled Desbordes: Translating Racial, Ethnic, Sexual and Gender Identities across the Americas ethnographically illustrates how migration status, gender, sexuality, class, race, ethnicity and nationality impact the lives of Latino communities in the U.S.A, El Salvador and Ecuador, particularly LGBT (2014, SUNY Press:  New York).   
Four A&S faculty will teach for a semester each in Quito - Yanira Paz of Hispanic Studies, Rusty Barrett of Linguistics, Renee Bonzani of Anthropology, and Liang Luo of MCL/Chinese Studies.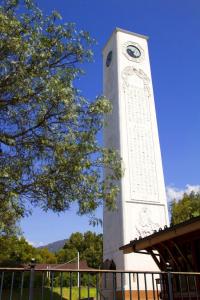 Professor Yanira Paz researches language and power and is interested in the linguistic diaspora of Venezuelans who have moved across South America, specifically to Ecuador. While in Quito, she alsohopes to expand her research on women in industry - notably small businesses and organizations - and how they use language as persuasion.
"We are the department that has a graduate program in Spanish so I think that contact is really important," Dr. Paz said. "We can connect to students there, and potentially those students can come to UK to do their graduate work. Our department is very diverse; there are people from everywhere in the Spanish-speaking world".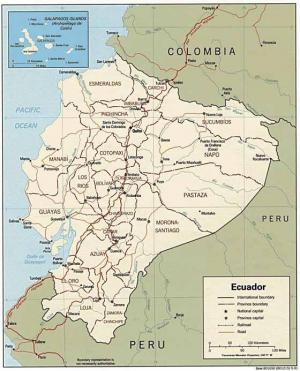 Professor Luo has been studying Spanish in preparation for her time in Quito – this will be her first time in Latin America. As the faculty director for UK's International Village LLP, she is excited to connect in a new way with UK students. "There are so many Spanish-speaking freshmen in the Village, and I'd love to have better rapport with everyone," she said.
Dr. Luo has proposed two courses for her time in Quito – a Global Citizenship through Migration Stories course that focuses on international films and an Intro to Modern Chinese Culture class. "They have a very active Confucius Institute there, so I could make connections on multiple levels," Luo said. "I'm very excited about opportunities for faculty, graduate students, and undergraduate students."
Teaching at USFQ will also mark Dr. Rusty Barrett's first itme in Ecuador - in particular, he is interested in the Kichwa language program - in work on Mayan languages, Kichwa falls into the Andean camp and Dr. Barrett's specialty is K'iche', in the Mesoamerican camp. "I work on language revitalization and language endangerment," Barrett said. "In addition to Kichwa, there are 11 other langauges in Ecuador that are endangered ... I'm hoping to learn what other countries are doing and how they do it."
Professor Barrett is also looking forward to the visiting scholars on UK's campus. "Professor Viteri works on issues of gender and sexuality and post-colonial migration, and I also work on language and sexuality," he said. "In terms of having someone who does related work in a different part of the world with a different perspective - it's great."
Dr. Renee Bonzani plans to teach methodological approaches to students at USFQ, specifically in the fields of ethnobotany and paleoethnobotany, modeled off a course she has taught at UK called "Food Pathways in Ancient and Modern Times." She also plans to teach an "Origins of New World Civilizations" and looks forward to the varying perspectives her students will bring to this course. Dr. Bonzani hopes to visit significant ceramic sites in the country while she is in residence at USFQ.
While multiple faculty from each institution could apply to the exchange; ultimately, decisions on who to invite as a visiting scholar rested with the host institution and their interests and needs.