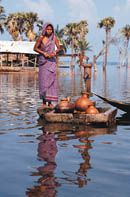 The Minor in Indian Culture is designed to allow students to develop a more profound understanding of Indian culture. The curriculum is strongly interdisciplinary, encompassing courses in linguistics, anthropology, English, geography, mathematics, philosophy, political science, and sociology.
Students completing the minor will possess:
a well-rounded, multidisciplinary understanding of the culture and geography of India and of contemporary Indian society and politics
a high degree of preparedness to pursue careers in business or teaching that require knowledge of Indian society and its traditions.
The minor in Indian Culture requires 18 hours of course work, as follows:
Minor Requirements
Twelve hours of courses on India from anthropology, English, geography, linguistics, mathematics, philosophy, political science, sociology, and independent studies in India. Students choose from the following courses:

ANT 327 Culture and Societies of India
GEO 330 Geography of South Asia
GEO 365 Topics in Regional Geography (subtitle required)
GEO 565 Topics in Geography
LIN 395 Independent Work
MA 330 History of Mathematics
MUS 330 Music in the World (subtitle required)
PHI 343 Asian Philosophy
SOC 380 Globalization: A Cross-Cultural Perspective

Complete 6 additional hours of coursework for the Indian Culture minor in consultation with your advisor.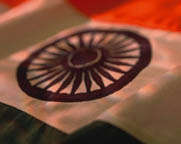 Current UK students should consult myUK GPS to identify and monitor progress toward the completion of the minor. Detailed information can also be found in the UK Bulletin.
Students can declare the Minor in Indian Culture using the Online Major Change system in myUK GPS.
For further information, contact:
Professor Paul Karan (Geography)
(859) 257-6953
ppkaran@uky.edu
Professor Avinash Sathaye (Mathematics)
703 Patterson Office Tower, (859) 257-8832.
sathaye@uky.edu