Celebrating Writing: The 2014-2015 WRD Awards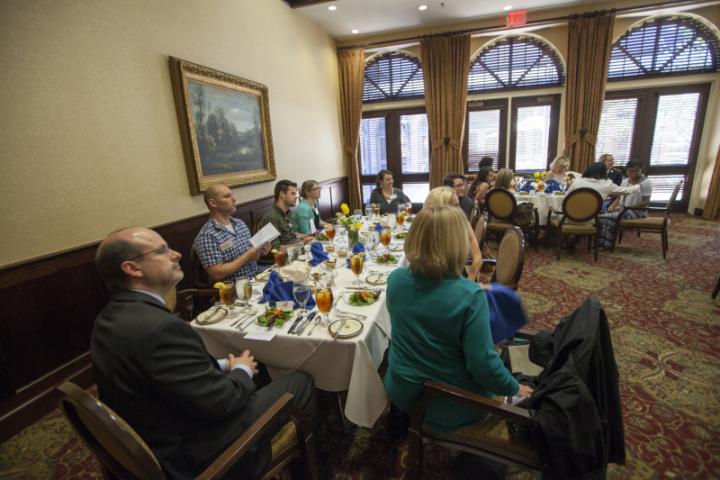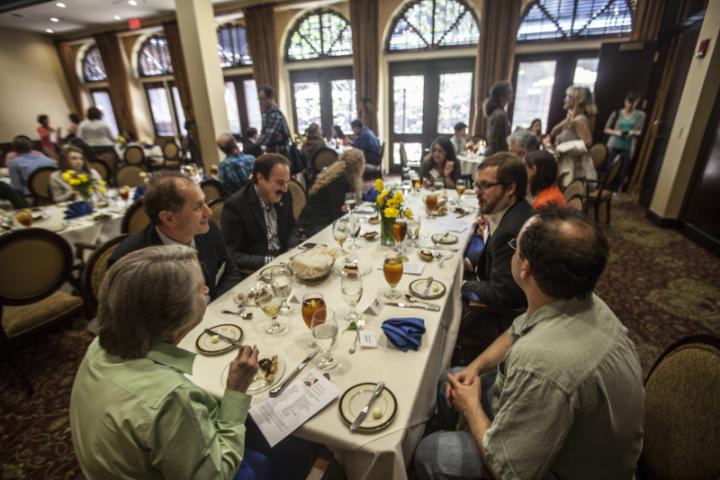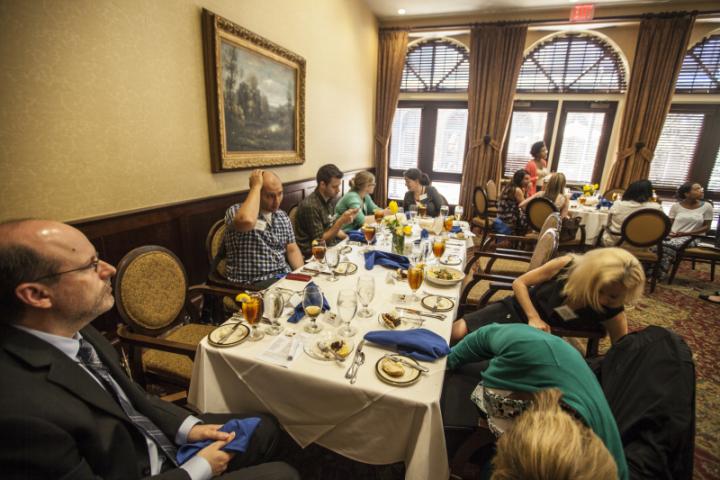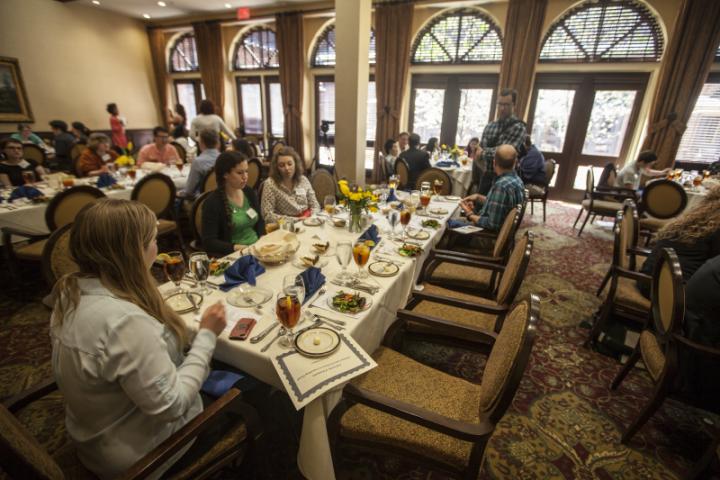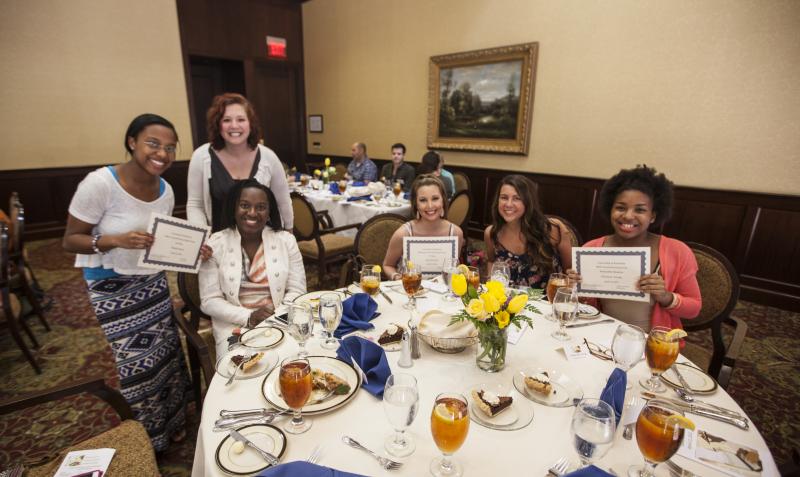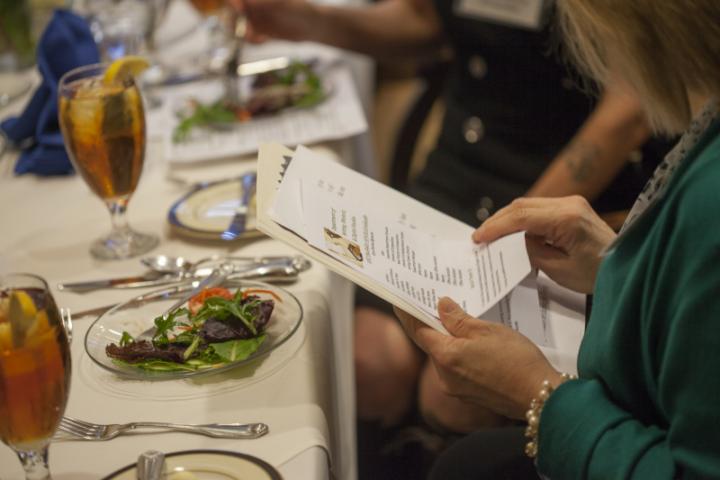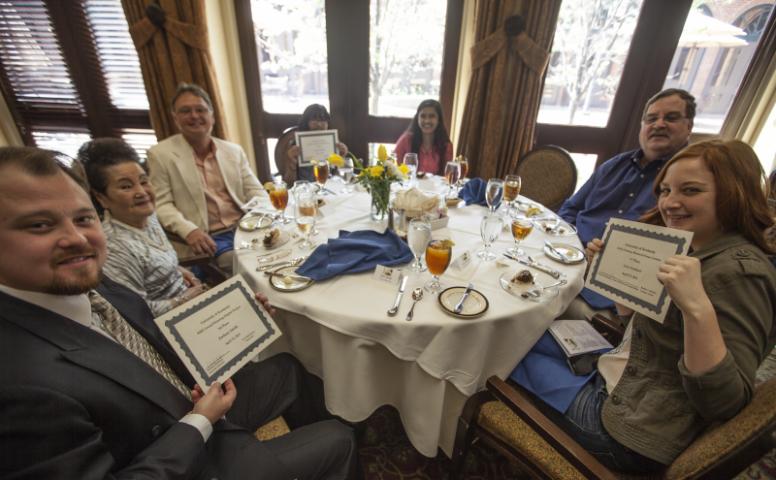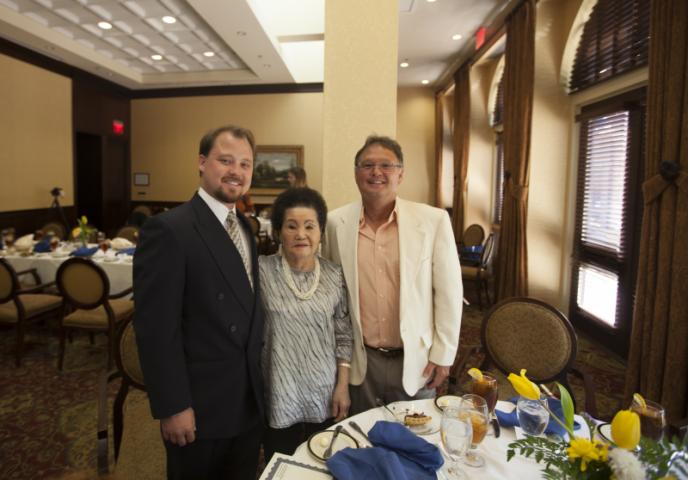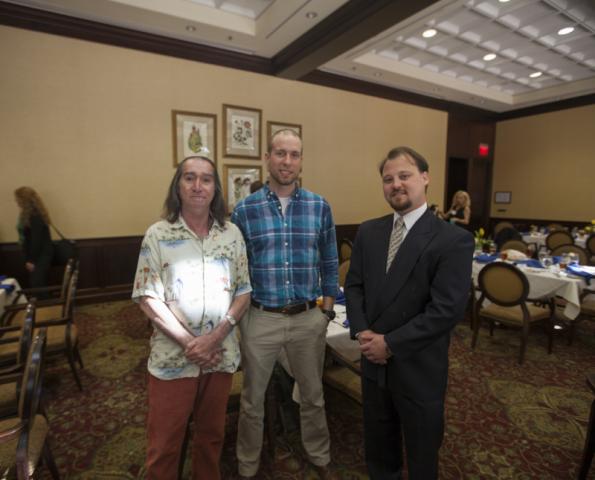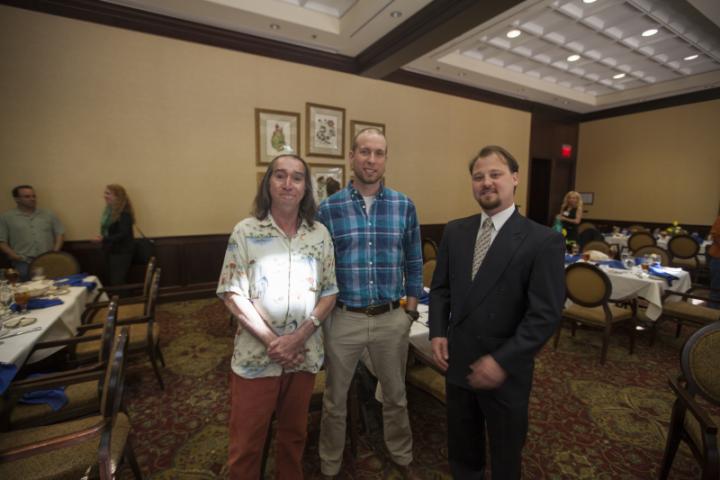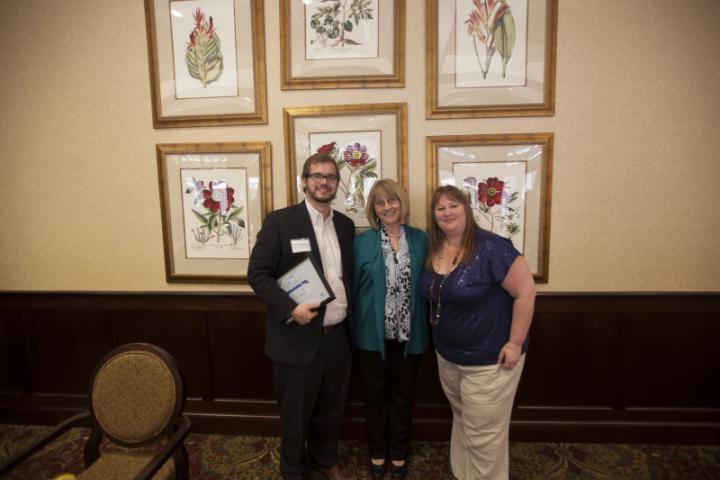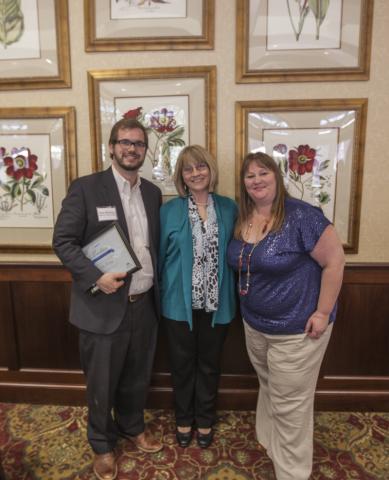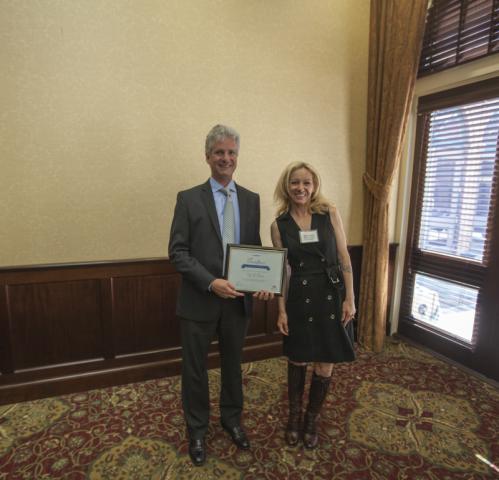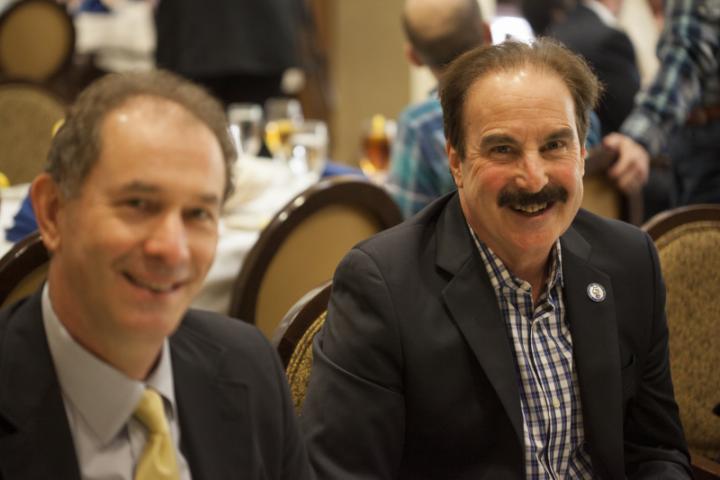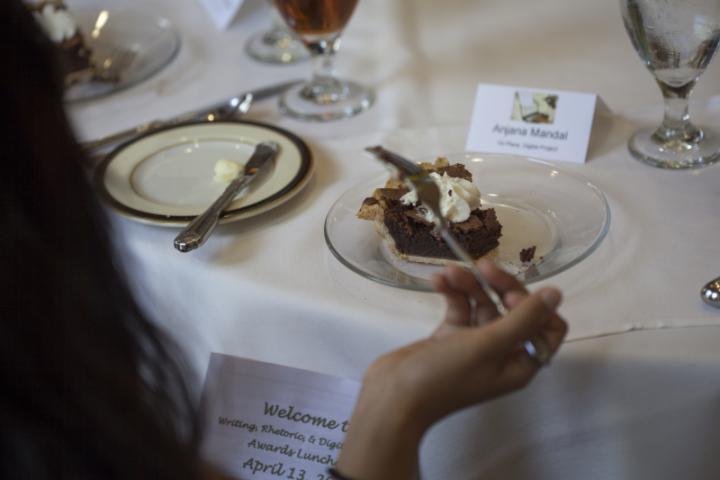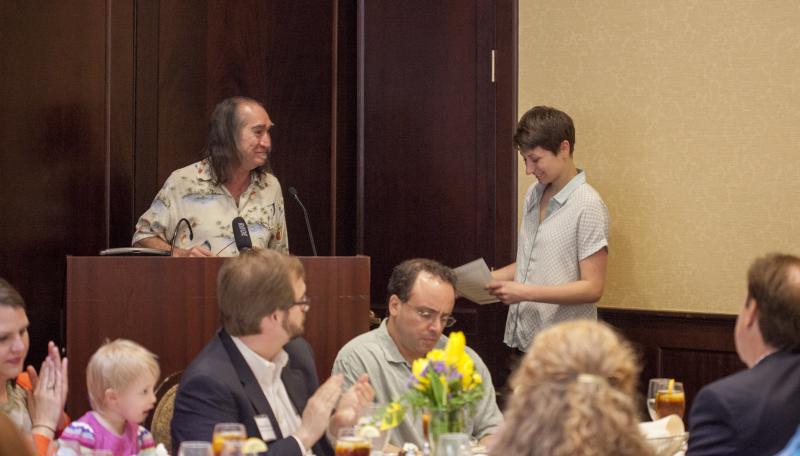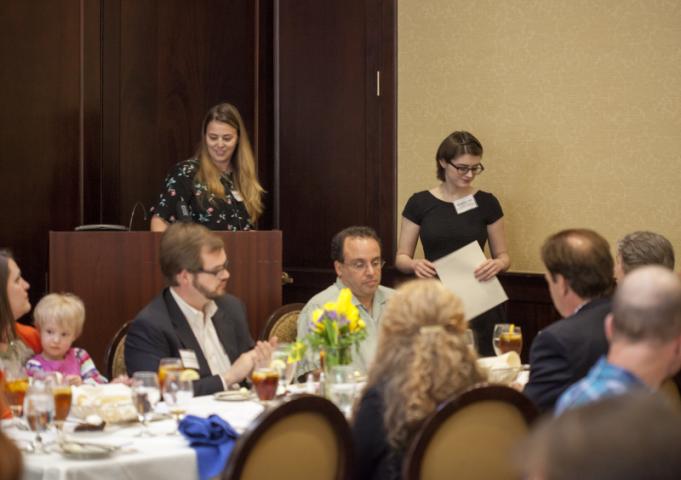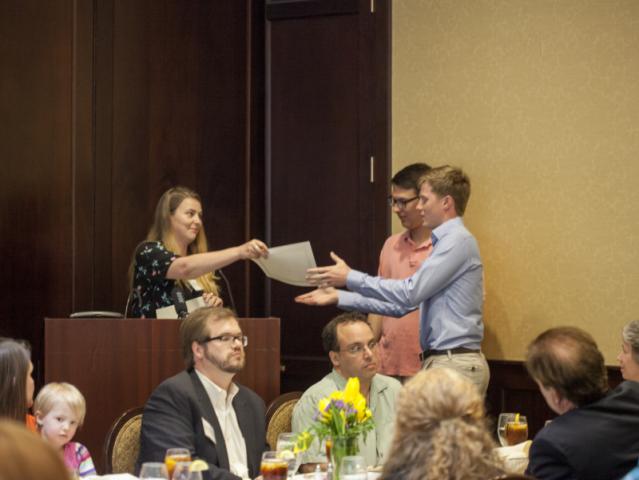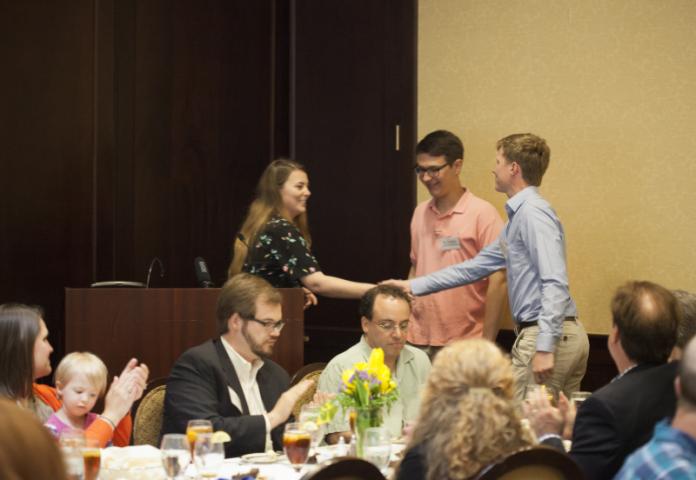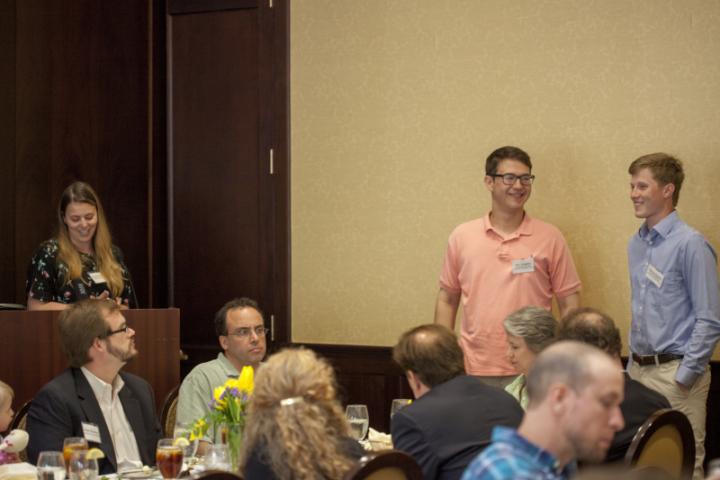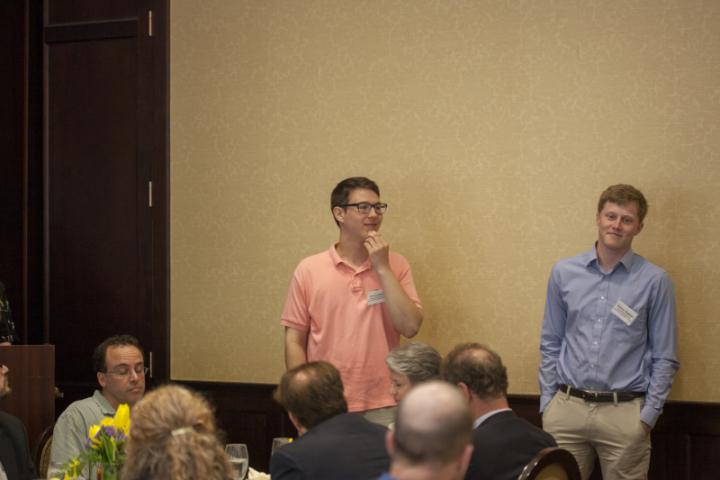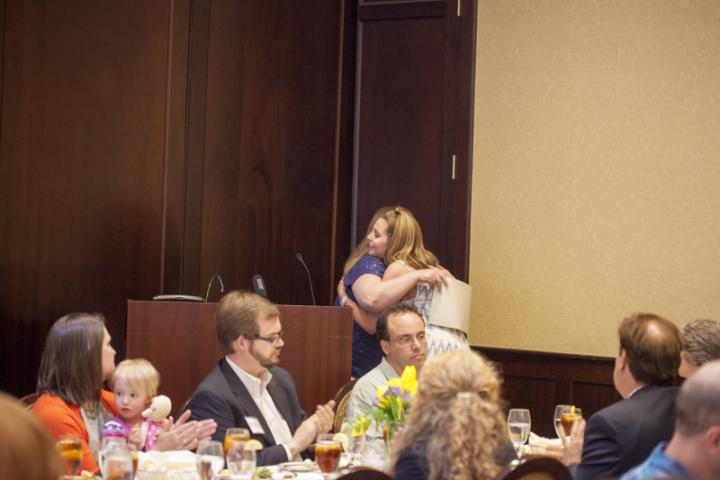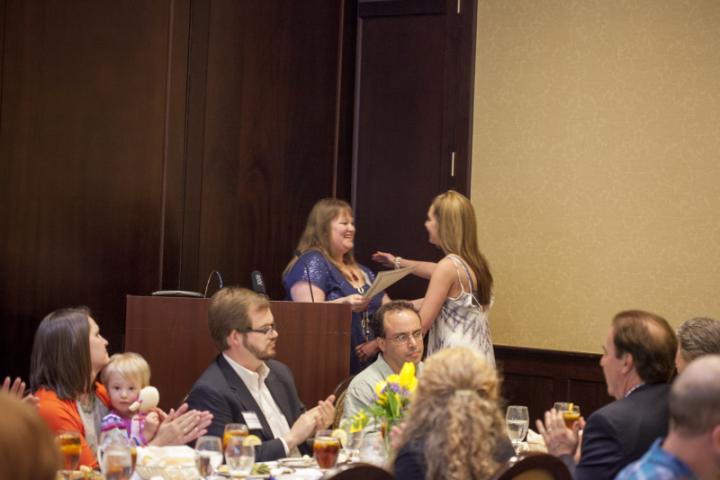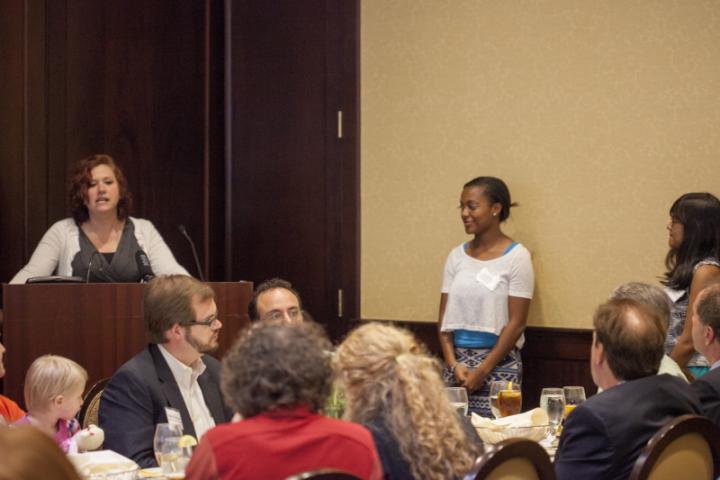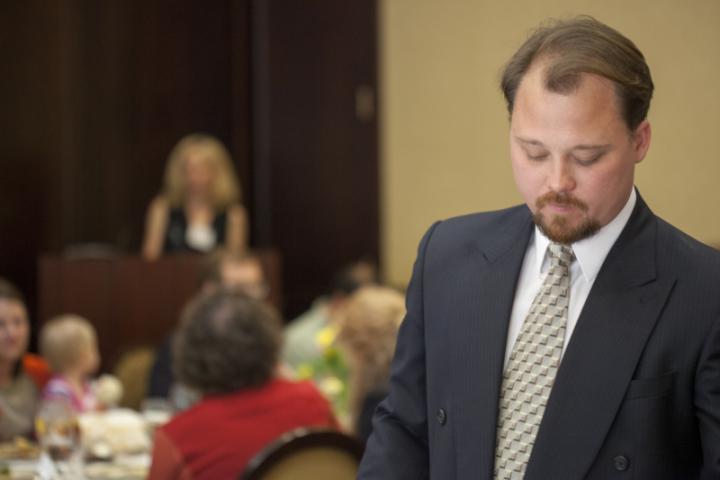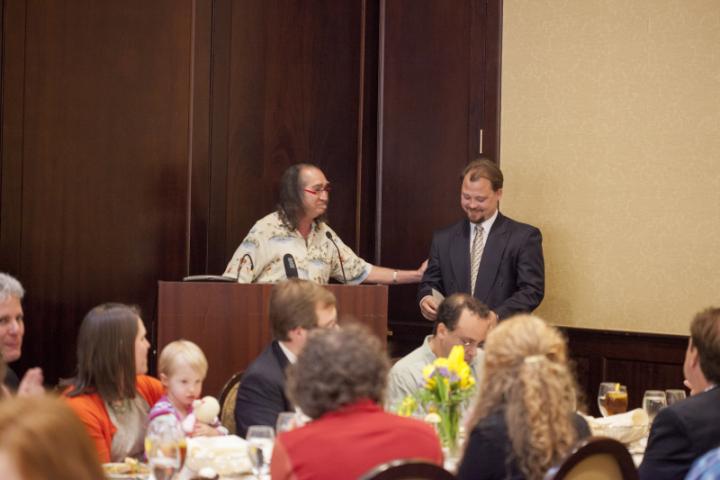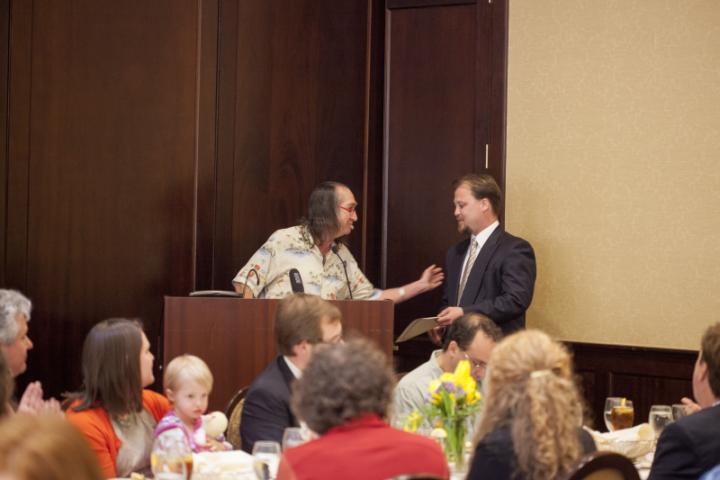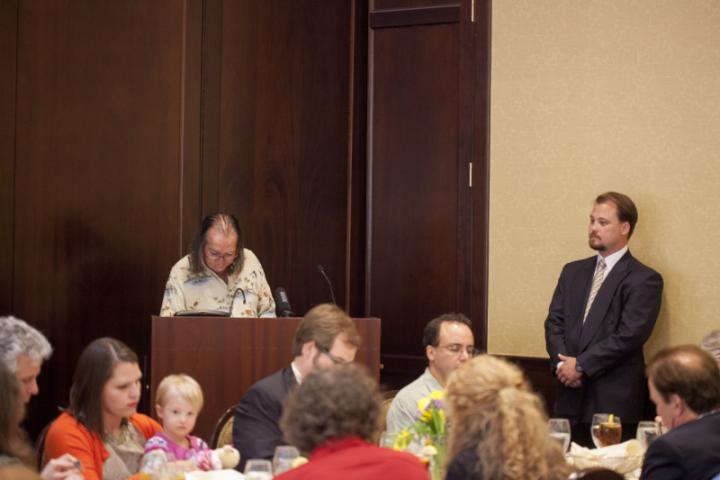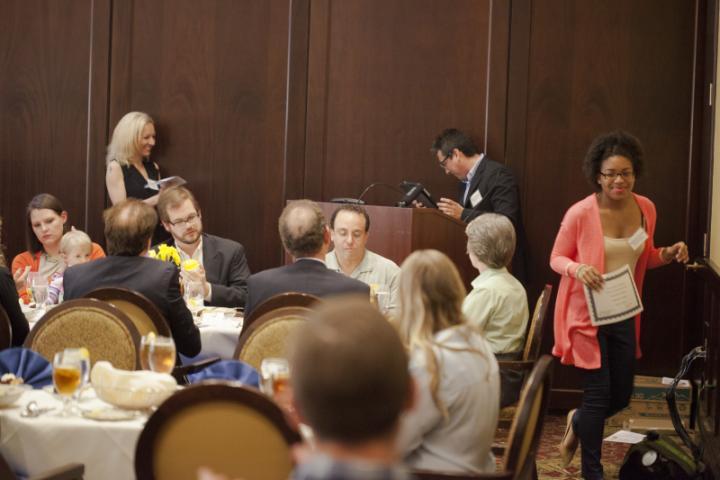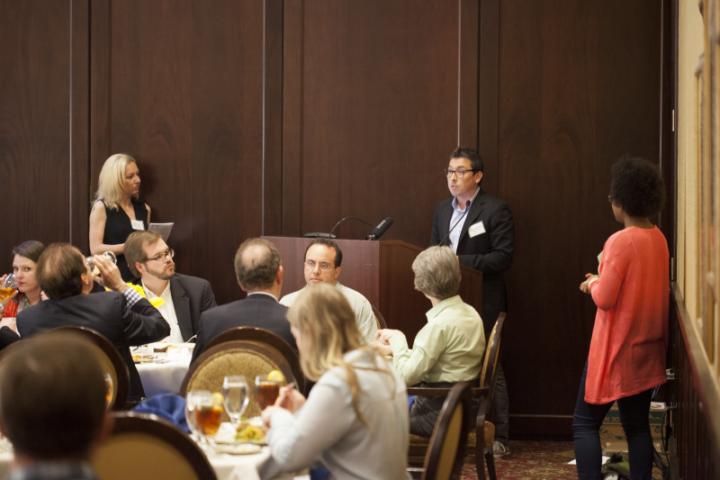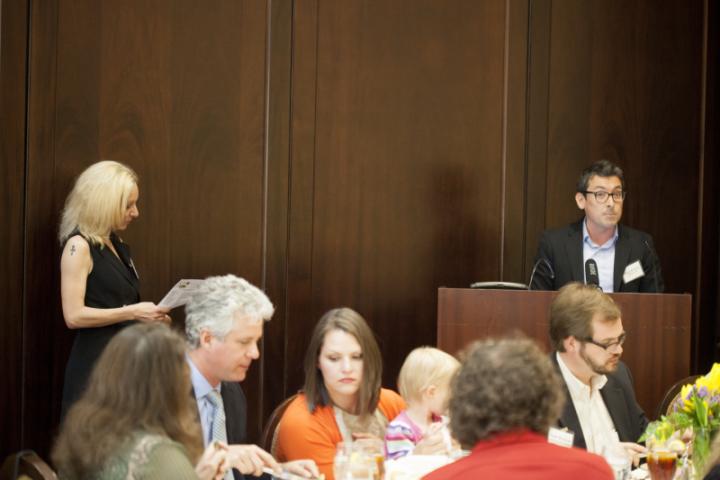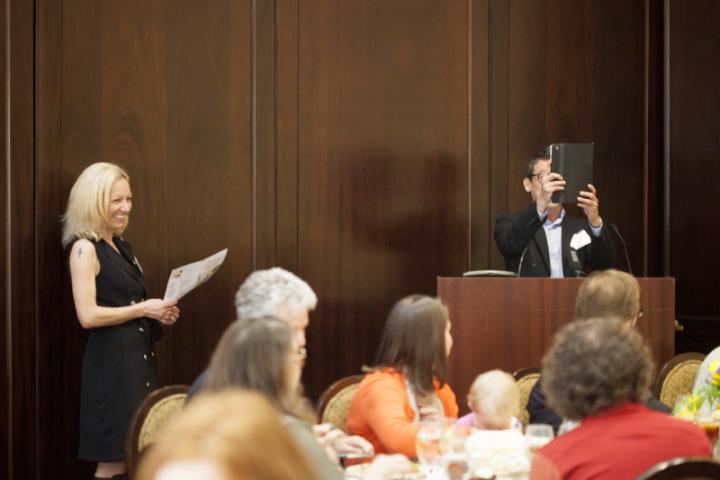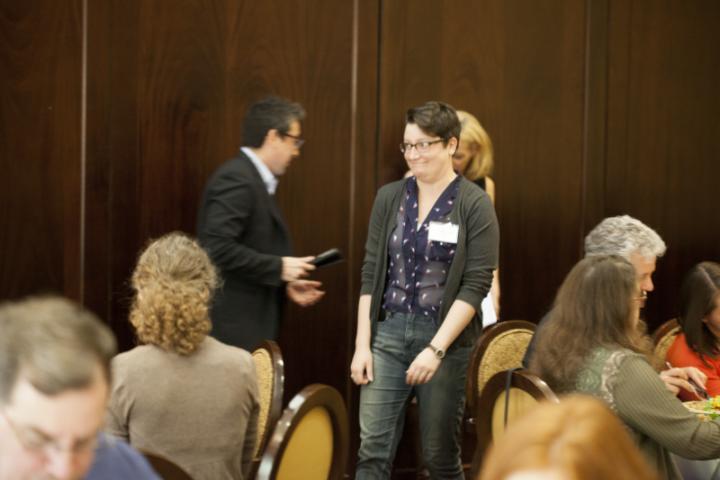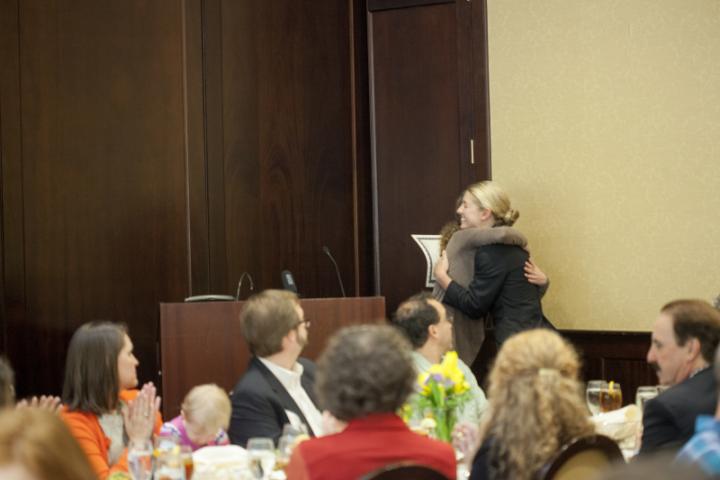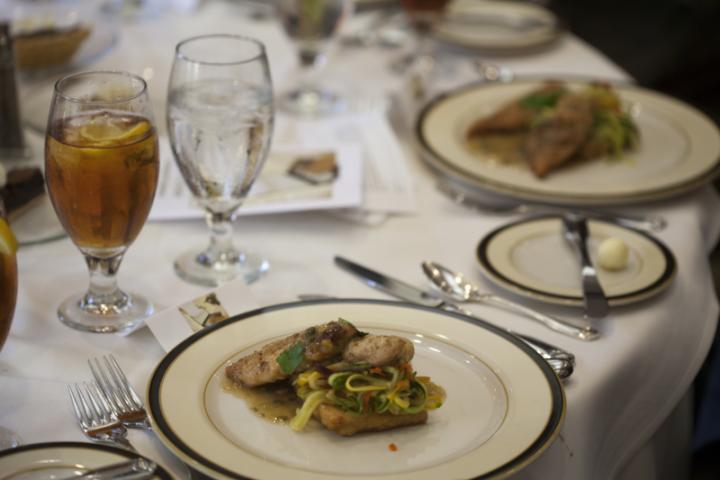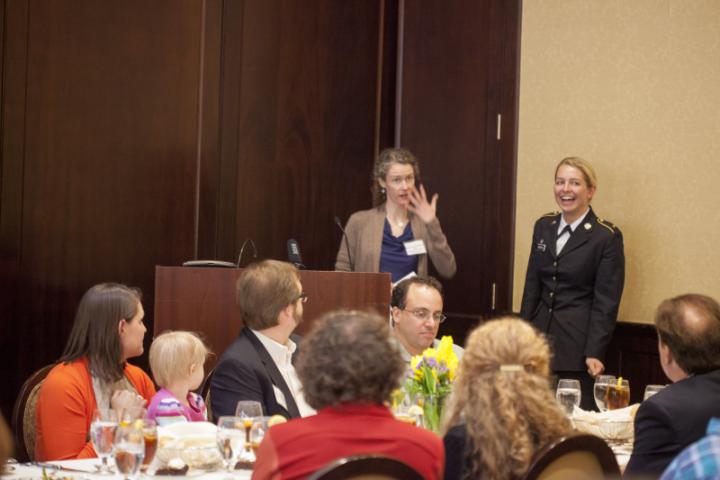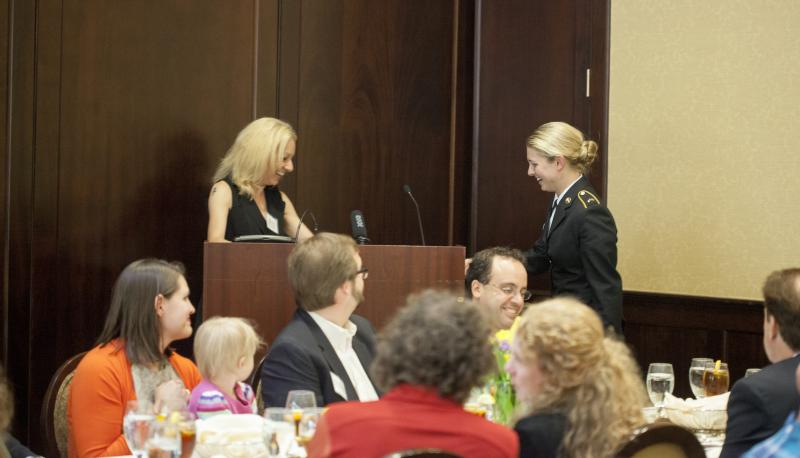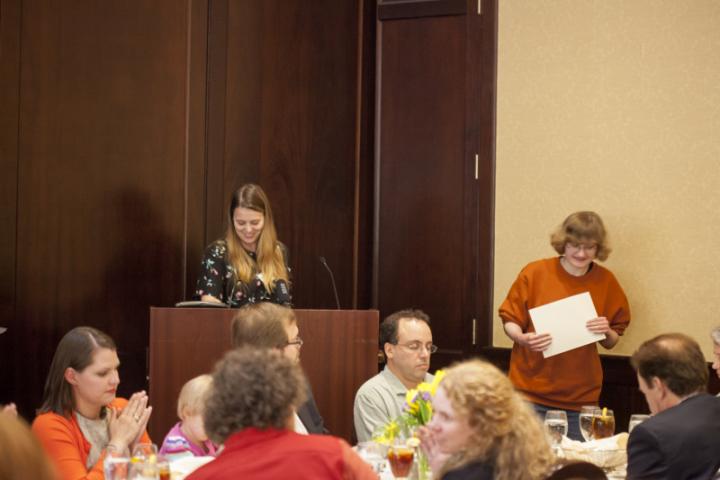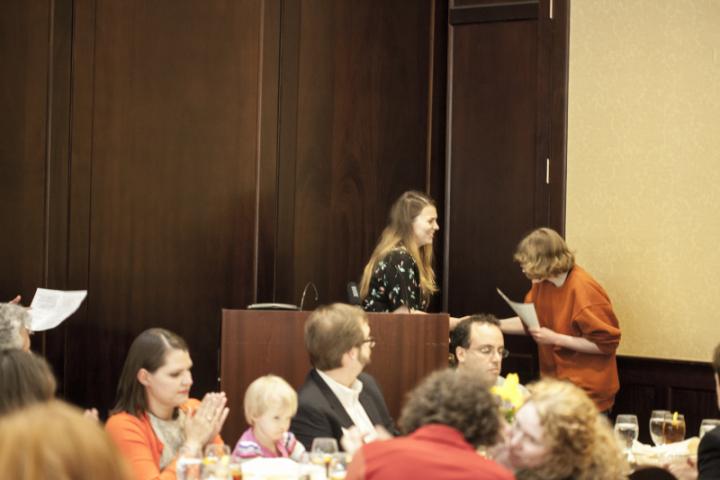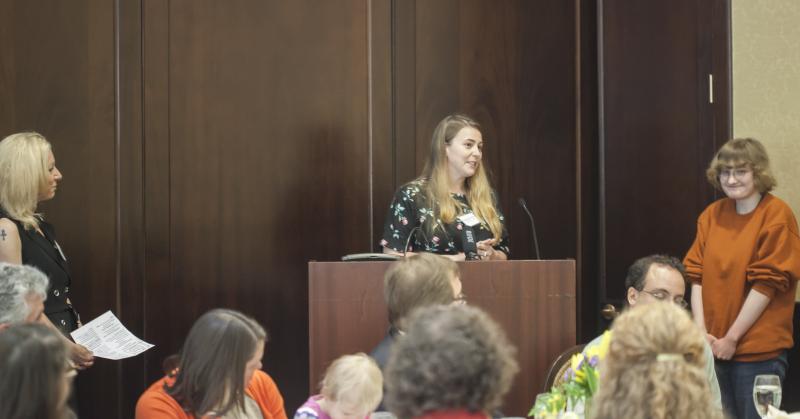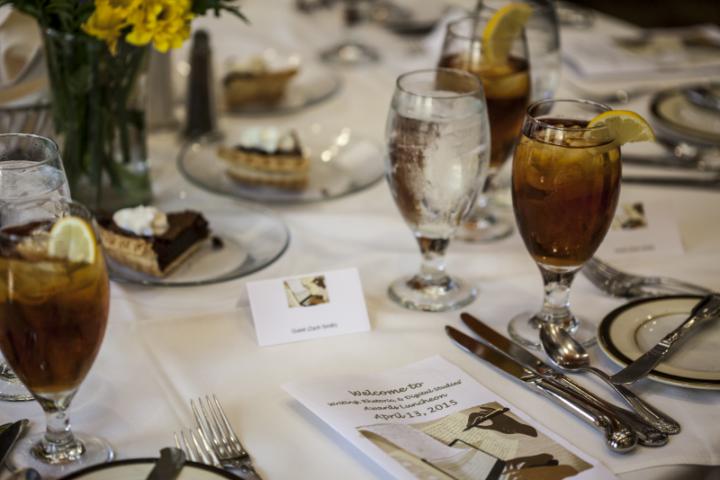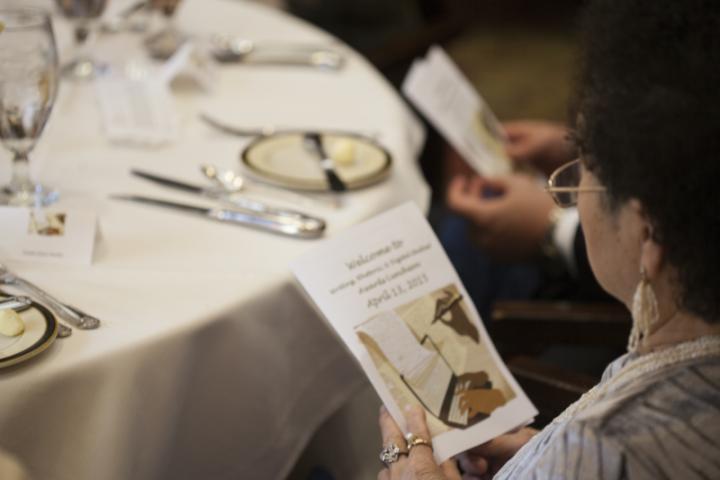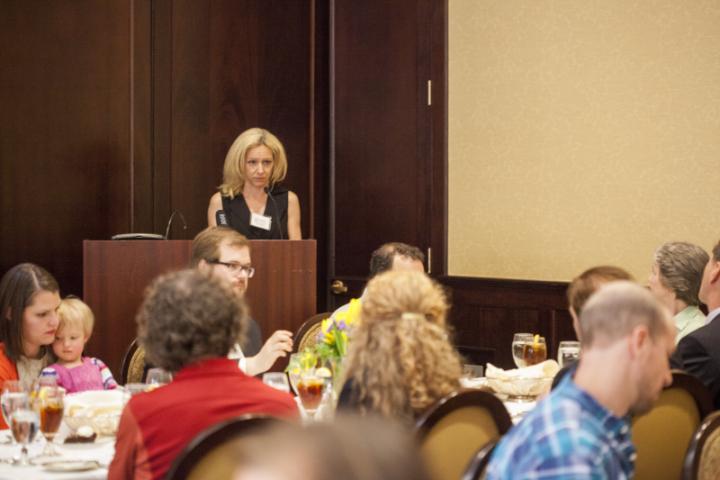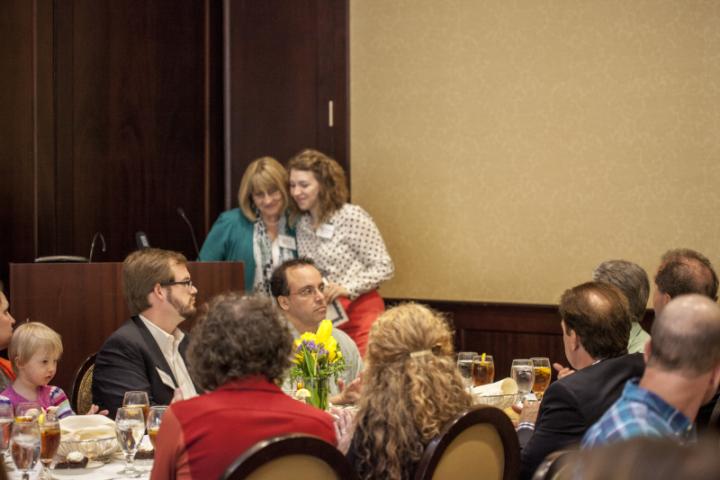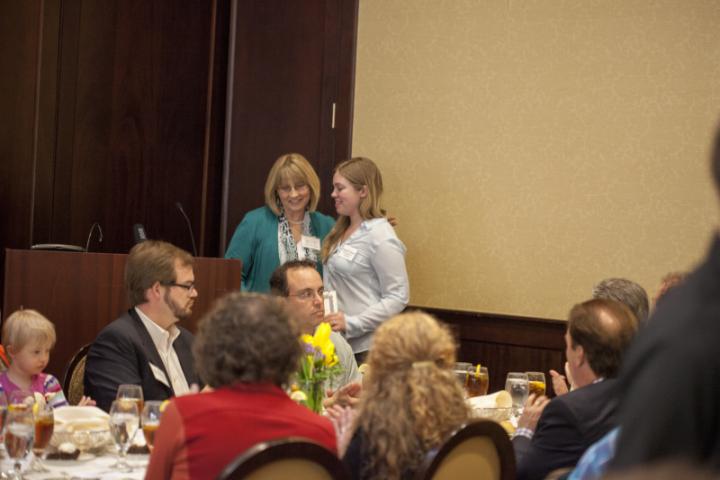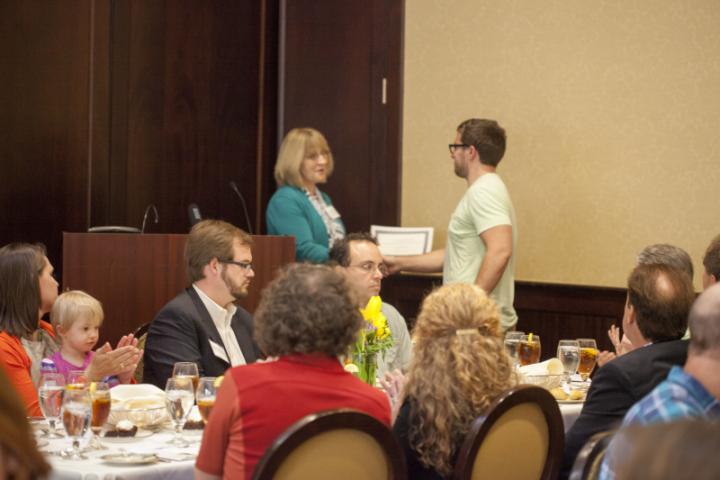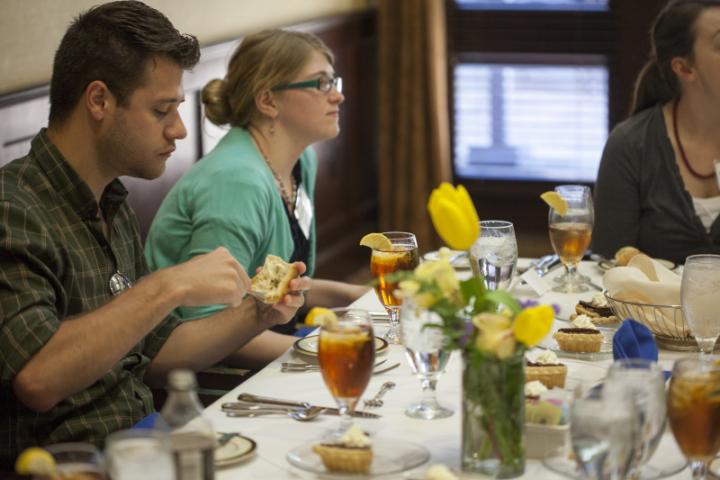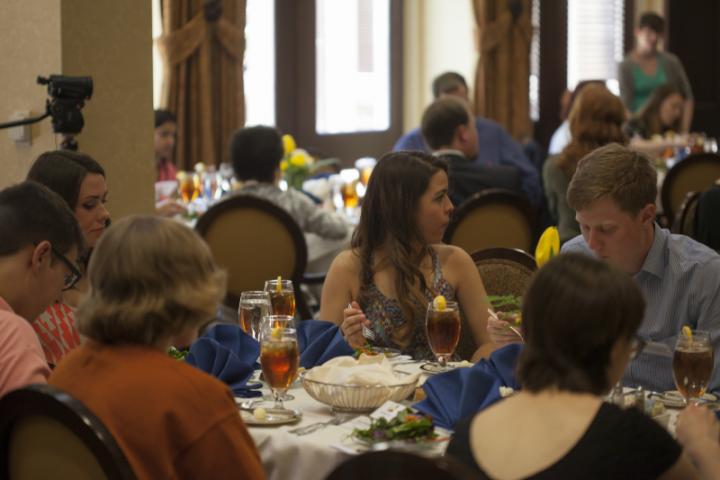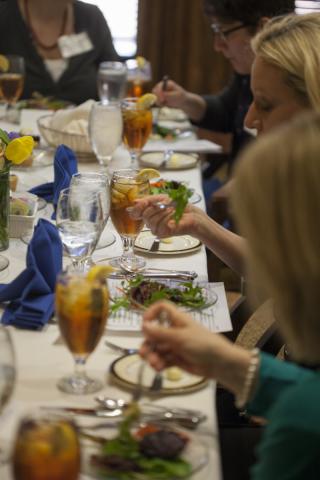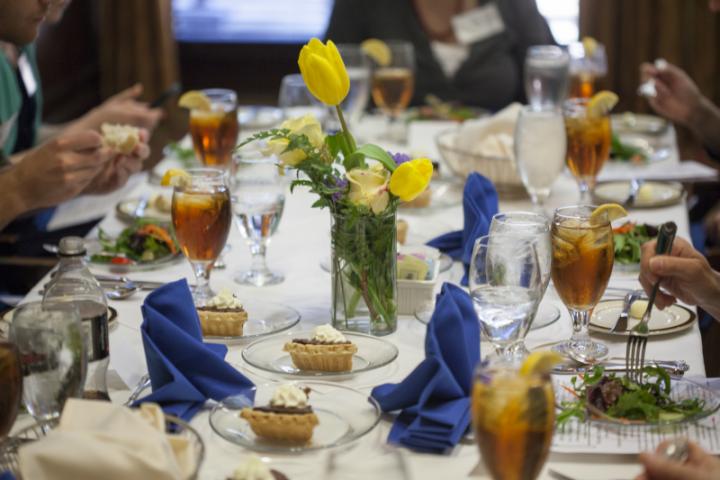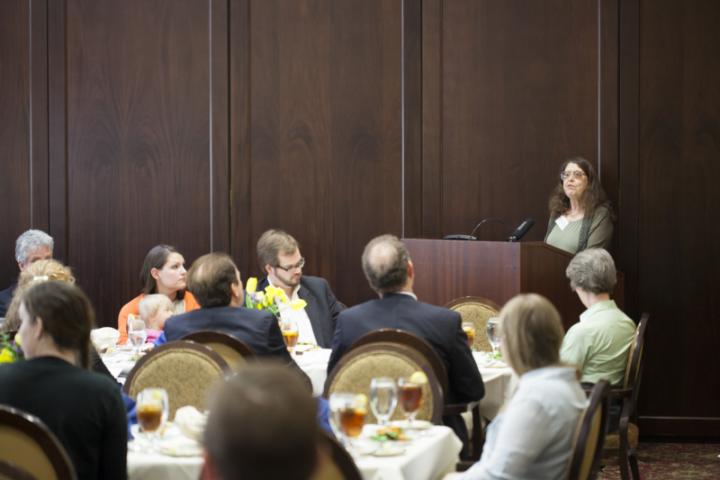 The University of Kentucky College of Arts and Sciences Department of Writing, Rhetoric and Digital Studies presented its Excellence in Writing Awards to UK undergraduates, faculty and community writers. Hosted graciously by the outstanding staff of the Boone Center. Four excellent writers including two UK faculty members were honored for their achievements in the academic year.
Classically, faculties are honored only in their disciplines for achievements and contributions and not for their writing. WRD is proud to step out of that box. Similarly, the college rarely recognizes local writers. The WRD Excellence in Writing Awards were established in 2014 as a way of honoring the writing that happens on campus and in our community. Writing majors learn to create work that has an impact in both professional and community settings. For that reason, we decided to award three categories of writers at the same time: (1) outstanding student writers, (2) faculty writers who have made a real impact in their fields through writing, and (3) writers in the Lexington community who have contributed significantly to public dialogues.
Award Recipients Campus and Community Excellence in Writing Awards
Presented by Jeff Rice:
Tom Eblen, Columnist for Lexington Herald-Leader

Peter Brackney, Author of Lost Lexington

Dr. Shannon Elizabeth Bell, Assistant Professor of Sociology

Dr. Tyron Borders, Foundation for a Healthy Kentucky Endowed Chair in Rural Health Policy and Professor

WRD Outstanding Teaching
Presented by Deborah Kirkman
Outstanding Instructor: Beth Connors Manke

Jean G. Pival Outstanding Writing Teaching Assistant: Allison Palumbo

Kelly Feinberg Memorial Essay Contest
Presented by Deborah Kirkman
First-place: Lizzy Southard for Tell Me If This Makes Sense
Award-Winning Digital Projects
Tied for First-place: Zachary Smith for Genshi Bakudan

Tied for First-Place: Nitalia Harris, Mitchell Jaben, Anjana Mandal, Benjamin Wood for The Administrative Building

Tied for Second-place: Anna Woosley for The Road to Religious Acceptance

Tied for Second-place: Elizabeth Dade, Emily Holland, Nathan Sheehan, John Tompkins, Andrew Wylie for Prison's Purpose

Honorable Mention: Madeline Hill for Feminism at UK

Honorable Mention: Jillian Marks for Music and Anxiety

Honorable Mention: Kendra Sanders for Dr. Paul and the Deeper Meaning in Life
Award-Winning Essays
First-place: Melville Hall for Warring with Evil

Second-place: Natalie Watkins for The Second Coming

Honorable Mention: Megan Marcum for The Forc

Honorable Mention: Connor Robbs for The Fight for $15 Escalate

Honorable Mention: Darianne Young for Unity beyond Colored Lines
Photography by Carlos Gutierrez