By Richard LeComte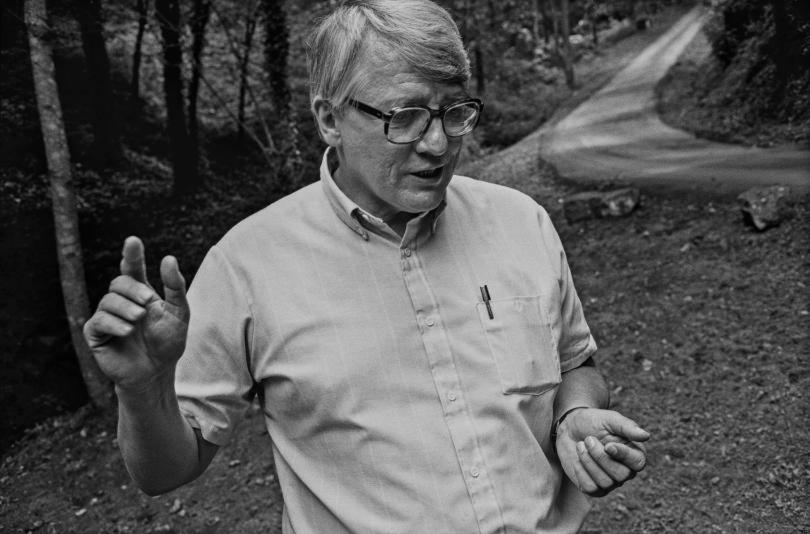 LEXINGTON, Ky. – Gurneyfest, a two-day celebration of Gurney Norman, the acclaimed Appalachian writer and professor emeritus of English at the University of Kentucky, will be Nov. 17 and 18 on the UK campus. 
Events will include a musical performance, a master class, panel discussions and readings of Gurney's work. Events are free, but registration is required; attendees can go to this website to register. 
Among the events are: 
A screening of a new documentary by Sean Anderson at 11:30 a.m. Nov. 17 at the John Jacob Niles Center for American Music, in the Lucille Caudill Little Fine Arts Library.  

A musical performance by. Appalachian cultural worker Jack Wright, produced by the Appalachian Center and Appalachia in the Bluegrass Series, at  noon Nov. 17 at the  John Jacob Niles Center for American Music, in the Lucille Caudill Little Fine Arts Library. 

Screenings of Gurney's KET documentary "Wilderness Road" and the film "Coal Black Voices" from 9 a.m. to 11:15 a.m. in the Harris Ballroom at the Gatton Student Center.  
For a full list of events, go here.  
Norman, who graduated from UK in 1959, is the author of "Divine Right's Trip: A Folk-Tale" (1972); "Kinfolks: The Wilgus Stories" (1977); "One From Crazy Quilt: A Novel in Progress" (1990); "Ancient Creek: A Folktale (2012)"; and "Allegiance" (2019). He served as Kentucky Poet Laureate in 2009-10 and has been inducted into the Kentucky Writers Hall of Fame (2019) and the University of Kentucky College of Arts and Sciences Hall of Fame (2021). He has taught creative writing at UK for more than 42 years.  
The UK College of Arts and Sciences' Department of English is sponsoring the event along with the College's Office of Inclusive Excellence, African American and Africana Studies, Appalachian Center & Appalachian Studies Program, The Commonwealth Institute for Black Studies, The Gaines Center for the Humanities, the Department of History, The Kentucky Humanities Council, Department of Linguistics, the Department of Modern & Classical Languages, Literatures & Cultures, The Nunn Center and UK Libraries, Department of Sociology, and Department of Writing, Rhetoric and Digital Studies.