Location:
Whitehall Classroom Building, Room 110
Speaker(s) / Presenter(s):
Dr. Bill Turner
The UK Appalachian Center is happy to welcome Dr.Bill Turner for an Appalachian Forum as part of our speaker series on Civil Rights, Labor and Environmental Social Movements in Appalachia.  Dr. Turner's talk is entitled: Been to the Mountain: Origins of the Civil Rights Movement and will be held in the Whitehall Classroom Building, Room 110 from 4:30 p.m. to 5:45 p.m. on Friday, April 24, 2015.  This is a free event, and all are welcome to meet with our guest from 6 p.m. to 7 p.m. at the UK Appalachian Center after the talk.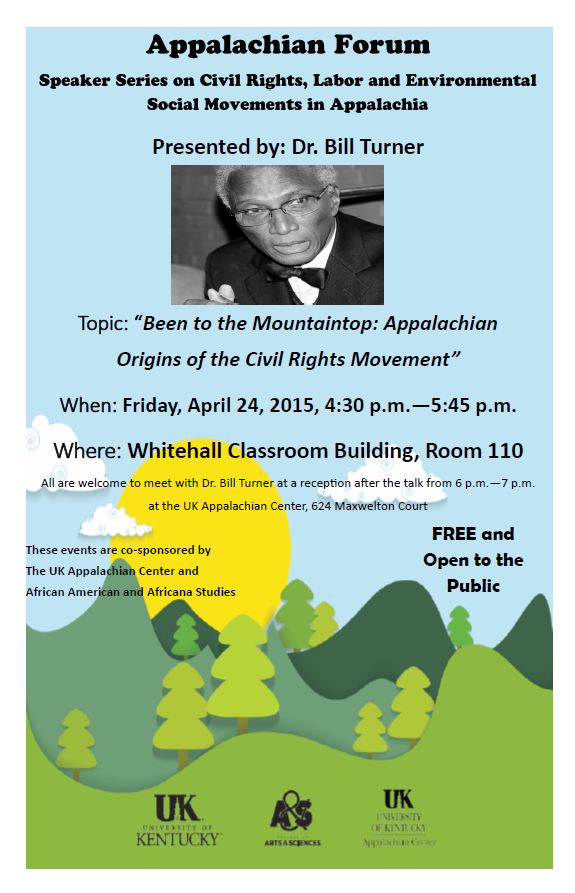 Type of Event (for grouping events):