By Julie Wrinn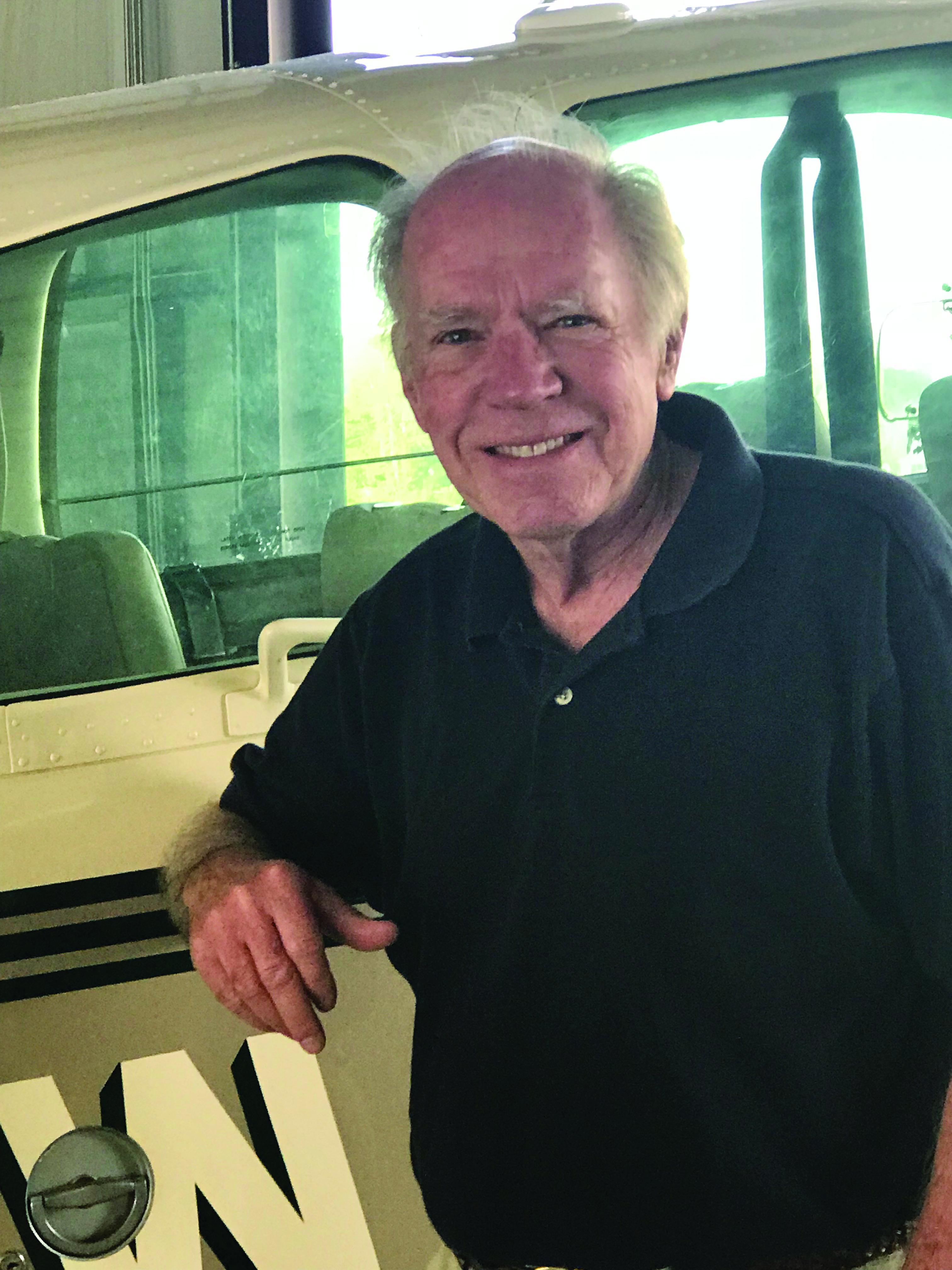 Robert Stokes (Physics BS '64) came of age in the 1960s as part of a generation of American astrophysicists who were energized by the Soviet launch of the Sputnik satellite. He grew up in Ravenna, Kentucky, a tiny city in Estill County built up by the Louisville and Nashville Railroad in 1915.  
His father, a dispatcher for the railroad, passed away when Stokes was 16. Although his parents did not have much formal education, they had always hoped he would be able to go to college, and thanks to his mother's dedication and a lot of help and encouragement from the close-knit community, Stokes managed to stay on track for college. 
"I had a lot of people who really cared about me," Stokes said. "I had 'extra' parents, scoutmasters, and teachers who had an enormously positive impact on my life. During my junior and senior years in high school, I used to get up very early in the morning to watch Continental Classroom presentations about chemistry and physics on TV. My chemistry teacher often asked to go through what I had learned earlier that day for my class at school—a terrific reinforcement opportunity."
Thanks to scholarships, Stokes enrolled at the University of Kentucky in the fall of 1960. He was fortunate to be part of the first Honors Program group at the school. This group of 30 students participated in a colloquium that exposed them to a wide range of liberal arts subjects. Readings included Plato's "Timaeus," C. P. Snow's "Two Cultures" and "The Copernican Revolution." Stokes said the program broadened his outlook and connected him with lifelong friends who shared an interest in academic excellence.
With interests in math, physics and chemistry, Stokes originally leaned toward an engineering major, but when confronted with the upfront costs of drafting equipment and other supplies, he decided on physics as a major. During his professional career he managed large engineering organizations and was presented with an "Honorary Engineer" plaque from coworkers.
"One of the wonderful side benefits of the Honors Program resulted from Director Steve Diachun's frequent dinner parties at this home, where I was introduced to Professor Wendell DeMarcus of the Physics Department," he said. "This initiated a long and fruitful personal and professional relationship that was very important to my physics career development and success in applying to graduate school."
Other significant mentors to Stokes during his time at UK were Fletcher Gabbard, Wasley Krogdahl, math professor Vincent Cowling and Wimberly Royster. Another important undergraduate mentor was Arnold Blackburn, an organ professor in the UK School of Music. 
"I played piano and took organ lessons," Stokes said. "I eagerly anticipated my weekly practice sessions on the beautiful Holtkamp organ in Memorial Hall.
"At the end of my junior year at UK, I was selected to be part of one of the first Goddard Institute summer study courses in space science at Columbia University, organized by Robert Jastrow," he said. "After an intense summer of focusing on planetary astrophysics, our group was treated to a memorable tour of several U.S. space science facilities, traveling aboard a chartered DC-6 aircraft. The tour included visits to the NSF astronomical observatory at Kitt Peak, Arizona; the Marshall Space Flight Center at Huntsville, Alabama (the tour conducted by none other than Werner Von Braun); the NASA launch facility at Cape Canaveral, Florida; and NASA headquarters at Washington, D.C. As a result, my interest in space science was greatly intensified, and when presented with the opportunity to attend graduate school at Princeton, a focus on space science was a foregone conclusion." 
At Princeton, Stokes quickly joined the graduate student cadre led by Professors Robert Dicke and John Wheeler and their junior colleagues Peter Roll, Jim Peebles, Dave Wilkinson, Mark Goldenberg, Kip Thorne and Bruce Partridge. Both Kip Thorne and Jim Peebles have recently been recipients of the Nobel Prize for their work associated with this group.
"My Ph.D. research was part of an early attempt to confirm the theoretical prediction of observable microwave radiation originating from the Big Bang that marked the beginning of the universe."
"Much of the theoretical work was done by Dicke and Peebles, but there was a need to confirm the detailed spectral characteristics of the cosmic microwave background radiation to discriminate from the competing prediction of a steady state universe model," Stokes said. "Part of my work entailed the construction of a microwave radiometer and making observations at high altitude."  
The second observational experiment was conducted at an altitude of 11,300 feet in the Colorado Rockies, as shown in the photograph on page 6.
"My subsequent career choices have taken me away from space science to energy technology associated with nuclear and renewable energy and to coal and natural gas conversion technologies. My most recent work involved development of ceramic fuel cell technology ideally suited for creating clean electrical energy from natural gas," he said.
Stokes retired in 2013 and lives with his family in Golden, Colorado. He stays engaged with the UK Department of Physics and the College of Arts & Sciences and attended the College's 20th anniversary Hall of Fame festivities in October 2019.   
"I was so fortunate to have support from my community as a teenager and the wonderful mentors and opportunities at the University of Kentucky that opened up the world of scientific research and development for me," he said. "I feel very grateful to UK."&