At the Forefront of International Banking
By Julie Wrinn
AS A SENIOR MANAGER IN FINANCIAL RISK MANAGEMENT for the global management and investment consulting firm Accenture, Blair West (B.A. 2007) of Midway, Ky., has traveled a long way in a short period of time. She arrived at the University of Kentucky in 2004 with no Advanced Placement credits and graduated three and a half years later, obtained her M.B.A. in London, and now works in New York City.
West credits her mother with advising her to enroll in 18 hours nearly every semester at UK. "Taking 18 hours was not too cumbersome," she said. "I could still have a life. I did get a lot of parking tickets though." She even made time to take one purely fun class each year, including scuba diving, racquetball, and ice skating.
During her freshman year, West took German 101 and 102 and through those courses learned about the summer Education Abroad program o ered partly through KIIS (Kentucky Institute of International Study). West had never visited Germany before but liked the idea of satisfying the German 201 and 202 requirements in one summer adventure.
"So I took the leap," she remembers. "It was a very cool program, with about 12 of us who stayed with German families in Munich. I got so lucky with my guest family. I lived with a family of four, and the mother was actually Hungarian and a concert pianist, one of those wunderkinds who had been performing since she was four years old."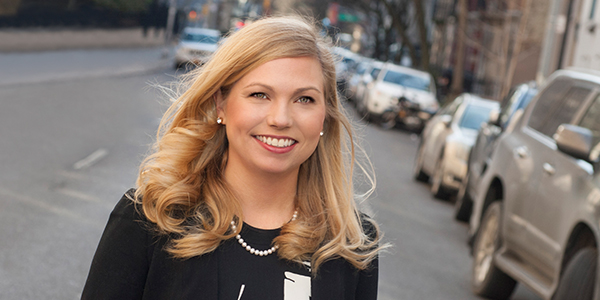 After that first summer abroad, West began taking economics courses at UK and became interested in international banking. She learned about a prestigious interdisciplinary program at UK, Foreign Language and International Economics (FLIE), with seven possible language tracks in Arabic, Chinese, French, German, Japanese, Russian, and Spanish. West chose FLIE-German, and it was the ideal preparation for her first banking job at Deutsche Bank in London, on the Pan European Equities Sales Desk. West found that most Germans were comfortable speaking English in professional settings, but she still benefitted from her language background.
"I was able to have casual conversations with people in German. It was nice to be able to do that and really helped me get to know people better," she said.
Some of West's favorite courses in the FLIE-German major were in statistics, and also Developmental Economics, a 600-level graduate course with Professor Bob Gillette. "Professor Gillette changed my whole perspective on everything," explained West. "He had a huge impact, even today, because he introduced me to microfinance, which has been a passion of mine since taking his class. It's the reason why I'm in banking today and the reason why I have a nonprofit." Traditional microfinance provides low-interest loans to small businesses in the developing world.
In 2015, West launched a nonprofit organization called Ankaa Investors, Inc., whose mission is to provide interest-free small loans to small business owners in the developing world. For her dissertation in the M.B.A. program at St. Mary's University in London, West examined the causes and effects of the Andhra Pradesh, India, microfinance crisis, concluding that there were significant flaws in traditional microfinance practices. In 2014, West and business school classmate Jessica George traveled to Morocco to attend a microfinance conference and present their ideas. Inspired by that experience, West and George decided to co-found Ankaa Investors, Inc.
In her current position at Accenture, West's focus is in regulatory and reputational risk for traditional large financial institutions, but she doesn't anticipate spending her entire career in that realm.
"Eventually I'd like to get into the FinTech business, the newer alternative to traditional banking," she said. Apple Pay, Google Wallet, and PayPal are examples of companies using new technology to change the banking industry. "The generation coming up now will definitely know and be comfortable with using those sorts of platforms for banking," predicts West.
Wherever the banking industry is headed, it seems safe to assume that Blair West will be one of the first to arrive.