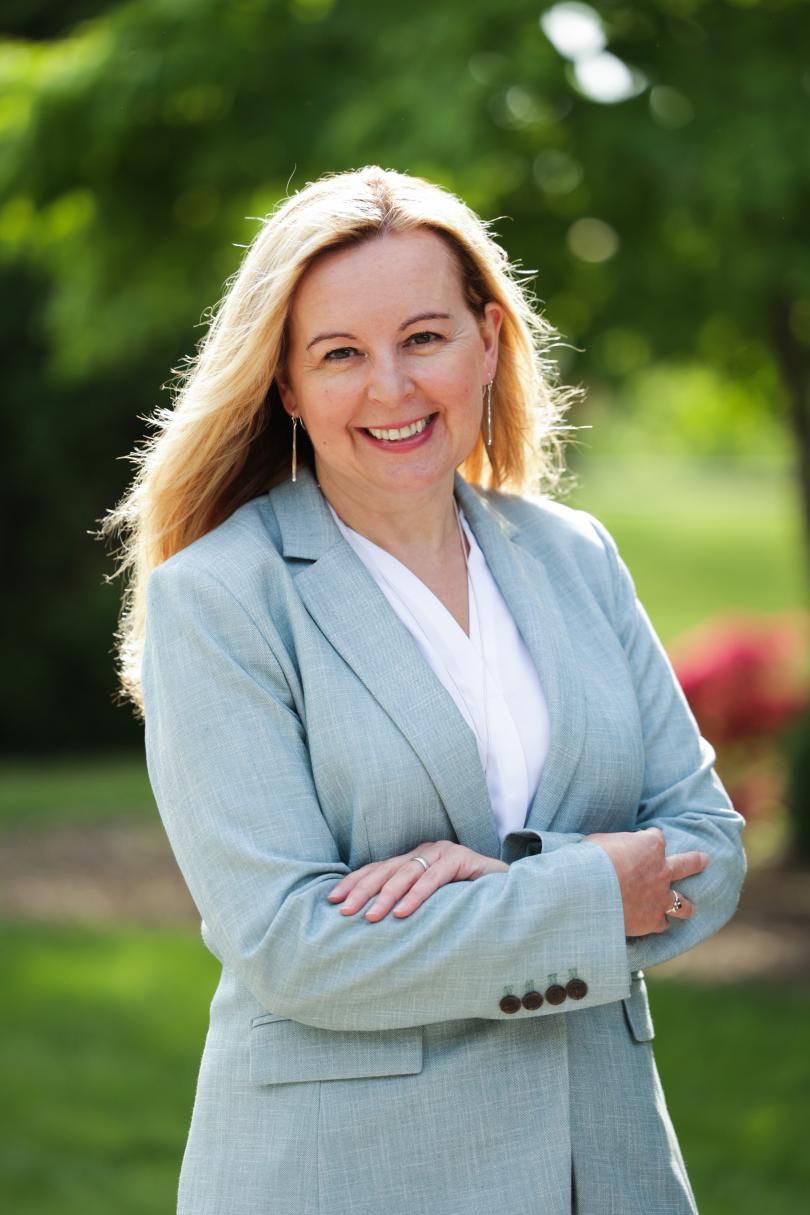 LEXINGTON, Ky. (Nov. 8, 2022) — From being in the classroom to leading the classroom — first-generation students and graduates are an integral part of the University of Kentucky.
In fact, nearly one in four incoming freshmen and one in three transfer students at UK are first-gen.
Each year, Nov. 8 is dedicated to recognizing and celebrating those who represent the first generation in their family to attend college.
There are many unique challenges first-gen students encounter when pursuing higher education — from academic and financial concerns to psychological and social obstacles.
But these students also have many strengths, which we see on our campus every day. They are resourceful — tackling setbacks with an unmatched level of grace and grit.
With many first-gen college graduates at the helm, UK understands the value these students bring today and their great promise for tomorrow.
"Unlike so many, I had an opportunity to go to college. I wanted a career that helped contribute to my community and college gave me the opportunity to have greater impact. That journey led me to where I am today, and I am grateful for the people who have supported me, the lessons they have taught me and the experiences I have gained along the way," UK Provost Robert S. DiPaola said. "Every time someone becomes the first in their family to earn a college degree, all of us — those who are first-generation students ourselves and everyone else — accomplish something remarkable. We know that a UK degree changes lives, families and communities — for generations to come."
When they crossed the Commencement stage, the administrators, deans and faculty members quoted below joined the ranks of first-gen college students who dared to learn more and be more for themselves, their families and their communities.
Today, they are reflecting on their journeys — their fears and their aspirations as the first members of their family to earn a college degree. They are also sharing advice for those who are walking the same path they once walked.
What does being a first-gen student mean to you?
"Being a first-generation student is transforming. First-generation students chart pathways for themselves — as well as future generations. As a first-generation high school and college graduate, I was able to explore avenues and seek opportunities that positively impacted my career, life and family." — Dean Ana Franco-Watkins, College of Arts and Sciences
"First-gens know what it means to struggle, but we also know how to overcome. When things go wrong, first-gens can accept it. We don't get upset, because we will figure out a path forward." — Amanda Ellis, College of Public Health
"As a grandchild of immigrants, I know the sacrifices they made to give their children a better life. My parents' hard work to send me and my brother to college was a continuation of that promise. My love of engineering, research and education comes from them, and my desire to teach the new generations is my way of honoring what they were able to give to me."— Tom Dziubla, College of Engineering
"I'm extremely honored and proud to have broken through barriers." — Dean Janie Heath, College of Nursing
"My parents were determined that my brother and I graduate from college, because they knew a degree would open the door to unlimited opportunities — they were right. Today, I carry the same message to my children and to the students I work with. Earning a college degree is hard work, but the payoff is well worth it." — Carmen Agouridis, College of Agriculture, Food and Environment
"I come from a working-class family, in which my father didn't graduate high school. However, he earned his GED in his 50s. Having the ability to access college meant I had opportunities my family members were never afforded. Being a first-gen graduate comes with a sense of accomplishment and pride. I'm honoring my family by pursuing my dreams." — Amanda Dishon Brown, College of Social Work
"Like many first-gen students, I also came from a low-income family, which added to these challenges. I felt very Taylor Swift: 'You're on your own, kid.' During college, being first-gen felt confusing to me. Now, as a faculty member, I proudly share my first-gen status with my own graduate students — many of whom are first-gen students as well — so they can see themselves in our program." — Kayla Johnson, College of Education
"It is a seismic change in the trajectory of a family tree. It is a point of pride and a pivot point for any immigrant to see their child/children graduate from college and walk into a better life then they had or have." — Frank Romanelli, College of Pharmacy
****
What advice would you give to current first-gen students?
"You are not an imposter. You can do it. It just takes work." — Tom Dziubla, College of Engineering
"Explore and try new things even if you are uncertain. It's fine to stumble as one learns great lessons. Take the time to reflect and adapt to bumps in your path and continue to find new opportunities." — Dean Ana Franco-Watkins, College of Arts and Sciences
"Advocate for yourself, and recognize that you don't know what you don't know. I learned to be proactive and persistent in asking for help. Asking open-ended questions, such as 'what questions should I have asked but didn't?' often provides a wealth of useful information." — Carmen Agouridis, College of Agriculture, Food and Environment
"The academic and professional world is so different than what many of us grew up experiencing. My advice to first-generation students is to find mentors and be vocal about getting guidance in managing your time and learn how to plan and execute your work." —Jerod Stapleton, College of Public Health
"Being first-gen is a superpower. It's hard work, no doubt. We face battles that others don't face, but we also have abilities that others don't face, too." — Kayla Johnson, College of Education
"Never give up — stay focused. Follow your passion and learn from your failures — as it helps to live a more productive and meaningful life. It's all good when you do good." — Dean Janie Heath, College of Nursing
"You are on a unique path. Understanding the struggles of the people who have gone before you (including your parents and relatives) gives you distinct perspective — a sense of urgency and a stronger work ethic. As a first-gen student, the value of education is in your DNA already." — Frank Romanelli, College of Pharmacy
"Utilize the resources on campus! The people associated with the resources on campus are here to help students, please give them the opportunity to support you." — Johanna Hoch, College of Health Sciences
"We are invested in your journey and look forward to seeing your success along the way — you belong here!" — Amanda Dishon Brown, College of Social Work
****
First-Generation Student Services
Housed in the Office for Student Success, First-Generation Student Services supports first-gen students from recruitment to graduation through resources, best practices, research-based programs and campuswide advocacy.
You can learn more about the resources and services available to you, here.
Faculty, staff and students are encouraged to follow the weeklong celebration on social media by using the hashtags #WildcatsFirst #FirstGenForward #FirstGenDay.
At the University of Kentucky, students are at the center of all that we do. From the moment you become a Wildcat through graduation and beyond, the Office for Student Success is committed to supporting you. Comprised of five areas and 25 units, together, they have one vision — to help students live a life of meaning. Student Success works through an equitable, holistic and inclusive lens to design and deliver unparalleled services and support a diverse community of learners in achieving their wildest ambitions. In the Office for Student Success this is what we do — this is who we are. You can explore resources available to you here. If you have additional questions, you can reach a Student Success team member by calling the helpline 859-218-YouK (9685).