The Internal Order Ledger will breakdown accounts with allocations which we track with a Statistical Internal Order (SIO) number and Funds Reservation (FR) numbers. This report does not contain every account within your department, just the accounts with allocations which are designated by the department. This report will be updated monthly.
Steps:
Log in to Share Point portal (College of Arts and Sciences website under Resources)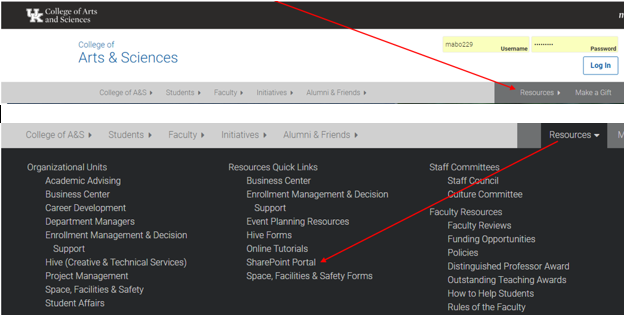 Open the Chair Reports folder located in your department's main folder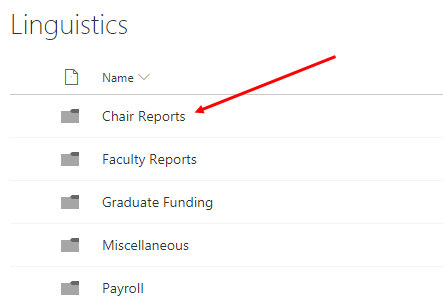 Open the Internal Order Ledger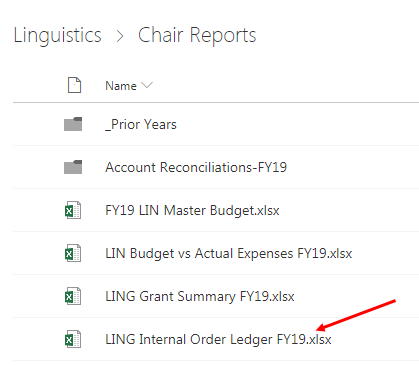 The first four columns on this report will give you basic information about that allocation (order group, order number (SIO), FR Number (encumbrance number), and description of what the allocation is. The order number is used in addition to the account number to track expenses for a particular allocation as a tracking mechanism. The FR number is used to encumber the entire allocation amount at the beginning of the fiscal year which is then liquidated as actual expenses post.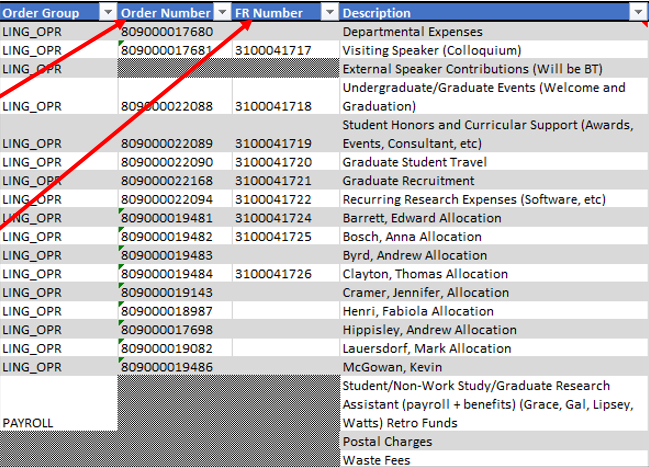 The last six columns of the ledger will show numerical quantities for the allocation.