Prepare your Mac Outlook for UK Mail Migration
This tutorial will show you how to check if your Outlook for Mac is correctly configured to work with Office 365 email. These steps will work before or after the UK mail migration.
Steps:
1.
Open Outlook and in the menu bar, go to Tools and then Accounts.

2.
Check the format of your username. If it is of the form ad\linkblue, edit it to be
linkblue@uky.edu
There is no place to save these changes; just hit the red button to close the window once you have finished editing.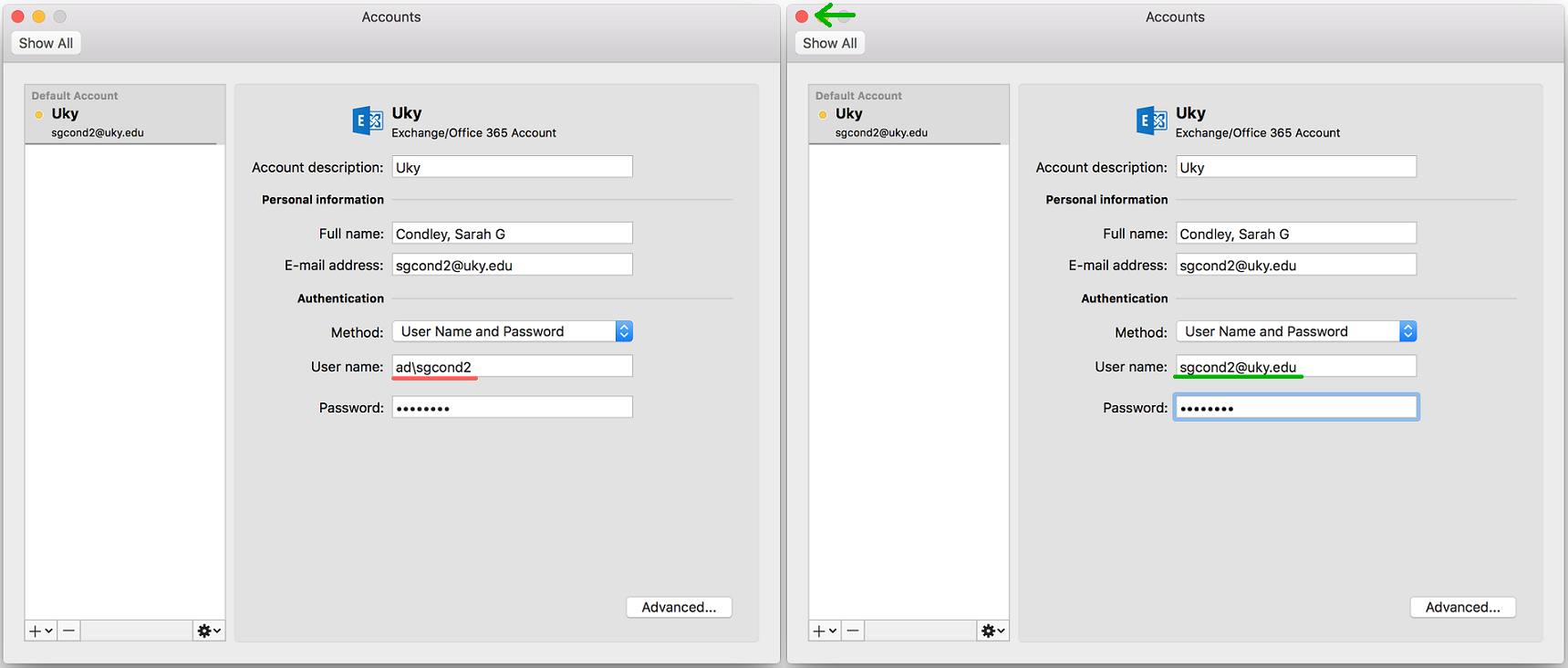 3.
Quit and relaunch Outlook to ensure that your new settings are being used.
If you don't have your password saved, you will get a regular password prompt. On first launch you may see additional messages about autodiscover settings. Check the box to always use your response and click Allow.