Post a job or internship
To view the job listings for your department or program, go to yourdomain.as.uky.edu/jobs-internships. 
For example: history.as.uky.edu/jobs-internships or chem.as.uky.edu/jobs-internships or bio.as.uky.edu. This will pull all jobs that are published to your domain and are within the "Ad run time" dates.
If you would like your listings to be embedded within a page on your website, please submit a help request at support.as.uky.edu.
Steps:
1.
Sign in and click on [ Add content ]

2.
Scroll down and select "Job/Internship"

Students do not see the "Ad run time". This is only used for setting the duration of time that the ad will be visible.
The job listings will show the "Title", "Job type", and "Job description". If a student clicks on a posting, they will see the rest of the details. For a cleaner job posting, please fill out a summary, otherwise the first 1000 characters of the "Job description" will show on the list view.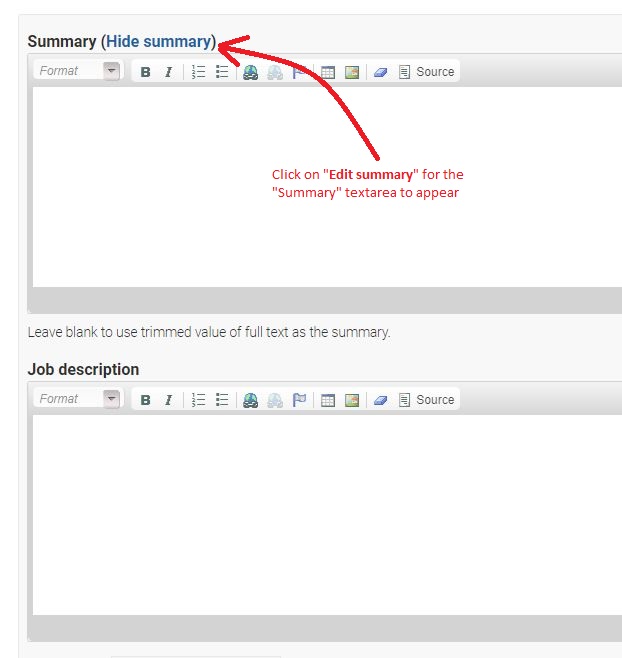 4.
Select where you would like to publish this posting
Please do not publish to other departments and programs without notifying them first.
By default, your posting will be published to these websites: 1) your current department/program, 2) the College of A&S ,3) A&S Students, and 4) Learning Amplified: Leading Through the Liberal Arts.