PDF printing from Adobe Acrobat (Mac)
Intended audience:
All users
Authenticated users (logged in)
Adobe Acrobat Professional and Reader have their own built-in printing protocols that bypass the Mac system settings. This creates a problem with Ricoh copiers that require a code to print--the built-in Adobe protocols bypass the Mac system settings, and the user code is not passed to the printer. This is why your access is restricted when printing pdfs, but your Word files print just fine.
This is how to print from Adobe Acrobat to a Ricoh copier. You will need to follow these steps each time you print a pdf.
Steps:
1.
Click File -> Print to print your PDF.
2.
In the Adobe print dialog box, check that the correct printer is selected at the top, and then click on Printer...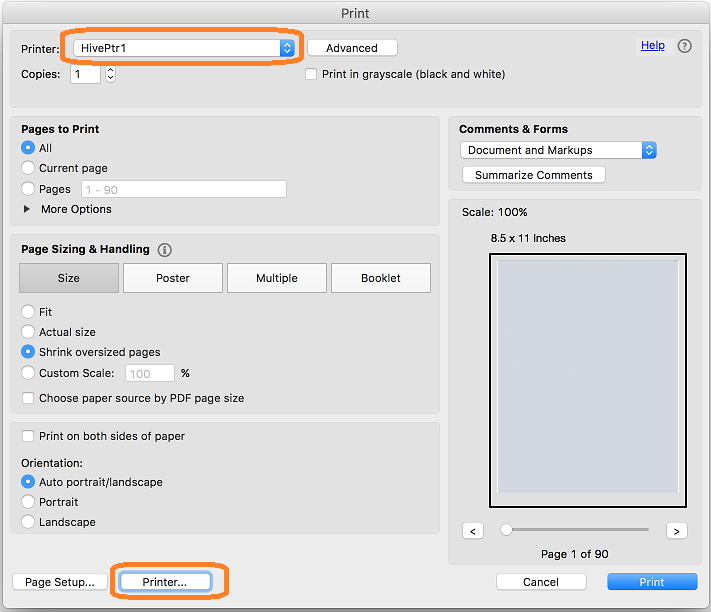 3.
Click the checkbox to not show the warning again and hit yes to continue.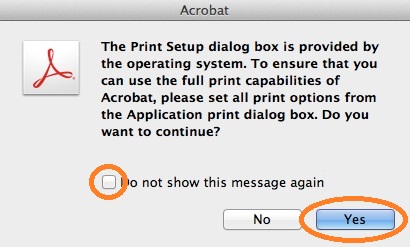 4.
Make sure the preset that is selected is the one that includes your user code, then hit print.