How to Link to Other Course Content
One way to improve your Bb course shell is to offer a syllabus or assignment list with links that take the student directly to the assignment, so that they do not have to always try to navigate their way through menu items, folder, subfolders, etc.
A link is a shortcut to an area, a tool, or an item. Add a Link to a content area to provide quick access points to relevant materials and tools.
There are two main ways for creating a course link. We will be covering both in this tutorial.
Steps:
For the first method, simply click the plus sign in the upper left-hand corner of the blackboard tool bar. From there click Course Link.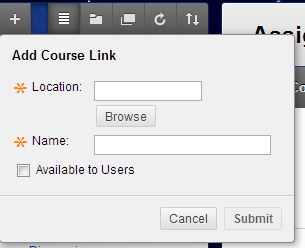 Now click Browse and find the item you would like to link to. If you want your students to have access to it, be sure to click "Available to Users." Then click Submit.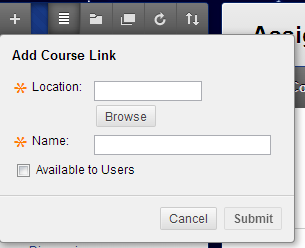 Now your new course link will appear at the bottom of the task bar. You can move it anywhere on the task bar.

Enter the content area where you want the link to appear. For example, click on Course Content. Then select Build Content from the tool bar. Select Course Link.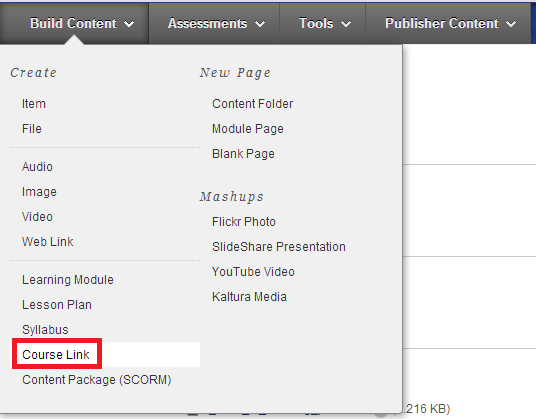 Once again, click browse, find the item and alter the name if you want. Once you've finished, click Submit.