How to Hide Columns in Grade Center from Users
This tutorial will show you how to hide grade center columns from your students. 
Steps:
Click the grey chevron arrow next to the title. Then select "Show/Hide to Users."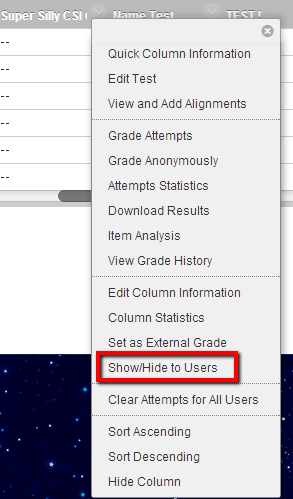 This option is different from "Hide Column." When you hide a column, that is strictly for your view of Grade Center. When you select show/hide from users, it restricts the user's view of the column as well, while still allowing you to see it within your grade center. A column that is hidden from users should have a slashed out circle next to the column title, as pictured below.