How to create profiles
Instructions for creating new profiles.
Steps:
Log into the site using your linkblue ID and password.

On the black bar at the top of the screen click the "People" button. This will lead you to a new page

Click on the "+Add User" underneath the title People. This will also lead you to a new page.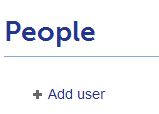 4.
Display Name and Full Name
Add the person's name in the display name box and in the Full name boxes.

5.
Fill in the information - Username
In the box marked "Username," type in the linkblue ID of the person who's profile you are creating.

6.
Fill in the information - Email
In the box marked "E-mail address" type in the person's uky.edu email.

7.
Fill in the information - Password
For the box marked password, simply type in "wildcats123" and then type "wildcats123" into the "Confirm password" box as well.

DO NOT tell the person to use that password, when they log in they need to use their linkblue ID and password (this will overwrite the password that was used to create the account the first time that they log in).
Under the "Personal Info" tab add the persons email address that they wish to appear on their profile. Also add any other information in the other fields.

In the "Affiliations" tab type in the department/unit that they are a part of and click it in the drop down that appears, this will assign them to the correct department directory. More than one department can be added here.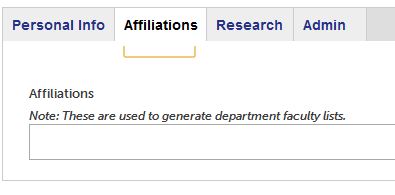 Classify the person as TA, Faculty, staff, etc. in the "Admin" tab, this will make them show up in the appropriate directory.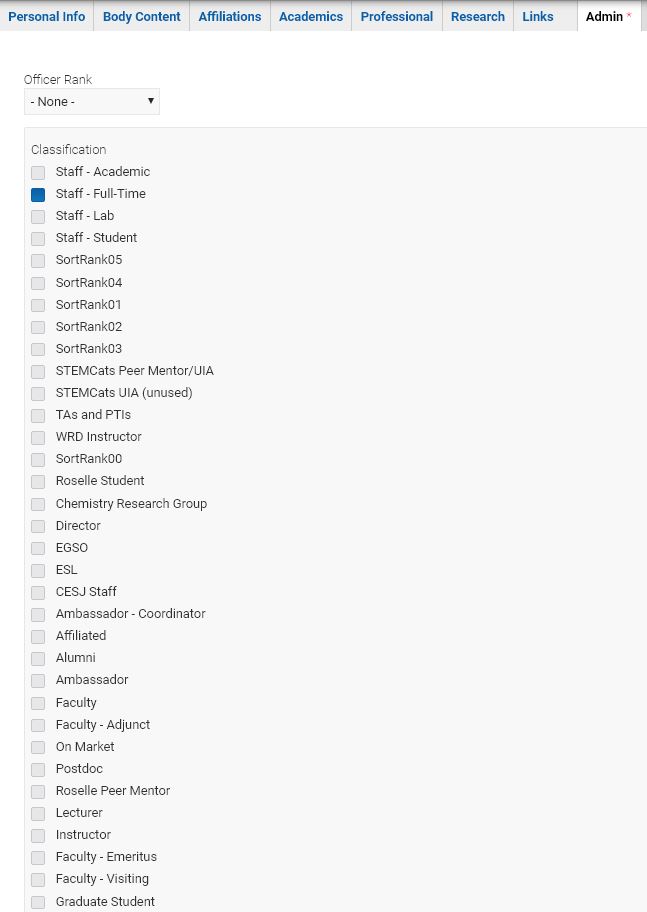 Fill out any other information, in the other tabs.

Click "Create new account".

In the green box at the top of the screen under the department logo click on the username of the profile that you just created. This will bring you to the profile screen.

Click the edit tab, fill out any other information.

To add a picture, click in the box under the "Upload Picture" box in the top left corner of the edit page, this will allow you to browse your computer for the image you want to upload. Select that image and the file path will show up in the box.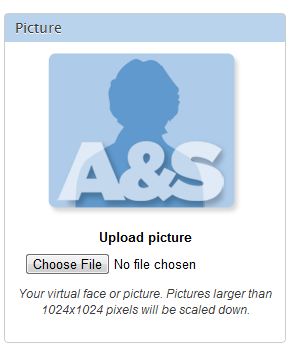 Click the "Save" button.