How to Create a Blog
Intended audience:
Authenticated users (logged in)
Bloggers
Hive staff
Content moderators
Site administrators
Blogging for A&S is quick and easy.
Steps:
1.
Log in in to the Arts & Sciences Website, or one of the department sub-sites
Click Log In at the top right of the A&S homepage and input your LinkBlue credentials

2.
Click "Add Blog" from the set of options on the grey bar at the top of the screen

Create a title in the title field and type the body of your post into the body field and use the toolbar to format the text to your liking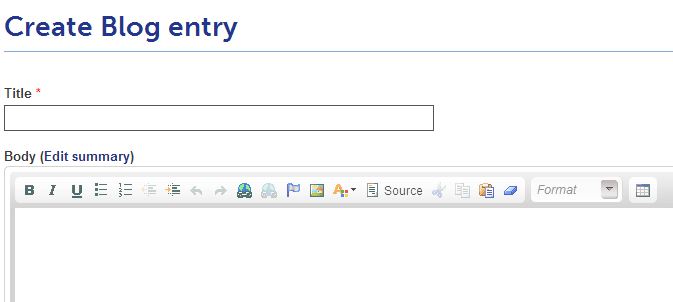 4.
Uploading Images and Files
To upload an image, click "Choose File" and find the image from your computer. Next click open. When it appears on the screen, MAKE SURE to choose "upload". The file should then be uploaded to the blog post.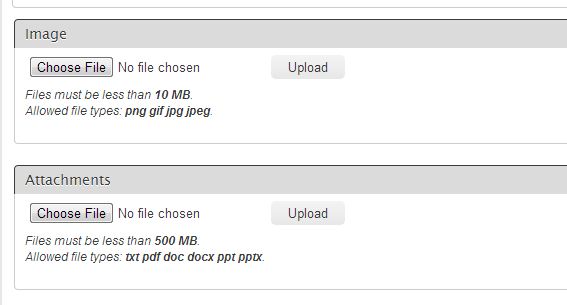 5.
Adding a photo to the Body
To add a photo to the main body of the blog. Place your cursor where you want to the photo to appear and then click "Insert" next to the photo file. Once the photo appears in the body, double click on it to edit dimensions and margins.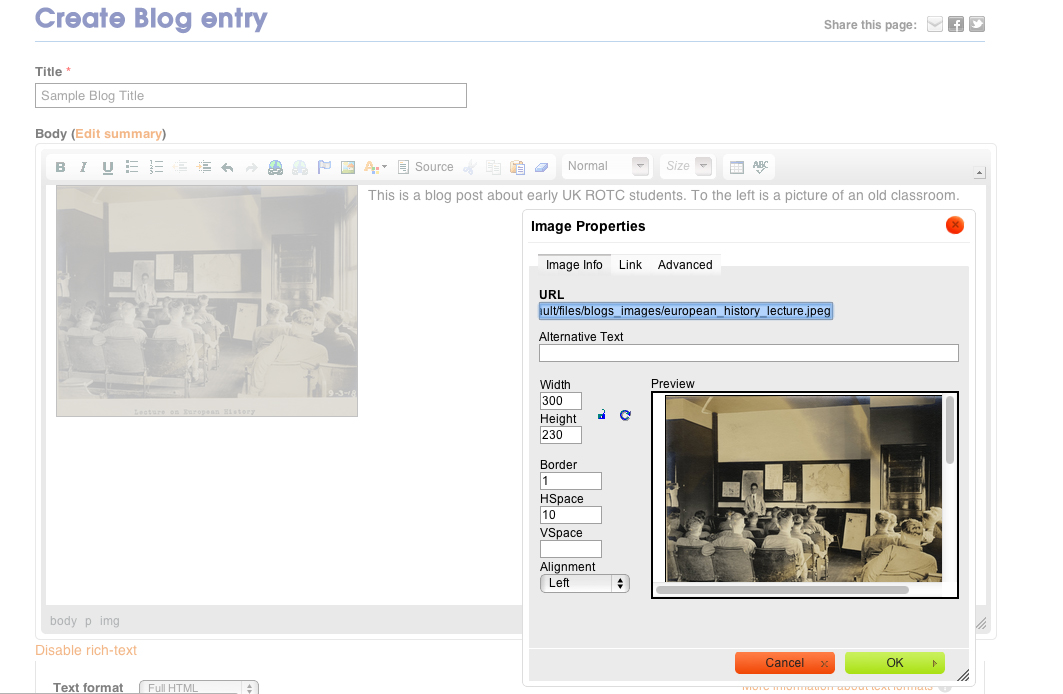 6.
Authorship - Content Moderators and Admins only
If you are not a Contentor Moderator or Admin, you can ignore this step. To change the authorship of a blog post, you will need to know the LinkBlue ID of the person you posting on behalf of. Click the Authoring Information tab at the bottom, and input the appropriate ID in the Authored By field.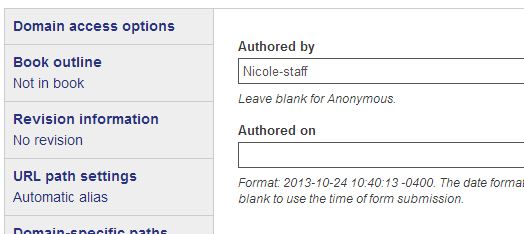 Add appropriate tags to the blog here. There is a list of tags that you can browse and use or you can request a new tag if needed. For the distillery project field, just leave it blank.

If you want to see what the post will look like before you publish it you can click onthe preview button. However, in order for the post to actually be published you must click save. This will publish your post to A&S, your department and your profile.