Downloading, Installing, and Using the Campus VPN Client (Windows)
Intended audience:
All users
Authenticated users (logged in)
The campus Virtual Private Network client connects your home computer/laptop directly to the UK network and allows you to access protected computer systems within the UK network firewall, such as your office desktop or mapped network drives.
This installation doesn't remove any previous versions of the VPN client, so please uninstall any old versions through the Control Panel before you proceed with these steps.
Steps:
2.
Log in using your linkblue credentials.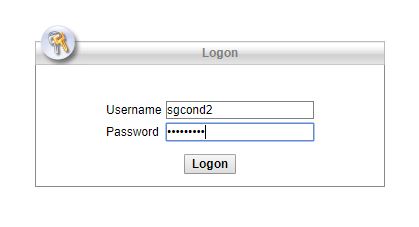 3.
Click on Start AnyConnect.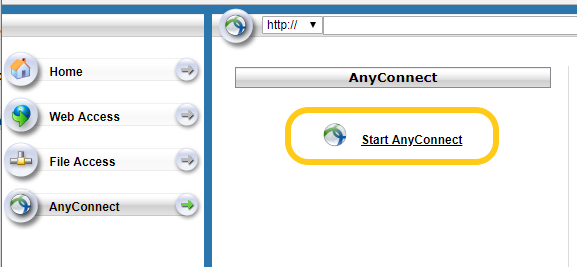 4.
Typically the Java detection will fail here, and you will see a screen that looks like this. Click on AnyConnect VPN.
This should start downloading the AnyConnect installer.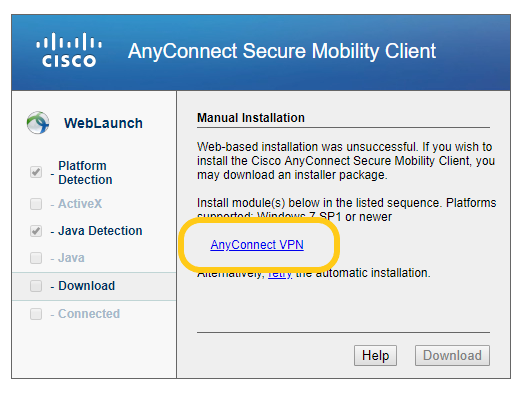 5.
If you are using Internet Explorer, you will get this file download box. Choose Run.
If you are using Firefox/Chrome, your download will begin automatically. Double-click the file to run it after it has finished downloading.

6.
You'll also get one or two windows asking you to confirm the installation. Choose yes.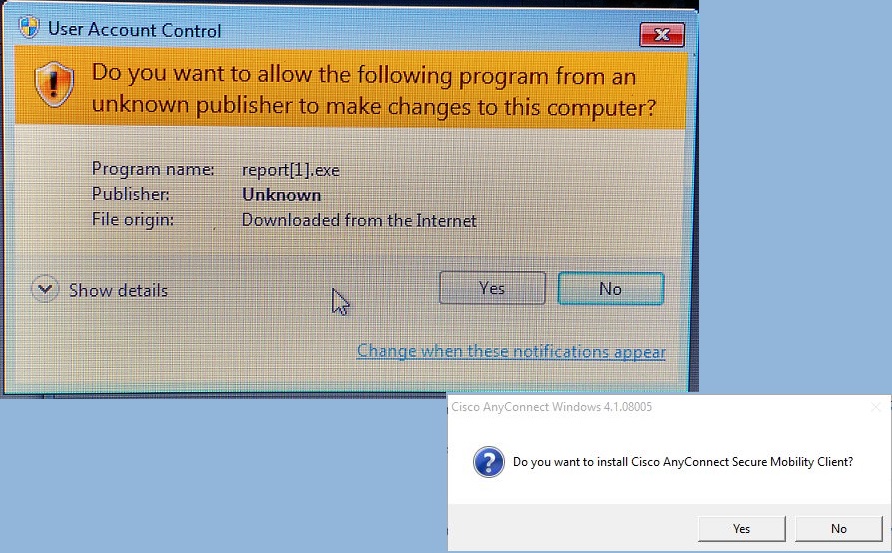 7.
The installation will run in the background, and the window will close itself when the install completes.
8.
To launch VPN, go to the Start Menu, click on All Programs, expand the Cisco folder, and click on Cisco AnyConnect Client.
On Windows 10, select All Apps instead of All Programs.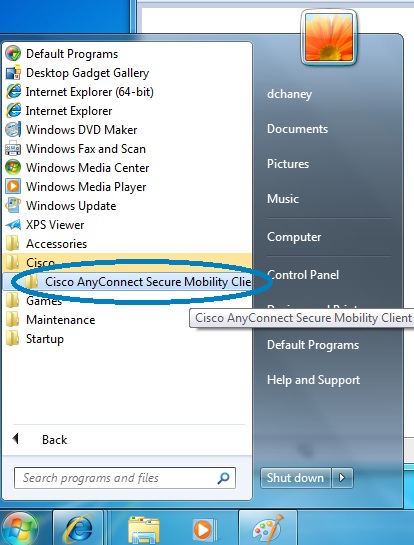 9.
The VPN may already be configured for UK. If not, enter vpn.uky.edu in the box next to the 'Connect' button. Click connect.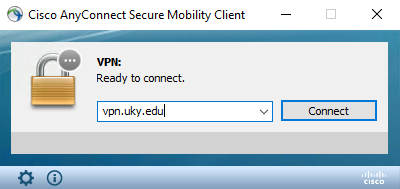 10.
Type in your Linkblue username and password and click OK.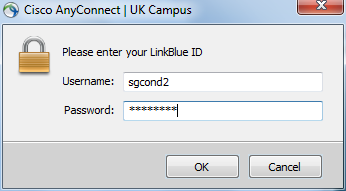 11.
Once you're connected, you'll see a gold padlock included in your notification icons.
You can right-click this icon to view menu options or disconnect.