Discussion Board Overlap Workaround
In this tutorial, we will be going over how to easily organize your discussion posts as well as what to do when discussion board overlap occurs. 
Steps:
When there are lots of posts on the main page, the thread can become very difficult to read. It can sometimes look like this: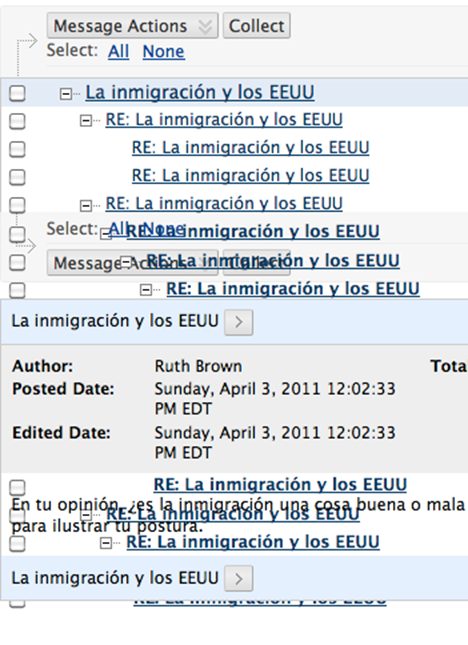 When this happens, just choose Select All and then Collect. This will give you can easy to read page with all the posts listed one after the other. The "sort by" option has helpful sorting options as well. You can reply to individual posts by choosing "Reply" at the bottom right of that post.